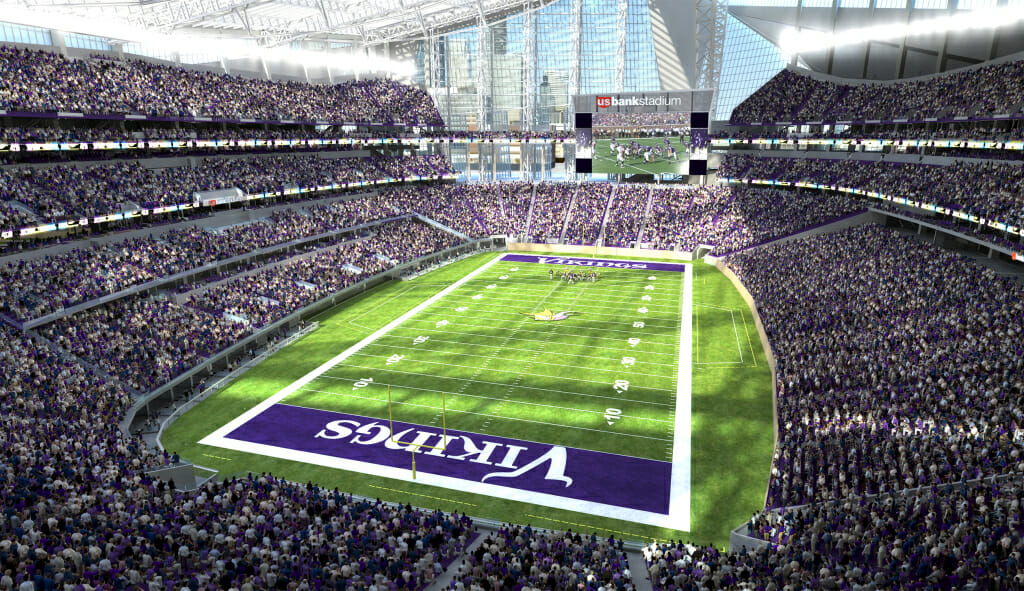 In the Minnesota Vikings' final preseason game against the Miami Dolphins on August 31st at US Bank Stadium, the AUDL's Minnesota Wind Chill and Madison Radicals will play in a scrimmage during the halftime intermission, the Wind Chill announced over the weekend.
This halftime show follows a successful scrimmage between the Radicals and a local college all-star team at a Green Bay Packers game last NFL season. The Wind Chill also had a halftime scrimmage with a college all-star team during a Major League Soccer match at Minnesota United's TCF Bank Stadium last month.
The Wind Chill and Radicals will play ultimate for about seven minutes with 14 players representing each team.