Past Articles in Tennessee Women's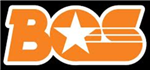 Find more information on the Tennessee team page.
The bids have been allocated, now it's time to see who will claim the 20 coveted spots to Nationals. First up: ME, NC, NW, SC, and SE.

Virginia are the favorites, but with eight top 25 teams in attendance, wins will be at a premium

Seven Nationals bids will be handed out this weekend.
Recent Posts
Find us on Twitter
Recent Comments
Find us on Facebook