The bids have been allocated, now it's time to see who will claim the 20 coveted spots to Nationals. First up: ME, NC, NW, SC, and SE.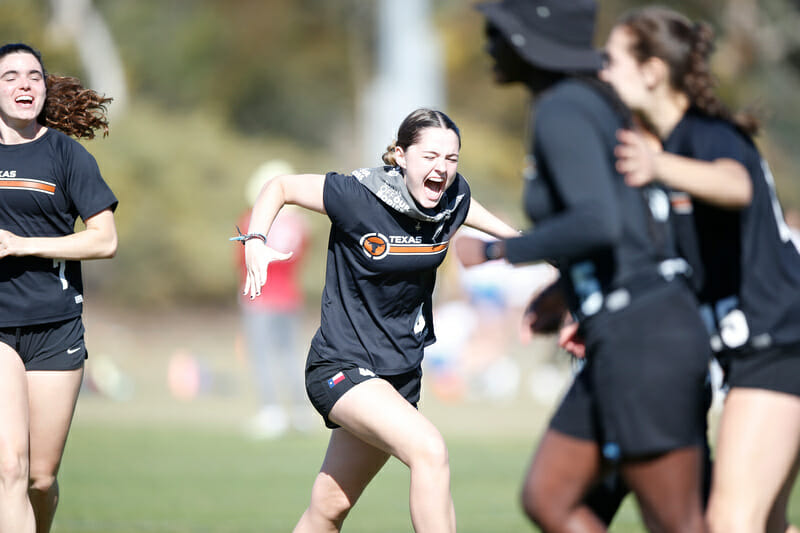 Ultiworld's coverage of the 2023 college ultimate season are presented by Spin Ultimate; all opinions are those of the author(s). Find out how Spin can get you, and your team, looking your best this season.
There are few more exciting portions of the ultimate calendar than spring College Regionals. For some, these events will be the culmination of a season — or even college career — while for others it's just another step on their path toward the College Championships over Memorial Day weekend. Count on plenty of dramatic action and unexpected results along the way as every team fights to ensure they fall into the latter group.
Five regions will take to the fields this weekend across the country to decide their representatives heading to Ohio. We've got you covered on the storylines to watch, the expected contender tiers, and players who could make a difference in ending or extending their team's seasons!
Week One
Metro East
Schedule & Results
Location: Batavia, NY
Number of Bids: 1
Excitement Level: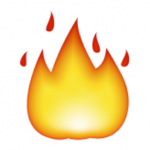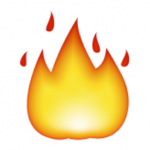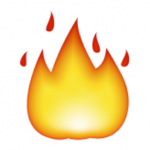 Major Storylines
After back to back seasons1 with SUNY Binghamton topping Yale in the final, it is now #14 Yale who is the region's top dog. Ramona will attempt to cap off a banner year for the program and the region as a whole with a long sought after Metro East title.
The case for Yale is easy to make: they have a great top end, depth, experience, and coaching. At their lone tournament, Commonwealth Cup, they reached the final and faced a number of teams that will vie for spots at Nationals, a level of competition no other team in the region saw at all, let alone had success against. Their results at Conferences were exactly what you'd want to see from the big favorite: dominant scores, including a pair of 13-5 wins over runner-up NYU.
The offense is the driving force for Ramona, a motion-heavy hex setup that gets their key throwers plenty of touches while setting up cutters in space. Wilhelmina Graff and Ellie Jose have years of practice in this set and can produce at an elite clip. Their cutters have good size and understanding. And the unit has the defensive chops to earn extra hold opportunities when necessary. While the defense is less effective, it gets a lot sharper when the rotation tightens and their core players begin playing both ways. If need be, that escape hatch should remain viable, especially with their ability to put away potential challengers to keep legs fresh for late Sunday.
For all of Yale's success, they face a ranked opponent in the field, the type of accomplished competition not usually found at Metro East Regionals: #21 SUNY Binghamton. The two-time reigning champions still might boast the region's scariest opponent, Jolie Krebs, who can rip a defense up once her momentum gets going. They've used their Nationals experience to hone their top end players into pressure-resistant centerpoints for their attack, with Ava Champitto, Danielle Dattler, and Faith Summers doing a lot of heavy lifting. If they are hitting their inside breaks, their O-line can rival Yale's.
While Big Bear's resume can't match Yale's, the high points aren't far off. At Commonwealth Cup, they ran well with Pitt and beat a hobbled Virginia team, looking the part of a Nationals-level team. Since then, the wins have come steadily, but not always comfortably, against a weaker schedule. While their Conferences including a sound win over Cornell, they did get a push from Ottawa in the final, 9-7. While they know the road to Nationals will go through Yale, they have the confidence of winning that matchup in the final back to back years.
It is worth noting that the context of the event might also play a part. A late change moved the event from New Brunswick, NJ, and the forecast rudely calls for rain and mild wind. If the conditions are ugly, the gameplay could be too, keeping these fast paced offenses mired in longer, closer games, shifting styles of play, and potentially bolstering upset potential.
The challenger class is many of the usual faces. Ottawa's appearance at Western NY Conferences was their first US action of the season, but they walloped Cornell, and feature Canadian U24 selection Naomi Peterson and recent U20 representative Emma Beaulieu. Columbia has seen solid competition this season and has a very skilled group of throwers anchoring their team, but a Sunday loss to NYU from Conferences and underwhelming scorelines from throughout the season are cause for doubt. Cornell has a head to head over Columbia, thriving when Celia Doherty and Sheldon Ennis are connecting, but their results against the higher seeded teams leave something to be desired. NYU lacks depth, but is a smart team with one of the region's top talents, Kathy Eo, a dangerous thrower with elite club experience.
That crop feels more like the typical grouping at the ME's capstone: a mix of teams with varying question marks and mixed results against one another. But this time around, they are chasing two teams with high expectations and strong backgrounds.
North Central
Score Reporter
Location: Madison, WI
Number of Bids: 1
Excitement Level: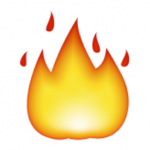 Major Storylines
Here we are again: a single bid North Central. In some regions, a single bid would be a point of contention, a battle between close-to-equal opponents, but this is not that region. #7 Carleton College dominates the North Central with an inevitability only matched by UNC in the Atlantic Coast. It's so sure a bet that the oddsmakers aren't even touching it. They're among the top teams in the nation, while no other program has been in the bid picture at any point this season.
The next closest team in the algorithm is also Carleton. That's right, Carleton's D-III program is, by all accounts, the second best team in the region. Even if somehow Eclipse decided to play D-I and beat Syzygy in the final, it would still be Carleton going to Nationals. That's how tied up this region is. The best players on Carleton also make the list of the best players in the nation. Tori Gray, Mia Beeman-Weber, Alyssa Ehrhardt, and Emma Chin are all household names at this point. If the going gets tough, they can take over and win a game on their own.
However…
No cause is truly lost until there is no one left fighting for it, and there are still eight other teams that will be doing their utmost to keep Carleton from making it to Ohio. First and foremost, Minnesota Matrix will have to hope that Carleton learned all the wrong lessons when the two teams played at sectionals, and can pull out a win that catches Syzygy off guard. Isabel Demo and Olivia Lagos will be relied upon to help carry the team if Matrix is to have any success, and keep an eye on Esther Gendler, too.
Outside of Minnesota, the challengers for Carleton come down to Marquette and Wisconsin. Marquette Moxie are a growing power in the North Central, with Rachel Moore, Allison Neumann, Megan Peters, and Rhea Arora contributing to a small core of talented players. Moore, in particular, has had a breakout season, and helped bring the team an 11-10 win over Wisconsin at Conferences. For them to make their first Nationals in the history of their program would be an incredible story. Bella Donna, for their part, battled through a tough regular season filled with quality opponents, all in the pursuit of emerging the stronger challenger in the region. High-volume thrower Tess Berry, Kami Stark, and company will have to prove that loss to Marquette was just a blip on the radar.
Northwest
Schedule & Results
Location: Salt Lake City, UT
Number of Bids: 4
Excitement Level: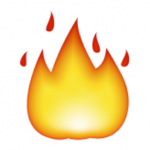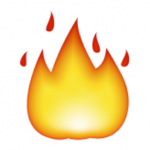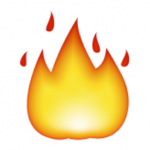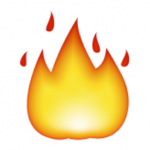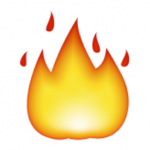 Major Storylines
Northwest Regionals has it all this year. Want a couple of national semifinal-caliber teams led by potential Players of the Year duking it out for the title of regional champs? The Northwest has 'em in the British Columbia Thunderbirds and Washington Element. How about a long-standing and historically successful program looking to make their triumphant return to Nationals with some of the best young players in the division? May I present: Oregon Fugue. And how about the drama of two evenly matched teams vying for the last bid out of the region? Well, the Victoria Vikes and Western Washington Chaos seem destined to go head-to-head in a climactic game to go. Add in the factor of having to play at altitude nestled amongst the Wasatch Mountains in Salt Lake City, and it should make for one of the most exciting regionals we'll see in the D-I women's division this season.
Your Cascadia Conferences winners and favorites to take home the Northwest crown are the Thunderbirds out of British Columbia, with a talent level on paper that might be the highest in the division. Madison Ong is a bonafide Player of the Year contender as the centerpiece of UBC's offense, and Mika Kurahashi won Breakout Player of the Year in the club mixed division last year for good reason with her incredible prowess downfield. Ong and Kurahashi are joined by a cadre of their Team Canada teammates, too, with the likes of Anna Goddu, Andrea Moir, and Miu Shiraiwa providing plenty of top-end depth for this Thunderbirds squad. UBC's resume is near sterling this season with just two losses, though their surprise loss to Washington at Stanford Invite means that regionals won't merely be a coronation for UBC.
While this isn't the same Washington team that made it all the way to the national final in 2021, the basic elements are still there for the Seattle-ites. 2021 POTY Abby Hecko remains one of the best players in the division, and Amy Nguyen, Sophia Palmer, and Savanna Tucker, among others, offer plenty of connectivity from that 2021 roster. As for Element's more recent additions, former Delaware standout Anna Cauchy has proven to be a big problem for Element's opposition, though they'll miss freshman Lucy Tanner, out for the tournament. Heading into the weekend, Washington will know that their best can carry them past UBC, and it will just be a matter of whether Element can find their A-game out in Utah to potentially knock the Thunderbirds off as they did at Stanford Invite.
For an Oregon Fugue program that had made twelve straight Nationals appearances through 2019, missing out on the big show two seasons running has to sting, but their mini-drought seems like it's about to be over. Led by freshman phenoms Trout Weybright and Syris Linkfield, Oregon have reestablished themselves as Nationals contenders, maintaining a constant presence in the top-15 of this season's Power Rankings. Despite their occasional inconsistencies that have led to some closer-than-expected results against weaker teams, Fugue have only lost to top-ten competition so far this season, with Julia Berard, Thais Thomas, and Thalia Tzetos contributing in the clutch with key veteran experience for Oregon. Given their placement sandwiched between the two regional title favorites and the two teams seemingly destined to play in the game to go, Fugue look set to add to their impressive tally of Nationals appearances once again this season.
Now, to the drama.
It's nigh impossible to separate the storylines of Western Washington and Victoria's seasons, since not only do they appear fated to face off in the game to go, but their records bear remarkable similarities. Start with the fact that both have had closer than expected games against top competition over the course of the season. Chaos played Carleton within three and Vermont within four at Northwest Challenge, while the Vikes played both Stanford and BYU to within two at SBI and Northwest Challenge, respectively, and both lost to Oregon by identical 12-11 margins at Conferences.
Follow up their near identical records with their similar roster compositions, as both WWU and UVic run smaller rosters than their aforementioned regional rivals. Still, though, there's plenty of talent for both Chaos and the Vikes to rely on, with first year Acacia Hahn leading the line for Western Washington while veteran player Alicia Brolly heads up Victoria's attack. The difference between the two teams, then, comes down to their head-to-head record, which sits at 2-0 in Chaos' favor. That should make the team out of Bellingham the favorites to take the bid away from their Canadian counterparts, though if their universe point game at Northwest Challenge is anything to go off of, that's nothing close to a guarantee.
South Central
Schedule & Results
Location: Tulsa, OK
Number of Bids: 3
Excitement Level: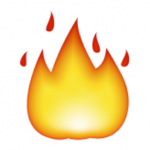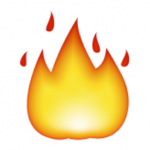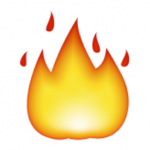 Major Storylines
Let's start with the obvious: right now, #2 Colorado Quandary sits fourteen thousand feet higher than the rest of the field. You know the names by now: Stacey Gaskill, Clil Phillips, and Abbie Gillach headline an incredibly talented cast that has put together a heck of a resume over the last handful of years, including a run to the national final last May. It would be a historical anomaly (Colorado hasn't missed Nationals since 2013) and a statistical improbability for a Quandary team this good to not win the region, let alone miss the big dance in a three-bid South Central.
It gets a little more exciting down below them at sea level, where there are a handful of teams in contention for the two strength bids earned by Colorado State and UT Dallas. Though we can't quite complete the Circle of Suck with the regular season's results, the fact that UT Dallas > WashU > Texas > Colorado State – with CSU as the #2 team in the region – illustrates just how much parity there is.
#18 Colorado State Hell's Belles' push to the Centex final proved they've got the pieces to run with Nationals-quality teams – especially their defensive unit, which hung five early breaks on Virginia in the semi. However, their small roster might present a challenge on a hard-fought Sunday afternoon.2 Though their resume is solid, a Prez Day loss to Texas indicates it won't be a free pass for the Belles to retain their bid and return to Nationals after their inaugural 2022 appearance – especially since it was that Melee team that they had to beat on universe point to get there.
#24 UT Dallas Whiplash also had a heck of a Centex. They solidified their place within the bid cutoff by dominating Tier 2 play, their only loss coming to a Middlebury team barred from Tier 1. In fact, that loss is the only one on their record. They've churned through basically every team on the Great Plains en route to winning Antifreeze, Dust Bowl, and a conference title. There, they were able to fend off Texas 6-5. However, Whiplash has yet to see talent on the scale of Colorado this year (or even Colorado State, for that matter), so this first true test might be the one they can't afford to fail if they intend to make program history. After all, if Whiplash can claim their bid, they'd attend Nationals for the first time ever – a heck of an achievement for a team that just last year didn't have the numbers to attend Regionals.
Finding themselves outside the bid cutoff, a rarity in the last decade, is Texas Melee. The once-great rivalry between Colorado and Texas has dried up a little on the parched South Central plains as Melee missed Nationals by a nose last year for the first time since 2014. But though they're down,3 by no means should you count Melee out. They were able to beat Colorado State at Prez Day and lost a universe point game to UT Dallas at Conferences. With margins this thin, leaning on their postseason pedigree might give Texas the edge they need to steal a bid and make their triumphant return to Nationals.
Rounding out the contenders list is Wash U Iron Horse, who posted a solid 3-3 record at Queen City but has mixed results against regional competition, including a 12-6 loss to UT Dallas and a 7-5 win over Texas. With three bids up for grabs, this might be Iron Horse's best opportunity to sneak into Nationals in nearly a decade after finding themselves first-out three times in the last 10 years.
Southeast
Schedule & Results
Location: Tallahassee, FL
Number of Bids: 1
Excitement Level: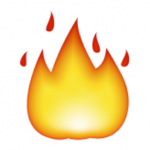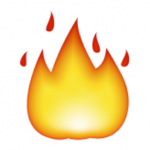 Major Storylines
The Southeast has belonged to Georgia Athena for the last three seasons running, and there isn't too much of a reason to expect a change in 2023. That's the top line for good reason: Athena have been the class of the region going back to the fall. They are young but brimming with talent: Elle Mayer, Fiona Cashin, Paige Robinson, and Bri Li are hard to stop when they are cooking, and they have a stable of athletes behind them. But the real story of Athena's success has been freshman Quincy Booth. Much like Marie Perivier in 2019, she has had an immediate impact on the field, guiding the offense like a three- or four-year veteran. Other teams have outplayed Georgia this season, and they're far from invincible, but no one has managed to stop Booth's arsenal of high-release throws and reset cuts. It's an instant advantage in every contest.
Someone might figure out how to stop it, though, and that's what saves the Southeast from utter boredom. The leading candidates are the same cast of contenders who have been nipping at Athena's heels since 2019: Georgia Tech Wreck, Florida FUEL, and Florida State Seminole Ladies. Wreck have a winner in Efi Jagun who could spark a big Regionals run. FUEL have that plus elite club experience in CeCe Collinson, who spent last club season as a member of Washington DC Grit. Florida State, who, with a gritty, universe point bracket-clinching win at Nationals in 2022, have the most recent track record of success against Athena, bring a little less at the top end than the others, but may have more overall depth with Hannah Grimes, Cam Curvey, and Ashlyn O'Connor leading the way.
Then there is the wild card: Tennessee Big Orange Screw. BOS finished second in Conferences after upsetting Georgia Tech with a massive 11-6 win in pool play. They have solid fundamentals all the way down the roster and a pair of talented throwers in Emma Patterson and Macy Hudson. They aren't the deepest team, but they had Athena on the ropes in the first half of the Southern Appalachian final and will pose a problem for any opponent they face.
Exclusive for Subscribers: We break down each region's contenders in tiers and highlight the players who will define each championship event
---
Although, admittedly, taking place only a few months apart. ↩

CSU had 14 players at Centex. ↩

See their one-win Centex and one-win Northwest Challenge ↩
Bonus Content for D-I College Women's Regionals 2023: Weekend 1 Preview is only available to Ultiworld Subscribers
Already have a subscription? Log in
Whether you visit Ultiworld for our reporting, our podcasts, or our video coverage, you can help us continue to provide high quality content with a subscription. By becoming a subscriber, not only do you receive benefits like bonus content and full article RSS feeds, you also help fund all of Ultiworld's coverage in general. We appreciate your support!