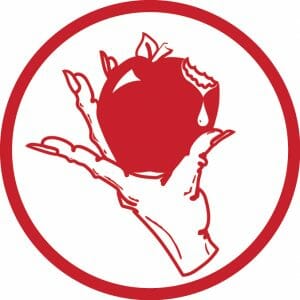 Boston Slow
Established
2004
Based in
Boston, Massachusetts
Personnel
Coaches
Marshall Goff
Captains
Hannah Baranes, Olivia Hampton, Alex Trahey
Roster Announcement
ultiworld.com
Postseason titles
Regional
titles (6)
2017, 2014, 2010, 2009, 2007, 2006
Championships
2016
Sectional
titles (4)
2010, 2009, 2008, 2006
Postseason appearances
Championship
appearances (14)
2018, 2017, 2016, 2015, 2014, 2013, 2012, 2011, 2010, 2009, 2008, 2007, 2006, 2005
Regional
appearances (15)
2018, 2017, 2016, 2015, 2014, 2013, 2012, 2011, 2010, 2009, 2008, 2007, 2006, 2005, 2004
Sectional
appearances

Italic indicates team received a bye to Regionals.

(9)
2012, 2011, 2010, 2009, 2008, 2007, 2006, 2005, 2004
Other achievements and wins
US Open
Champion
2016
Club
Championships
Team Spirit
Award Winner
2011
WUCC Bronze
Medalist
2006
Links
Twitter
@SlowWhite_
Facebook
facebook.com
USAU Page
play.usaultimate.org
Boston Slow is a club ultimate team based in Boston, Massachusetts. The team competes as a member of the Northeast region and the East New England section in the Pro Flight of the Club Mixed Division of USA Ultimate (USAU).
Recent Ranking
Boston Slow moved up to #7 (from #8) in our Club Mixed Power Rankings on November 3rd, 2021.
Recent Videos
For more videos try searching our video archives on VHX.
Seasons
Year
League
Region
(finish)
Section
(finish)
Regular Season
Postseason results
Captains
Coaches
Wins
Losses
2018
USAU
Northeast
(3rd)
East New England
(Bye)
11
9

13th Place at Club Championships
Lost Championship Prequarter (AMP) 13-14
[3-4 record]

3rd Place at Northeast Regionals
Won Northeast 3rd Place Game (Wild Card) 13-12
Lost Northeast Quarterfinal (Grand Army) 10-15
[7-1 record]


Hannah Baranes, Olivia Hampton, Alex Trahey
Marshall Goff
2017
USAU
Northeast
(1st)
East New England
(Bye)
21
5

4th Place at Club Championships
Lost Championship Semifinal (Mixtape) 11-15
[4-2 record]

1st Place at Northeast Regionals
Won Northeast Final (Metro North) 15-7
[7-0 record]


Hannah Baranes, Alex Trahey
Marshall Goff
2016
USAU
Northeast
(2nd)
East New England
(Bye)
25
2

1st Place at Club Championships
Won Championship Final (Metro North) 15-11
[6-0 record]

2nd Place at Northeast Regionals
Won Northeast Game-to-Go (Wild Card) 14-11
Lost Northeast Final (Metro North) 13-15
[4-1 record]


Hannah Baranes, Alex Trahey
Marshall Goff, Corey Flynn, Mike Miller
2015
USAU
Northeast
(2nd)
East New England
(Bye)
19
7

3rd Place at Club Championships
Lost Championship Semifinal (Drag'n Thrust) 11-13
[4-2 record]

2nd Place at Northeast Regionals
Won Northeast 2nd Place Game (Metro North) 15-13
Lost Northeast Semifinal (Metro North) 13-14
[6-1 record]


Kirsten Lundquist, Alex Trahey
Marshall Goff, Rosalyn Ano, Corey Flynn
2014
USAU
Northeast
(1st)
East New England
(Bye)
18
6

9th Place at Club Championships
Lost Championship Quarterfinal (Wild Card) 11-14
[2-5 record]

1st Place at Northeast Regionals
Won Northeast Final (Wild Card) 15-12
[4-0 record]


Kirsten Lundquist, Alex Trahey
Marshall Goff, Rosalyn Ano
2013
USAU
Northeast
(2nd)
East New England
(Bye)
29
5

7th Place at Club Championships
Lost Championship Prequarter (AMP) 8-10
[4-2 record]

2nd Place at Northeast Regionals
Won Northeast 2nd Place Game (Wild Card) 14-12
Lost Northeast Final (The Ghosts) 10-13
[6-1 record]


Meriden D'Arcy, Alex Trahey
Marshall Goff, Steve Sullivan
2012
USAU
Northeast
(2nd)
East New England
(2nd)
25
5

10th Place at Club Championships
Lost Championship Prequarter (Mischief) 13-15
[3-5 record]

2nd Place at Northeast Regionals
Won Northeast 2nd Place Game (Odyssee) 15-9
Lost Northeast Final (The Ghosts) 12-15
[4-1 record]

2nd Place at East New England Sectionals
Won East New England 2nd Place Game (Lions) 15-11
Lost East New England Final (The Ghosts) 9-14
[7-1 record]


Meriden D'Arcy, Dave Truesdale
Marshall Goff
2011
USAU
Northeast
(3rd)
East New England
(2nd)
17
5

5th Place at Club Championships
Lost Championship Quarterfinal (Polar Bears) 9-15
[5-3 record]

3rd Place at Northeast Regionals
Won Northeast Game-to-Go (Odyssee) 15-10
Lost Northeast Semifinal (The Ghosts) 14-15
[5-2 record]

2nd Place at East New England Sectionals
Won East New England 2nd Place Game (Pleasuretown) 13-4
Lost East New England Final (The Ghosts) 9-12
[7-1 record]


Meriden D'Arcy, Dave Truesdale
Marshall Goff
2010
USAU
Northeast
(1st)
East New England
(1st)
27
4

8th Place at Club Championships
Lost Championship Quarterfinal (Chad Larson Experience) 12-15
[4-4 record]

1st Place at Northeast Regionals
Won Northeast Final (District 5) 15-4
[4-0 record]

1st Place at East New England Sectionals
Won East New England Final (Quiet Coyote) 13-8
[8-0 record]


Rosie Ano, Mike Miller, Evan Patisteas
Marshall Goff
2009
USAU
Northeast
(1st)
East New England
(1st)
16
9

12th Place at Club Championships
Lost Championship Prequarter (Barrio) 14-15
[3-5 record]

1st Place at Northeast Regionals
Won Northeast Final (Bashing Pinatas) 15-10
[4-0 record]

1st Place at East New England Sectionals
Won East New England Final (Quiet Coyote) 15-9
[6-0 record]


Kendra Frederick, Mike Miller
2008
USAU
Northeast
(2nd)
East New England
(1st)
20
13

5th Place at Club Championships
Lost Championship Quarterfinal (Mental Toss Flycoons) 5-15
[4-3 record]

2nd Place at Northeast Regionals
Won Northeast 2nd Place Game (Puppet Regime) 15-8
Lost Northeast Final (Quiet Coyote) 8-15
[4-1 record]

1st Place at East New England Sectionals
Won East New England Final (Quiet Coyote) 15-6
[6-0 record]


Kendra Frederick, Mike Miller
2007
USAU
Northeast
(1st)
East New England
(2nd)
28
7

2nd Place at Club Championships
Lost Championship Final (Shazam Remains) 8-15
[5-3 record]

1st Place at Northeast Regionals
Won Northeast Final (Tandem) 15-6
[4-0 record]

2nd Place at East New England Sectionals
Won East New England 2nd Place Game (Quiet Coyote) 15-5
Lost East New England Pool Play Game (Quiet Coyote) 11-13
[7-1 record]


Kris Kelly, Mike Miller
2006
USAU
Northeast
(1st)
East New England
(1st)
29
6

2nd Place at Club Championships
Lost Championship Final (Mischief) 11-15
[6-2 record]

1st Place at Northeast Regionals
Won Northeast Final (Puppet Regime) 15-9
[4-0 record]

1st Place at East New England Sectionals
Won East New England Final (Chinstrap) 15-8
[5-0 record]


Kris Kelly, Mike Miller
2005
USAU
Northeast
(2nd)
East New England
(2nd)
38
8

6th Place at Club Championships
Lost Championship Quarterfinal (Bad Larry) 10-15
[6-2 record]

2nd Place at Northeast Regionals
Won Northeast 2nd Place Game (Chinstrap) 15-10
Lost Northeast Semifinal (Chinstrap) 8-15
[5-1 record]

2nd Place at East New England Sectionals
Won East New England 2nd Place Game (Weapons of Mass Destruction) 15-8
Lost East New England Semifinal (6 Trained Monkeys) 8-15
[6-1 record]


Eitan Goldberg, Kris Kelly
2004
USAU
Northeast
(5th)
East New England
(4th)
5
2

5th Place at Northeast Regionals
Lost Northeast Quarterfinal (Uncivil Union) 7-15
[4-3 record]

4th Place at East New England Sectionals
Won East New England 4th Place Game (Huckamuck) 15-0
[5-2 record]


Eitan Goldberg, Kris Kelly