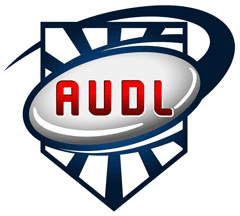 Internal American Ultimate Disc League communications show that as recently as last week, Josh Moore, President of the league, considered allowing the Connecticut Constitution — who have been out of action after suspending operations and then being fined $20,000 by the league — to finish out their season, play in the postseason, and have a shot at the inaugural AUDL championship.
Moore floated the idea, contingent on the Constitution's ownership agreeing to pay the fines after the season or shutting down the team, as a way of adding legitimacy to the playoffs. He is concerned about the perception of the league and suggested that allowing the Constitution back would be a public relations victory.
However, it seems he ultimately decided against it. The front office cancelled the Constitution's final game (vs. Buffalo) and have subsequently excluded the Constitution's ownership from emails about the playoffs.
Bryan Ricci, Connecticut's owner, has been resolute in his opposition to the fines, calling them "severe and excessive" and saying "there's no way" the team will pay them. But he insists that his team is ready to play given the chance.
The two sides are at odds over new franchises in Boston and New York, which the Constitution says violate their license agreement with the league. The league sued the team in June, saying the relevant clause in the contract is "unenforceable."
Barring last minute changes, the first round of the playoffs, while not official on the AUDL's website, has been determined. In the Western division, the Bluegrass Revolution will travel to face the Indianapolis Alleycats. In the East, the Philadelphia Spinners will host the Rhode Island Rampage.
Connecticut finished the season in 2nd place in the East, but has been cut from the playoffs for refusing to pay the league imposed fines.
Update: edited for clarity.