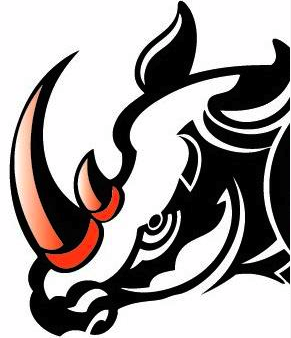 Need to catch up on the AUDL lawsuit saga? Start here.
The Rhode Island Rampage will not return to Providence next year as a member of the American Ultimate Disc League, Emerson Kilgore — the owner of the Rampage — told Ultiworld over the weekend. Kilgore explained that the only financially viable move for his franchise is to relocate to Boston.
This news further complicates the issue of the legal battle between the league and the Connecticut Constitution/Rhode Island Rampage, since the front office has already sold a Boston franchise.
Earlier this year, Josh Moore, the President of the AUDL, sold the rights to Boston to Brent Steepe, the Vice President of Marketing for the league as well as the owner of the Detroit franchise. This is at the heart of the league's lawsuit against the Rampage/Constitution, which seeks to knock down the 100-mile radius clause to allow the league to develop teams in Boston and New York.
The Rampage's explanation is a lot like Connecticut's: we signed a contract that protects our territory from new franchises within 100 miles, Boston is well within 100 miles of Providence, you can't put a new team there.
"This is a really big scar on what we're trying to do," said Kilgore. "Josh is hell-bent on getting all these franchises in so he can get the money. To me, it's the biggest non-Ultimate thing you could do."
Kilgore says a new team in Boston would "take [his] entire fan base" and a lot of his players. Only a handful of the Rampage roster comes from Rhode Island; the majority are from the Boston area. Because of the distance from Boston and the economic downturn, he says it's hard to land sponsorships and get fans to games. He thinks the only move is to move to Boston.
"I really do think we need to sit down and talk. Enough with the lawyers. The league wants a team in Boston and I'm fine with that, but I want to be the owner of that team," he explained. "By my opinion, Boston is within my territory and I feel I should be able to move within my territory without having to pay a dime."
Kilgore is also upset about Steepe being able to purchase the Boston franchise in the first place.
"We can't have owners being part of the front office," he implored. "It's a conflict of interest, it's an absolute conflict of interest. You can't have the vice president of the league also being the owner of a team, hearing inside information before everyone else."
The league did offer Kilgore a settlement deal, including some revenue sharing from the Boston franchise. Kilgore declined, saying that it wouldn't be enough and his franchise would collapse. He is unhappy with Moore's efforts to reach an agreement.
"This is all reflective of the leadership of the AUDL. He either needs to change his course or we need to change it completely," said Kilgore. "This is not about one single owner and his single wants and desires. It's about all of us owners putting in countless hours… It's not about one owner, it's about all eight of us."
Kilgore was very supportive of Bryan Ricci, the owner of the Constitution, and the Connecticut team. The Rampage will be competing against the Philadelphia Spinners in the Eastern Division Playoffs this week, but Kilgore said "the team that really deserves to be going to Philly is not going. Because of this unfortunate situation with the lawsuit and the ridiculous fines by the league, we will be going to Philly."
Talks between the Rampage and the front office have been slow, similar to the Constitution's. Neither side has really budged. But Kilgore wants to find an agreement. "I do want a resolution to this," he said. "It's dragged on long enough."