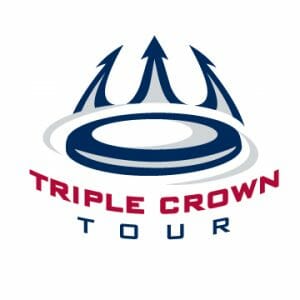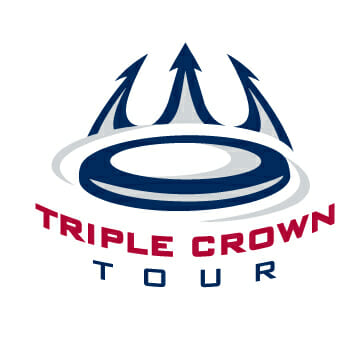 The Triple Crown Tour has been a hot topic of conversation among players and teams. We've heard from a team that missed out on the Pro and Elite Flights, we've heard from USA Ultimate, and we've heard from an assortment of players, fans, and on-lookers.
But some of the most affected parties are the very top teams that make the Club Championships regularly. They will be playing in the most structured regular season next year, one with more rules and tighter scheduling. So we reached out to team captains from the elite teams to hear their opinions on the Triple Crown Tour. Here is a selection of their thoughts.
George Stubbs, Captain, Boston Ironside:
[quote]- First, I am not really judging this as the "right" or "wrong" decision — I see it as a good step in the right direction, but also see some disadvantages as well.
– As an individual on a team that will (probably) be playing in the Pro Flight tournaments throughout the summer, I like that we will be playing more games against good teams. I think it has much more potential to be good for the team. This past year, I would say that far more than half of our games were against teams that would be in the low elite level into Select. Having more, better games is way appealing.
– I can also see the other side of this — it would suck to not be in the Pro Flight and not have access. I wonder if this is going to keep the good teams good and not really give the other teams as much of a shot. I can see being really disappointed if my team were stuck in either Elite or Select. But at the same time, they are going to have more competitive games so there is an aspect of sense to it.
– I'm really glad that we don't have to play Sectionals anymore. That was a waste of time for the teams that were just going to beat everyone. We would get more out of a weekend of practice then a weekend with (maybe) one competitive game.
– I like the potential for viewability that the Pro Flight has. It makes a lot of sense if we're trying to film more games/make it more accessible to fans. I love the potential there.
– One of the main things that I worry about at least for the next few years is the players (and here I'm really thinking about my perspective as a Pro Flight player). For one, this schedule is adding more highly competitive tournaments. While that obviously has an advantage, this sport is really hard on people's bodies, minds, and wallets, as well as the many other aspects of people's lives that are all affected.
I worry about the ability to take days off, the expenses that one more plane flight incurs, and most of all, the length of the "competitive season." In past years, the first really competitive tournament has usually been ECC. It's very hard for teams to peak physically and commitment wise five different times over five months as opposed to four times over two and a half months. That really is a big difference.
My thesis, as I could go on forever: I think that this structure is going to be harder on players and force players to retire earlier, or opt out of club altogether based on their careers. Ironside is an incredibly committed group of guys, but we're even more committed to our careers, and I think all these teams could lose players. It's going to be difficult.[/quote]
Taylor Pope, Captain, Raleigh Ring of Fire:
[quote]I think that "branding" is a necessary step to adding legitimacy to our sport, specifically at the highest level. For our team, the name "Ring of Fire" is bigger than the current members. It represents 23 years of men who put tremendous work into building the program that Ring of Fire has become. To change the name would mean the link between past, present, and future elite ultimate players from North Carolina would be cut. Our sport has tremendous grassroots history. The Condors, Chain Lightning, Ring of Fire and Sockeye (in order) are the longest running names (all 20+ years) in all of ultimate and three of them finished in the quarters or better at nationals, demonstrating long standing tradition and excellence often go hand in hand.
The promotion of these Brands will be a natural consequence of the Triple Crown System and one that will help the best teams excel in both recruiting and sponsor/viewership. As a player that values the history and lineage of our sport I think this system will provide a basic framework for people to easily understand.
So for us, established teams, we see only opportunity, but I could understand how teams on the outside looking in would feel out of limelight, especially teams that probably expected to be in the top flight (Johnny Bravo, Rhino, Subzero, Pony).[/quote]
Tom Murray, Captain, Minneapolis Sub Zero:
[quote]We'll certainly be playing in the Triple Crown Tour system. Tiering makes sense, though I'm a bit concerned about the opportunities to play inter-tier games. This concerns me because I think my team is on the rise next year with lots of people sticking around and a few very good players from Madison Club joining our ranks. If we don't have more than 1-2 games against the pro flight, I'd find that to be disadvantageous in terms of getting to the next level. Many of my teammates feel the same.
I don't like the rigid cutoff and think their should be some room for mobility during the regular season. Yes, for most teams, not a ton changes between year to year, but for some finishing in the top eight at nationals in one year doesn't really predict how good they'll be the next year. I think every big tournament should have some flight cross-over games if that is at all possible.
I really like not having to play Sectionals, this adds two to three weeks to our season to play real competition. This is great, last year we had about five weeks to actually play legitimate tournaments.
I'm also concerned about the choice of tournaments and will be waiting eagerly to see how things shape up. Forcing teams to travel to specific tournaments could be highly contentious and unfair to those teams that live far away.[/quote]
Rohre Titcomb, Captain, Seattle Riot:
[quote]Has your team already given thought to the Triple Crown?
Our team hasn't officially thought tons about it. We captains have spoken briefly about what this will mean for the team, but until last week our focus was 100% on 2012, so we definitely haven't processed it much.
Does the tiered system make sense to you — given that you'll be facing mostly the same teams all season?
Yes and no. Yes because it's exciting to only play excellent competition. We spend a lot of time playing weaker teams throughout the season. Although the reps are valuable, if we were able to get the same quantity of reps against only Pro Flight teams, the value of each rep increases significantly. No because the division is becoming more and more equal. Parity at Club Championships in 2012 was higher than ever before, and the same has been true for the last couple years. The 8-16 teams are also great competitors, and limiting the top 8 to only playing one another may be too narrow of a competitive field.
Does it present new challenges? New opportunities?
Timing will certainly be a challenge for our team, and I expect that for non Pro Flight teams it will be harder to improve with limited opportunities to compete against the top teams. Pro-flight teams will know one another better, so that is an exciting challenge — it may place more importance on strategic analysis of how to beat an opponent.[/quote]
Ariel Jackson, Captain, Palo Alto Boost Mobile:
[quote]We've given some thought to the new structure USA Ultimate has put forth for the club season. This past season, Boost enjoyed playing meaningful games all summer and we like that the new restructure continues the development of the regular season. Still, because the details aren't yet clear, we're concerned about the potential for additional travel expenses. For example, if the Labor Day Ultimate Championships is a pro-flight only competition and we are thus required to fly to three tournaments, our travel expenses will be greatly increased. We don't know what effect potential cost increases would have on our ability to bring our complete team to regular season tournaments. We will need to come together as a team and discuss our options once the details of the plan are presented.
Also, are you curious about playing in the AUDL or Major League Ultimate?
Players from Boost have been contacted by representatives from both leagues, but our team has not come together to discuss intentions as of yet. Also, any inter city league format on the west coast seems really ambitious. Consider the the proposed locations for MLU franchises. There are two inside the SF bay area, then the next closest franchise is an 11 hr drive from San Francisco.[/quote]
Kyle Gill, Captain, Sub Zero:
[quote]We haven't talked about the Triple Crown (3C) in a formalized way as a team yet so these are my opinions as a player and captain and NOT those of Sub Zero.
I believe that, on the whole, it is a very good step towards making ultimate a marketable and, close to, professional sport, at least for the open division. I believe that the system the USAU has come up with is a decent compromise between keeping Ultimate tournament-based and creating structure that legitimizes it in the eyes of sponsors and fans. Sponsors and fans are necessary for Ultimate if we ever want it to get to the size that tournaments and travel can be paid for by teams or organizations rather than individuals. All professional leagues had meager beginnings. This seems like a positive step in the right direction. It is actually very similar to the Dew Tour for skateboarding. Which is to say, it is primarily a system for bringing the best to the same events along with a system of qualification.
The reason I say that it is good for the Open division is because I believe it, rather than Mixed and Women's, is more ready for a step towards professionalization. The top 15-20 open teams are quite established already. From what I've seen, which is a limited perceptive and only an opinion, Mixed and Women's has a much shorter short-list of highly competitive teams. The 3C has the potential to help push those divisions forward, but may be too quick of a step to handle.
[I'm aware that I'm definitely biased. However, I attended nationals in 2010 with a Mixed team that lost in semis to the eventual champions. Comparing how hard I worked that year with how hard I've worked the last two seasons (in which I finished 15th and 14th in Open) leads me to believe that the commitment level and quality of the elite Open division teams far exceeds those of most Mixed teams. Mixed should be respected for what it brings to ultimate as a whole but definitely seen as a different "ball-game". The 3C makes sense for Open but may or may not make sense for the other two (Mixed because there are so many teams that could be challenging for current year's supremacy and Women's because the disparity among teams is still large).]
The tier system exists in all professional and most recreational sports. At this point, there are some obvious distinctions between teams that are good enough to play at Club Nationals and most that aren't. These tiers have never been defined in Ultimate even though they exist. The 3C tiers probably aren't perfect, but they seem to be a decent way to get teams playing against mostly equal competition. I'm glad that there are ways to move between tiers from year to year. As well, keeping the non-tiered ranking system allows teams to fight for their right to move up by qualifying for nationals. Play between tiers is important for in-season measuring sticks/exposure between tiers. I'm sure there will be kinks that need to be worked out, but that's the way it has to be at the beginning of any new system. The tiers probably help the teams at the top more than the teams at the bottom, but that might just be the harsh reality of what it takes to become and stay a top team (year-to-year consistency, dedication, athleticism, and ability to perform as a team at the highest level on the field).
The AUDL and MLU seem like short-sighted ways to make ultimate instantly into a professional sport. I believe that what the USAU has created is a more legitimate way to move things forward as the sport, potentially, grows into the public's awareness. I appreciate what the AUDL and MLU are trying to do, but believe that they don't keep the nature of ultimate as intact as I'd like them to.[/quote]
Josh Mullen, Captain, Ring of Fire:
[quote]I can't speak for the rest of the team, but i think the triple crown tour is a step in the right direction.
Unfortunately, most of the Q&A session about the Triple Crown at the captain's meeting at the Club Championships was spent answering derivatives of the question: "What if my mixed team changes its name?", so we know about as many details as the average club team that didn't go to Nationals.
The pros of the tour are:
The rich get richer. (This is also the downside of the tour.) We are a small market team, and we don't typically have college players move to our area to play ultimate. Being a team that will play 3 high profile and extremely competitive tourneys in the regular season will potentially help us tremendously with recruiting.
The potential for well-run, well-observed, and fan-friendly tourneys. I, for one, would rather play a game with observers than without. I think they really help move the game along, limit abuse of the rules, and increase the overall level of sportsmanship in a game. Ring was really disappointed to fly all the way out to a west coast tourney this year and find out that there wouldn't be observers at all.
We played well at nationals, we only lost to doublewide and revolver, but they soundly beat us. The chance to play them multiple times throughout the year and the chance to play the other top teams will help us work on our weaknesses and improve our strengths instead of just seeing the west coast teams in late august to early september.
This system will help develop a fan base. It will make ultimate a lot easier to film, market, and follow. The smaller tourneys means that the field locations can and will be closer to major metropolitan areas instead of at huge soccer complexes hours away from airports and cities.
It makes it much harder for teams to disband, re-form, and constantly change their names. This will make it much easier for casual fans to follow and also make teams develop a history.
The cons of the tour are:
Added costs of travel and tourney fees. USAU tourneys typically have a higher tourney fee associated with them (they are typically a day or two longer though).
Mandatory tourneys (I guess this would be just building on the first bullet). We are pretty poor as a whole, and finances are one of the biggest hurdles we face as a team every year. I am not that much of a fan of the "prize money". I would rather have the teams that travel the furthest tourney fees be subsidized by the teams that traveled the least and try to keep tourney fees down to a minimum.
The rich get richer. Teams like Southpaw, Cash Crop, Florida United, Garuda, and others are kind of left out in the cold. I am not sure what their opportunities are, but we knew going into nationals that finishing in the top 8 was a huge deal. Finishing in the top 4 was icing on the cake for us.
One size fits all for all divisions. I am not sure fitting 3 unique divisions with different wants and needs into the same "solution" for those needs is the best move, but what do I know.
Added burden on the USAU staff. From an outsider looking in, I am always amazed at what they do with such a small staff. They are going to take on additional communication, organization, and logistical loads, and they need to be able to stay on top of all the areas they are already committed to (youth, college, etc).
I will say that the NexGen games are some of the funnest games I have played in. The observers have active calls (travels, in and out, etc), the observers are encouraged to keep discussions to a minimum, and the players do not have continued re-enactments in front of the observer. I really feel that if the sport is to be filmed, this is the only way ultimate is watchable. Otherwise it is just a bunch of unexplained stoppages, and no one really likes stoppages or do-overs.
Playing under the lights in front of a hometown crowd is pretty awesome. It also helped us win over some fans this season. When I played for Ironside, before the Boston Invite each year, we would play London's Clapham, Toronto'as Goat, and other teams under the lights before the tourney started, and that experience was amazing as well. I would structure the Triple Crown to have one game showcase each night (Friday and Saturday) in a stadium.[/quote]
Have your own thoughts to share? Email us at [email protected] or comment below.