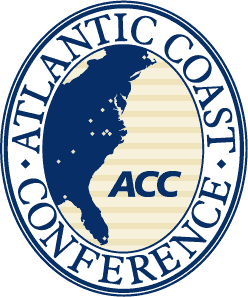 Since 2009, the ACC Ultimate Championships have been an early season staple for Atlantic Coast Conference teams. In some ways, the tournament might foreshadow an eventual NCAA future for Ultimate, where conference championships become regular events.
Every year, the host team — North Carolina's Darkside — has found itself in a battle for the title. UNC, fresh off an undefeated fall season, was looking to protect their spot as the ACCUC champions this weekend. But they would face a strong #1 seed in Georgia Tech who beat UNC at the College Championships last year.
Both the Tribe and Darkside took their pools, but Georgia Tech stumbled against Clemson on Saturday in a 13-10 loss. But with a head-to-head win over Virginia Tech in the last round on Saturday, the Tribe earned the top seed heading into Sunday.
UNC Stays Undefeated
Both UNC and Georgia Tech cruised through Sunday and set up the highly-anticipated finals matchup.
The game started with UNC giving up an early break — just as they had done in their semifinals matchup against Virginia Tech — to fall into a 1-0 hole. After that, however, the first half was all UNC. Darkside went on an 8-1 run, thanks in large part to some big Ds from deep defender Charlie "Chuck the Truck" Schaffner, to take half 8-2.
Tribe rallied after half and 2012 first team All-Region player Jay Clark helped his team put on a run of its own. Unfortunately for Tech, UNC's lead was too large to be overcome, despite Clark's outstanding throws (one particular scoober elicited calls of "Nick Lance!" from the crowd) and downfield play. Despite a close fought second half, UNC put the game away 15-9 for their second consecutive title.
UNC looks tough this year. Down the line, Darkside's O line is tall and fast. The first problem you run into is Christian Johnson; he's fast, good with the disc, and unafraid to put it deep. The other cutters are no joke either: Jacob Mouw, Justin Foster, and freshman Aaron Warshauer round out the squad. They are fast, strong, and don't make a lot of mistakes.
On defense, Darkside tends to be physical; if you play them, expect to always have an arm on you. Schaffner gets a lot of Ds and certainly earned his nickname.
Quick Hits
North Carolina State has a lot of potential. Coming into the tournament seeded 7th, they earned upsets over Duke and Boston College to take the 2nd spot in pool B. They've got some very good players, notably Mason Gardner and Tate Hancock, along with potential Freshman of the Year candidate Jake McGoogan (one of the top players in assists in the U19 division at the 2012 Youth Club Championships). I heard that later in the day McGoogan went down with an injury, which clearly hurt them in their loss to Virginia. Let's hope it's not too serious, as he's an athletic playmaker and a lot of fun to watch.
Boston College had somewhat of a disappointing weekend after coming in seeded 3rd, but falling in quarters to Virginia Tech. They ran a very conservative, handler-oriented offense. When it worked well, it was very difficult to stop.
Clemson had the upset of the tournament over Georgia Tech in pool play. Their captain James Cox created matchup difficulties all weekend with strong deep cutting. They had what looked to be a chippy game against UNC in the quarterfinals, featuring some hard fouls on the final points. They fell 15-10.
Virginia made a surprisingly deep run from their spot as the 9th seed with upsets over Maryland and Clemson. They advanced to the semifinals after a tight win over a McGoogan-less NC State lacking handler firepower. A perennial contender in the Atlantic Coast region, they have work to do to get through to Nationals this year.