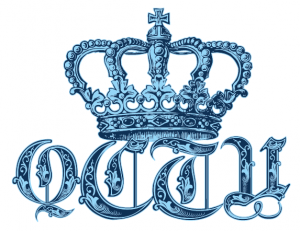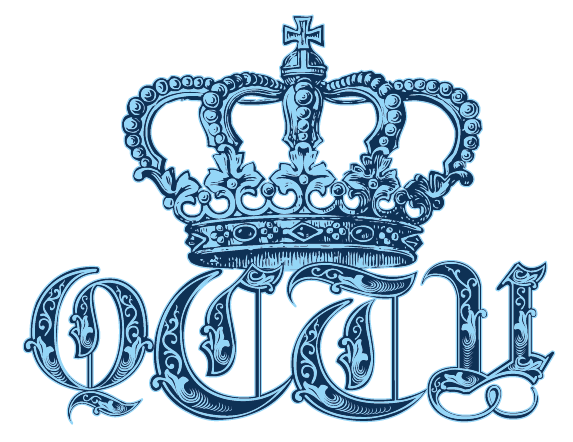 With such a stacked set of teams traveling to Charlotte, play this weekend will be at an extremely high level, games will be close, and upsets are bound to happen. 12 of the 25 teams are in Ultiworld's top 25. Split into four pools of five, these high-caliber teams will be battling for first and the perks associated with winning (sweet pint glasses)!
Here's a look at each of the pools, along with some interesting data about the teams (and a couple predictions):
Pool A: Tufts, Iowa, Georgia, Delaware, Northwestern
One of the two semifinalists from Nationals 2012, Tufts (#9) only graduated five from their roster at Nationals. Ranked first overall, and with playmakers Claudia Tajima, Qxhna Titcomb, and Mia Greenwald (who quit the varsity swim team earlier this semester to play Ultimate) leading their experienced recruits, Tufts is looking very strong coming into this weekend. Looking to garner more outdoor play-time as a full squad, Tufts is excited to test where they are against other teams from around the country early in the season. With a large portion of their team competing at Club Regionals for experience (and with a few players competing with Brute Squad), they will most likely find themselves in a very good position coming into this weekend.
However, not to count on anything too early, Pool A also has quite a bit of talent in its second and third teams; Iowa (#14) and Georgia (#11). The only team to beat University of Washington at 2012 College Nationals (Iowa) will meet the only team to come within one point of beating UW at the same tournament (Tufts). Iowa's Saucy Nancy lost quite a bit of talent with Robyn Fenning's graduation, but still has a solid number of returners to carry the team to victory. With a few players gaining club experience on Heist, and lead by captains Anna Prichard, Liza Minor, and Bekah Hickernell, Iowa should utilize their zone defense to match up well against the other teams in their pool.
Georgia's season thus far is impressive — winning three out of three tournaments they attended: Itchfest, CCC, and Florida Winter Classic. With Julia Fuster's "face-hugging alien parasite creature from the movie Aliens" defense (in the words of coach Amble Johnson), combined with Lane Seidor and Emily Lloyd's skills gained throughout an Ozone season and a roster of athletic handlers and cutters, Georgia will be gunning for upsets of the two teams ahead of them.
Rounding out the first pool, Delaware and Northwestern are both comprised of skilled handler-heavy offenses. With big time experience at Nationals last year for the first time since 2007, the returning set of players on Delaware should know what expect from the teams at QCTU this year.
Pool B: Michigan, North Carolina, Wisconsin, Washington University, Central Florida
The other semi-finalist from 2012 College Nationals, Michigan (#13) has experienced quite a few hard losses in the graduation of Vicki Chang, Marisa Mead, and Callahan Winner Paula Seville. Despite these losses, Michigan still retains quite a few athletes including Theresa Zettner, Jacqueline Jarik, and Becky Moore, who comprise the more-than-qualified core of the Michigan squad. Like many of their northern friends, Michigan is excited to come south to warmer weather to play good teams.
Michigan will match up well against both North Carolina (#19) and Wisconsin (#15) — two teams who lost a few key seniors, but had an impressive number of returners play club this year (Wisconsin featured six players on Heist, and UNC had two on Phoenix and eight on a second tier NC women's club team). Wisconsin is lead by Rebecca Enders and Alison Ellis, who are looking to build the necessary skills in the new recruits early in the spring. UNC is in a similar situation, with a large number of athletic rookies learning to play alongside their new teammates. Watch for cutters Lisa Couper and Bridget Walsh to get the offensive flowing for UNC.
Washington University and Central Florida (#22) are two of the teams that barely missed College Championships last year (WashU lost by one against Texas in the Regional finals, and UCF fell to Georgia in the semis), and will be looking to assert dominance early in the 2013 spring season. UCF played some very close games with both Florida and Michigan at CCC in the fall, and will definitely prove to be a formidable opponent for the other teams in the pool.
Pool C: Iowa State, North Carolina-Wilmington, Pittsburgh, Florida, Maryland
Iowa State Woman Scorned (#10) comes in ranked 3rd overall and is looking to add to their fall success under the committed coaching team of Lana and Kevin Seiler. Traveling far to play good competition, Iowa State will not be disappointed. They have already developed a healthily competitive relationship with UNC-Wilmington (referring to themselves as SeaScorned) at Music City last year. The battle between the first and second seed will definitely come down to how the aggressive Seaweed captains Sadie Gosselin and Claire Chastain work their talented crop of handlers, including MC Hannon and Jana Hollis, in handling the prowess of Woman Scorned's captains Magon Liu and Becca Miller, as well as the talented Cami Nelson.
Pittsburgh is bringing a very athletic squad down to Charlotte this weekend. Led by captains Katelyn Loughery and Sydney Huerbin, Pitt's team has had over seven members participate in the 2012 Club Ultimate Series, and was lucky enough to have two fifth year players, Kelsey DeLave (from Michigan and Hot Metal) and Lucy Bender (from Hot Metal) transfer to play this 2013 College Season. With such a mature team, Pitt should find themselves in a good position to give both ISU and UNC-W a run for their money in pool play.
Florida (#20) will be looking to get a win early in the season, and after a tough loss to UNC-W at CCC, they may need to change up their game plan in order to play a closer game this time. With a solid history of Nationals attendance, FUEL may have what it takes to have a successful weekend.
Maryland (#24) brings up Pool C, but should by no means be overlooked. Lead by Scandal's Sasha Bugler and Jessie O'Connor, Maryland is returning a large portion of the roster that played extremely close games throughout all of 2012 Regionals against the likes of Delaware and UNC-W. The regional matchup between Maryland and UNC-W will be a good indicator for the way the rest of the spring season should go for these two in the AC Region.
Pool D: Ohio State, Virginia, Florida State, Carleton College, Northeastern
Pool D — the pool of death — pits the fourth and fifth seeds (OSU Fever and UVA Hydra) against each other at the top of the pool. Ohio State (#17) is captained by standouts Cassie Swofford (who is still injured) and Paige Soper, and backed by Junior Worlds player Nina Finley and 2011 captain Janine Walker, who has returned for grad school. Look for big backhands from Soper to propel OSU to the top of their pool. Virginia (#12) is returning quite a bit of talent, despite their losses of Devon Erickson and Maggie John, in Alika Johnston and Mary Kelly (who both gained some 2012 Club Nationals experience). With steady handlers and a seemingly endless stream of athletic cutters, UVA will require many teams to step up their downfield defensive strategies.
Florida State (#16) is coming off of an impressive fourth place finish at CCC, beating both Michigan and UNC with their set of speedy cutters and handlers with the ability to hit said cutters nearly everywhere on the field. Carleton College Syzygy is led by Julia Snyder, whose impressive handling skills will be the key to them to break seed. Snyder will have a new receiver in Carleton cross-country convert, sophomore Ahna Weeks, to add to the already accomplished cutters of Syzygy.
Northeastern is setting their goals for Nationals, starting by challenging the teams in Pool D. With minimal roster turnover from last year, Northeastern is looking to repeat the win against FSU at Queen City last year, and see if they can be a bit more successful against the oppressive power of OSU's defense that so effectively shut them down at Keystone Classic in 2012.
Quick Hits
– 10/20 attended nationals in 2012, including two semifinalists and three quarterfinalists
– Of the other 10/20 that missed 2012 College Nationals:
– 8/10 finished top four in their respective regions.
– 2/10 finished fifth in their regions.
– 12/20 attended nationals in 2011
– 9/20 attended nationals in 2010
Minimal Sunday Predictions
Tufts, UNC-W, OSU, and Georgia make it to semifinals