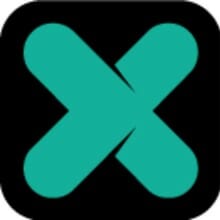 Let's get this out of the way: I think NexGen is just about the coolest thing ever. I love the idea of young college stars traveling the country and matching up with the best US Club teams. I also love watching them do it both on the internet and in person (the latter definitely being the preferred method).
However, when NexGen announced fourteen of the fifteen players on the 2013 roster this week, I found it a bit underwhelming. When I first opened the roster announcement, I was struck by the number of red NexGen jerseys. Six of the fourteen players were on last year's tour (and one returns from the inaugural team). While this is going to produce an excellent team, it's frankly a little boring for those of us following from home.
Part of what was so exciting about the first two years of NexGen was the fact that something new was happening, that we were seeing something we'd never seen before. I can already watch great teams play each other year after year, but where else could we see Freechild dropping bombs to Tyler DeGirolamo? Part of what makes NexGen so great is that it puts players in a new environment and demands that they find ways to excel. There's a sense that anything could happen. This year, with so many returners, that feeling isn't as strong for me.
For similar reasons, I'd rather see a little less EGO on this year's team. While Oregon is clearly a powerhouse and perennial Nationals contender, I'm a little disappointed that they have three players while so many other great teams like Minnesota, Central Florida, and North Carolina are left unrepresented. Of course, there are reasons for this. Most importantly, other elite teams are generally led by seniors, some of whom are former NexGeners themselves. Even so, Freechild and Allison-Hall already had their summer on the bus. While they're certainly great players, I'd love to see some fresh faces (UCF's Mike Ogren? Arizona's Brice Dixon? Florida's Bobby Ley?) from other top ranked teams in their place.
With all these familiar faces, this year's NexGen might just be too good. In 2012, NexGen rolled through the country's best club teams with only four losses. This year, they stand to do even better. So many of these guys have played on the same team before, whether on the NexGen tour, in Portland (four members of NexGen play for Rhino), or in Hellbronn (five of the 2010 Junior Worlds roster reunite for the 2013 tour). It will really help them come out strong early in the tour, where they suffered their worst loss last year, and their advantage will only grow as they become more familiar with their new teammates. I hope this doesn't lead to routine blowouts of elite Club teams (most of whom won't have begun their season in earnest), but it might.
Personally, I think NexGen should pick an entirely new roster every year. This would help preserve the exciting novelty of the first two summers. It would also help spread the NexGen love to great players who couldn't quite beat any of the players with prior experience on the tour. NexGen's lack of chemistry and experience together would also put elite club teams on a more even footing with NexGen, forcing more exciting, athletic play from the Boys on the Bus. Finally, it would push the selection committee to delve deeper into the College scene to find the great players just under the National radar. Hopefully, they'd be able to give us players we haven't seen play together, combinations of players we didn't even know we wanted.