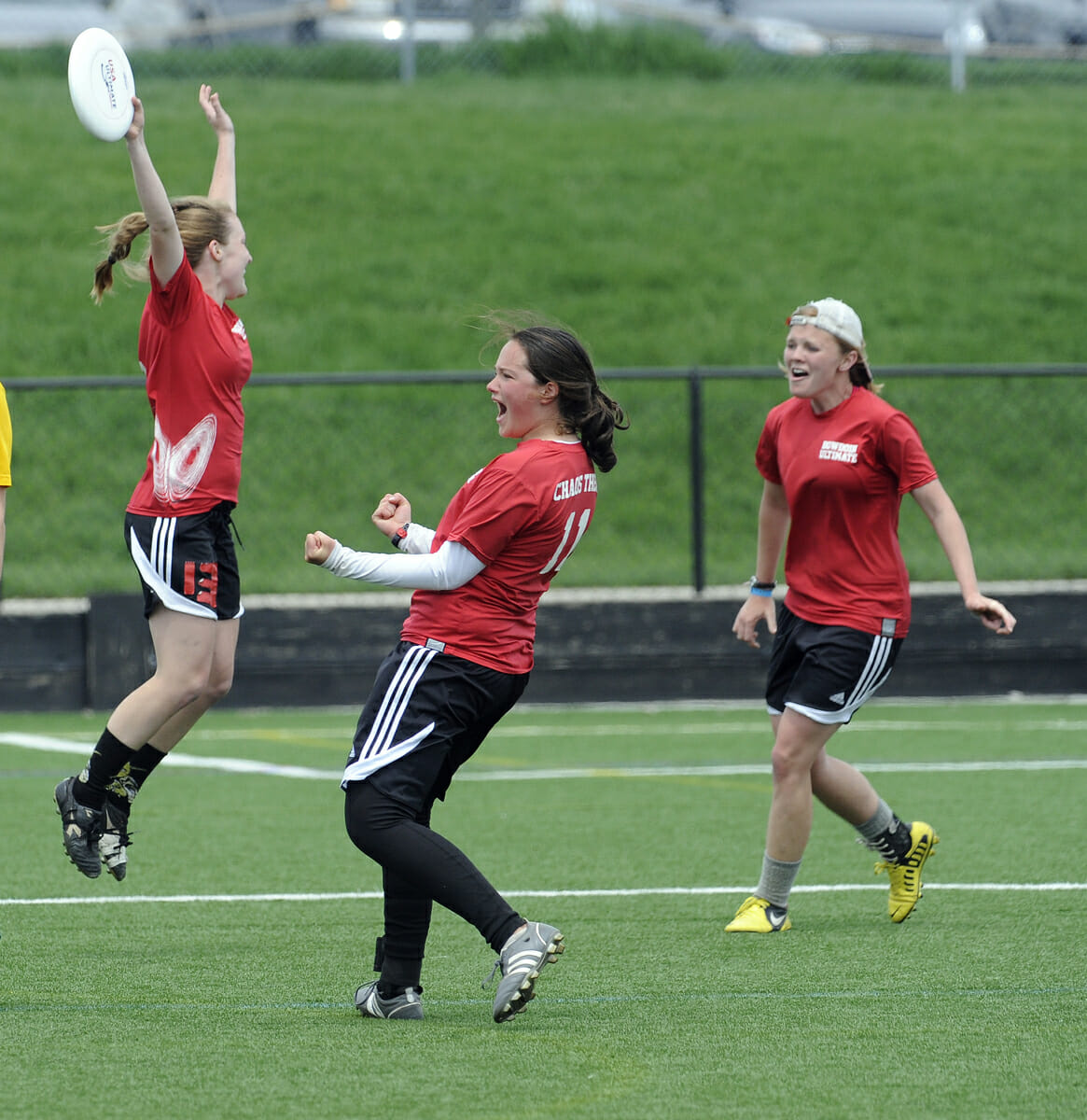 MILWAUKEE — After an easy path to the finals where they never allowed an opponent to score more than six points, Bowdoin continued their dominance in a 15-5 win over Williams to win their first ever DIII National Championship.
They closed out a spectacular 30-0 season where they only allowed an opponent to score in the double digits once.
"That was the story of our season," said Bowdoin captain Phoebe Aron, their primary handler, explaining how they bring defensive energy and positivity to every game.
"Our entire goal is to start fast," she added. "Even the best teams, when they get down, they get frustrated."
Hannah Young was a force downfield, finishing with six goals for Chaos Theory. The team's captains estimated she scores nearly 50 percent of the team's goals.
"I just cut long a lot," Young said after the game. "I guess I"m pretty good at that at this point." She said that she felt she improved even during the course of the tournament.
Williams was never in the game, falling behind 6-0 before they scored a point. Claire Baecher, their 6'3″ star cutter, never got anything going, thanks in large part to strong defense from Clare Stansberry, who has matched up on Baecher in each of the teams' meetings this year.
Williams was rattled by Bowdoin's tight dump defense, and had a lot of turnovers early in the game on swing passes.
They scored twice consecutively  to close the gap to four in the first half, but Bowdoin answered with two to take half up six.
By that point, the game was basically over. Williams never mounted a rally and only mustered one break in the second half.
For Bowdoin, this was quite an improvement over the quarterfinal finish last year.