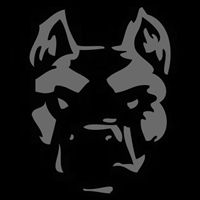 If the College Championships are able to do anything well for the average fan, it is to show the immensely contrasting emotions between teams. The quarterfinal game between UCF and Dartmouth did just that, though the game ended with a UCF victory by a count of 14-12, the emotions from the coaches were entirely contrasting in the opposite of the expected direction.
"We played horrendous in the first half," Central Florida coach Andrew Roca said.
Pain Train coach Brook Martin was coming from the opposite perspective.
"[The Dartmouth players] exceeded everyone's expectations this tournament except for maybe our own," Martin said. "We believed in each other, believed in our system, believed in what we do all year long."
The story of the game was a tale of two halves. Dartmouth played steady offense led by their star handlers and threw zone defenses at Central Florida that kept the Dogs of War throwers off balance in their sets.
"To be honest, we actually pride ourselves in our zone offense," Roca said. "I think today some of our handlers were a little bit hesitant to throw the throws they usually throw for fear of turning it over. Then when they did try it, the confidence wasn't there beforehand, so obviously it won't be there after."
Dartmouth was threatening to force its second upset in as many rounds by taking half 8-6. However, in the halftime break, Roca was able to make the changes that his team needed in order to slowly but surely claw back into the game.
"Central Florida is an awesome team," Martin said. "They made great adjustments when we got up on them. The whole second half they were just battling to try and get back in it. To stay in it. They adjusted well and kept us off balance the whole second half."
Specifically, the Dogs of War looked to slow down Pain Train's handler movement and had great success with many differing zone looks.
"We threw some four man cup looks at them to slow them down," Roca said. "They have extremely good handler movement. We slowed them down enough and made them throw risky throws and actually laid out to get the D."
Sure enough, Central Florida tied things up at 9-9 and finally took a lead at 10-9. That was a lead that UCF would not relinquish and eventually UCF advanced to semifinals with a final score of 14-12.
Roca was relieved that the victory came but certainly felt like the Dogs of War had things to change and fix before semifinals rolled around.
"I can tell you a lot of reflection is going to happen in the next few hours," Roca said. "I feel like in the four hours beforehand we think really hard and once we get to the field we just start doing."
So, Dartmouth left the field with smiles on their faces in pride in a season that finished in a way that few expected. Meanwhile, there were some grim looks on many UCF player's faces as determination set in to take care of business against Carleton in the semifinal round at 8 PM CDT tonight under the lights.