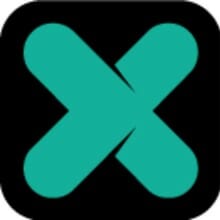 The 2013 NexGen tour is just two weeks away from hitting the road for their June 18th "season opener" against Revolver in San Francisco. With that deadline in mind, NexGen announced the final roster addition yesterday: UC Davis' Eli Kerns will be hopping on the bus.
Kerns was a force at the College Championships last week, where he led the Dogs past the heavily favored Hodags in the prequarters to move on to the bracket, finishing the weekend with 10 goals and 22 assists. In the quarterfinals, they fell to Oregon, but now he'll get the opportunity to play along side some of his foes from that game on the NexGen tour.
Also joining the bus is Colorado's Tim Morrissy, who is replacing Carleton's Nick Stuart. Stuart missed much of the College Championships with a hamstring injury and will now rehab over the summer. Morrissy is no slouch. He's one of Colorado's most consistent playmakers and a member of the Denver club team Johnny Bravo.
Both Kerns and Morrissy will be representing the United States at the U23 World Championships in Toronto this summer.
You can get more information about the NexGen tour on their website, including the schedule, full roster, and more.