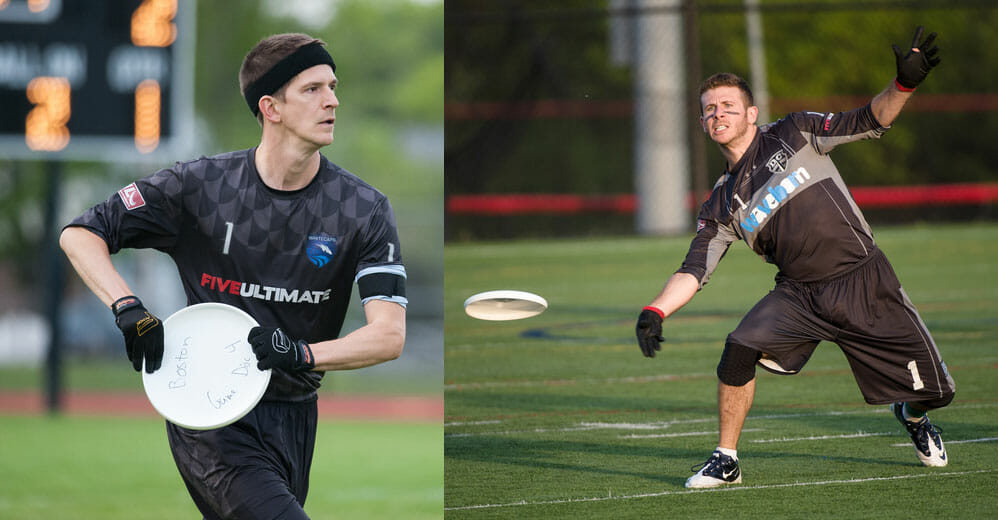 On its face, this game has all the makings of an easy victory for the undefeated Boston Whitecaps. The Current are 0-3 this season against the Whitecaps, they'll be playing on the road in Boston, and they had a punishing grind to earn a playoff victory in the final week of the season.
Meanwhile, Boston has been on cruise control, having locked up the playoff one seed weeks ago. They are rested, healthier, and, well, undefeated. They have scored at least 20 points in each of their contests and never allowed an opponent to score more than 20.
But don't count out the Current.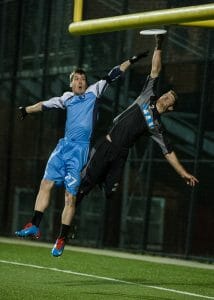 No team has played the Whitecaps tougher. The Current nearly ruined the Whitecaps perfect season right at the outset. In week two, Boston traveled down to Washington and battled for 38 minutes on the scoreboard within one goal of the Current. Finally, Whitecaps' star Jef Graham got a breakthrough goal with just over two minutes left in the game, putting Boston up 20-18. The Current, after scoring on offense, forced a turnover and had a shot at the endzone to tie the game.
They came up just short.
Though the disc may have floated just a bit too high, that game was within reach. Current captain Sean Keegan told a team reporter after the game, "It's very frustrating, but the positive takeaway is that we were in it…We're putting ourselves in a situation to win, and now we just need to maintain composure."
That composure is something they did not have in their next game against Boston; they got dismantled 24-13. However, in many ways, this game was an aberration. The opening pull was scheduled for 1 PM in Boston — that meant that the Current had to leave Washington shortly after midnight. Traffic and delays didn't give them enough time to properly warm up — the grueling schedule shows in the outcome of the game.
Fast forward to Week 8, and the Current again fell to Boston, but put up a good string of play in the second half to keep it within reach. They lost 23-19, the closest game Boston had in the second half of the season.
Current coach Keven Moldenhauer wasn't happy with the team's play. "There really aren't many words to describe a game like [that]," he told a team reporter. "It's been the same story all season. We haven't put together a complete game once."

The mistakes that DC made in the first half of that game may weigh heavily on their minds as they head up to Boston for the second time. With a 7 PM start, they'll be hoping for a better result than they got on their last trip.
The Current's Alan Kolick played brilliantly last weekend against the Rumble, despite a lingering hamstring injury. DC will be looking to him to continue his success against Boston. In their first meeting, he had one goal, five assists, and two blocks. In their most recent matchup, he had three goals, three assists, and a block.
But Boston is known for their tenacious defense and quick scores after the turn. That means that any Current success will come through their defense. That is what won them critical games against New York down the stretch to make the playoffs. Jonathan Neeley, Delrico Johnson, and David Cranston will all need big games on both sides of the disc if the Current are to succeed.
Boston will be looking to continue their team-driven success. Although the Whitecaps are anchored by MVP frontrunner Graham, the Current have had a harder time containing Peter Prial and Josh Markette, who have lit them up in their meetings this season.
But the Whitecaps' biggest strength is that any number of their players can step up and have a huge game. Brian Zid has had big games against the Current. So has Brandon "Muffin" Malecek. Danny Clark is a tough matchup.
The Current have to place their best defenders somewhere — it just leaves room for the other Whitecaps offensive players to operate.
KEYS TO THE GAME
Boston: The Whitecaps need to bring intensity from the start of the game. They haven't played a meaningful matchup in a few weeks, and it's easy to let complacency creep into your play. DC will be coming out of the gate hard…Boston needs to take advantage of the defensive aggression by countering with fakes and new looks…On defense, the Whitecaps just need to keep doing what they've done all season — put tons of pressure on throwers and convert turnovers, whether they sub in the offense or not…Take advantage of the home crowd…
Washington D.C.: The Current will need their best game of the season to beat the Whitecaps. That means killer focus from the moment the step on the bus to head to Boston. No chance for excuses about the difficult travel in a one-game playoff situation…The offense has had success when they let their stars make plays. Keep using what got you there. Jump balls to Jeff Wodatch are not a bad strategy. Avoid tightening up and trying to throw a lot of passes…Dictate on defense. Make Boston play how you want them to play. With the talent of their offensive line, they're going to beat you a lot. Accept that and play the percentages. Just playing hard will not beat Boston…
BETTING LINE
DC Current (+3.5) @ Boston Whitecaps (-3.5) || O/U: 38.5
Despite repeated requests, the Current and Whitecaps did not make any players or coaches available for comment about this weekend's playoff matchup.