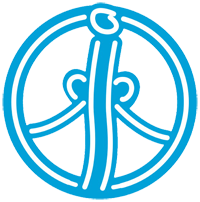 The Middle East isn't exactly considered a hotbed in the world of ultimate, but in Israel, different groups are working together to build a thriving community. While spending a semester abroad in Jerusalem, I had the opportunity to see up close how this small but tight-knit community of players functions. Unlike ultimate communities elsewhere, each division of players and each ultimate related group in Israel works and communicates to help the other divisions.
The three most prominent factions of Israeli ultimate are the Youth division (mainly the U17 and U20 teams), the Adult/club division, and Ultimate Peace. The first thing I noticed when arriving at the U17 and U20 practices for both boys and girls in Tel Aviv was that these kids were influenced a lot by the scene in the United States. There was a kid wearing a Flycoons jersey and another wearing a 2012 Team USA Jersey. Everyone was fairly familiar with many of the major developments in ultimate over the past year like the professional leagues.
I was also pleasantly surprised when I saw how high the level of play was for the boys' U20 team. In any team there is a collection of different people with very different strengths on the field but one thing I noticed in this team was that there was a very strong baseline level of handling. The cutters had the mechanics and throws of many great handlers and the handlers were all very smart and confident with the disc in their hands.
While many of the kids were repping Five Ultimate and various club teams with their jerseys, a lot of them were wearing Ultimate Peace shorts. Most of the junior coaches from Ultimate Peace are players from the U20 girls and boys teams. These teams play a huge role in developing leaders in the sport as both players and coaches for Ultimate Peace. In this mutualistic relationship between UP and the youth division, UP is heavily benefitted by having skilled coaches and excited players.
"Ultimate Peace works in 15 different communities all over Israel with youth ages 12-18," said Mickey Pearl, an Ultimate Peace organizer. "When we just started, Israeli ultimate focused on a few Jewish communities only. I am proud to say that today about a third of the players on the national teams are Israeli Arabs that learned about Ultimate through UP. Ultimate Peace is an amazing tool to build bridges of friendship and respect among Arab, Jewish, Israeli and Palestinian youth through the sport of ultimate. It has also been a great way to develop youth ultimate in Israel – lots of new players get exposed every year and those who are serious can take their passion and try out for the national teams."
In such a small country, exposure for youth is a very difficult thing. For Israeli youth, there are two main locations for youth exposure, Sde Boker and Ultimate Ra'anana. Sde Boker is a boarding school in the South of Israel where a teacher introduced the sport and the group there continued to recruit more players. In Ra'anana, which is much closer to Tel Aviv than Sde Boker, there is a group of coaches that run practices in and outside of school. The coaches for Ultimate Ra'anana are also a part of the defending champion club team, New Age, the main link between the Adult/club division of ultimate with the youth players.
A lot of the coaches for the youth teams all around the countries are players for the three club teams. Since the club league is in its first year, it is starting small, but the teams have gained worldwide exposure by having their teams play extremely well at Windmill Windup this year. This was the first year Israel was able to submit both a Mixed and Open team and onlookers were very impressed by the level of play.
All parts of this small but strong community are in stages of growth right now. With inspired youth working with Ultimate Peace and a growing club league that has its ties to the whole community, I'd bet that in a few years, this already thriving community will be known around the world as a top locale for Ultimate.