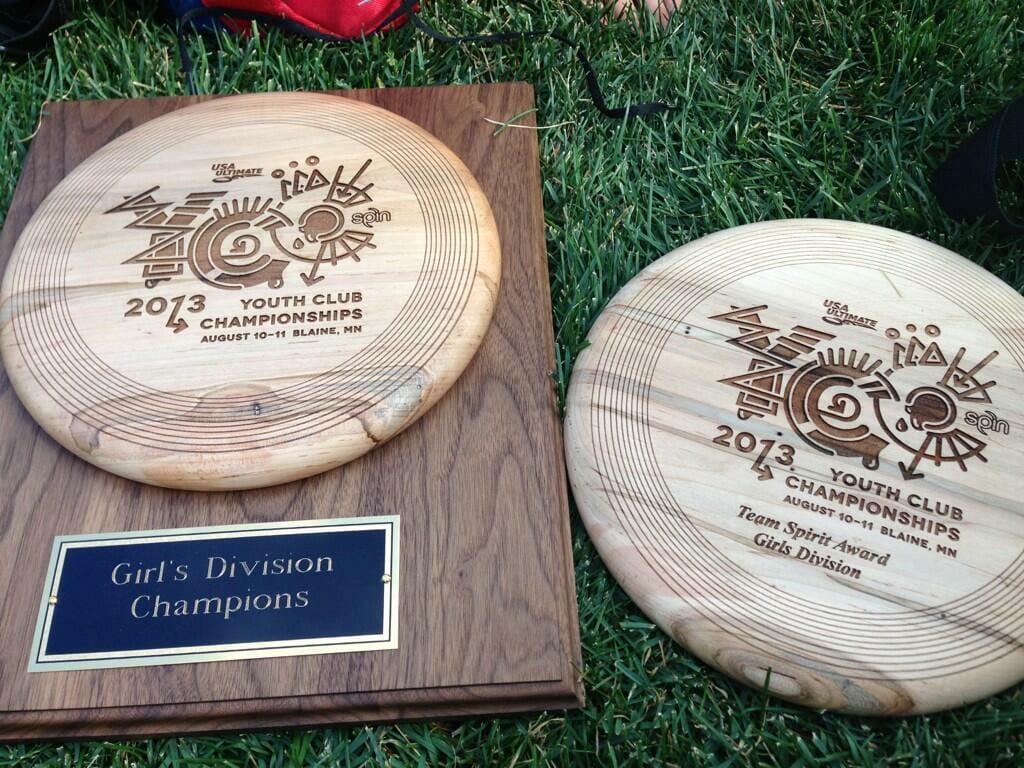 This weekend was not just highlighted by Open, Mixed, and Women's Club play. In Blaine, Minnesota, the Youth Club Championships gave us lots more ultimate to pay attention to. Here's a look at the weekend's results.
Open U-19
19 cities from around the United States sent teams to YCCs in Blaine, Minnesota. Powerhouse programs like Minnesota, Seattle, Denver, and Cincinnati came into the tournament as the top seeds and the favorites, but it was Atlanta, led by John Stubbs, that came away with the crown.
A 3-1 pool play performance earned them the top spot in pool B and a quarterfinals matchup against Chicago. They would win that game 13-9 before dominating Delaware Valley in the semifinals. That set them up for a tough matchup against Seattle in the finals.
A rocky start for the Seattle offense gave Atlanta a sizable early cushion with five straight breaks. Although Seattle would settle down and start to score efficiently, they could never make up ground as Atlanta cruised to a 13-7 victory.
Girls U-19
Powerhouse Seattle never won a game by fewer than six points en route to their 9th straight YCC title. They also took home the Spirit Award.
Denver played very well on the weekend, winning five straight before falling 12-6 to Seattle in the finals.
Mixed U-19
Boston lost to the Bay Area in round robin pool play, but won their other five games to advance to the finals where they faced an impressive Maine team. There, Boston's depth really shone through as they dominated 13-4 to take home the Mixed YCC title.
Check out this Greatest from Maine's Cameron Jack:
[youtube JdTR4UUwk_M 600 377]
Open U-16
Top-seeded Seattle took home the title in the youngest division at YCCs with a 12-9 victory over the Triangle Area in the finals.