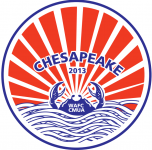 With the introduction of the Triple Crown Tour, some formerly elite tournaments like the Emerald City Classic have fallen by the wayside (ECC still had quality Mixed and Women's events) as some smaller, regional tournaments (e.g. Terminus) have suddenly expanded as they accommodate a TCT event.
One tournament to break both of those molds is the Chesapeake Invite, which is just as competitive as in past years without being a part of the Triple Crown Tour.
Every top-level men's club team from the East Coast is traveling to Washington, D.C. this weekend for a critical final regular season tournament for some teams and a warmup for Labor Day's Pro Flight Finale for others.
Here's a look at some of the big stories this weekend.
POOL A
How Will Ironside Look?
The Boston squad and perhaps the early season favorite hasn't stepped onto the field since early July at the US Open, when many of their players were still active in their Major League Ultimate season. In Raleigh, they played well, but not outstanding, falling to Revolver on double game point in the finals.
There, coach Josh McCarthy and captain Russell Wallack talked a lot about their need to solidify their defense, which McCarthy said was "halfway between a poachy zone and a man defense." They struggled to come up with blocks, a problem they also faced until late in their semifinal matchup against Raleigh Ring of Fire.
With over a month gone by since then, how will they stack up against other teams who have played significantly more minutes since then? They have the benefit of a fairly soft pool, but their real test will come on Sunday.
GOAT Back At Full Strength
Toronto's GOAT had a mediocre showing at Terminus, going 3-3. There, however, they were missing some of their best players, who were away for the World Games. A sizable amount of the roster was also still preparing for the AUDL playoffs the following weekend.
This weekend, we will get a better look at one of the surprises from last season. They have been a team prone to some big moments — both high (like their amazing comeback win in the 2012 Chesapeake semifinals against Chain Lightning) and low (brutal choke against Ironside in the Northeast Regional finals).
With John Hassell back in the fold, can the herd finally get revenge on Ironside after two finals losses to them last season?
Truck Stop Is Playing Great Ultimate; Will It Translate Into Wins?
With Alan Kolick leading the way, Truck Stop so far this year has been a significant step above where they were last season. They were the only team to take down a red hot PoNY team at Terminus. They took reigning National Champions Doublewide to double game point in the semifinals of Colorado Cup last weekend.
They have been a little bit inconsistent, showing lapses of energy at times (they lost big to GOAT after emotional high of PoNY win and then fell in a lightning-shortened game to PoNY after the Doublewide loss at CO Cup).
Given their pool, they have to feel good about their chances of making semifinals.
Former Southpaw captain Trey Katzenbach has been playing great for Truck and they hope he will help guide them to an upset win over GOAT or, just maybe, Ironside.
Bottom Three Seeds Looking For Big Weekend, Extra Bids?
Minneapolis' Sub Zero is without question the favorite of the bottom three seeds in Pool A, but High Five — the new Michigan-based Men's team — has something to say about that. Currently sitting with a higher USAU ranking (#11), High Five has a lot riding on this weekend. If they play well, they can earn a second bid for the Great Lakes. This will be their first significant test — their best win this year was an 11-10 squeaker over Madcow.
Sub Zero went 1-5 at Terminus, scrounging a double game point win over Madison Club on Sunday. At #17 in the USAU top 25, they need a good tournament as well.
Bringing up the rear is Raleigh's Cash Crop, who simply haven't been as good this year as they were in their first season (which included a remarkable Sectionals victory over Ring of Fire). They will have their work cut out for them.
POOL B
Will The Ring We Saw Against Ironside Appear Again?
For most of the US Open, Ring of Fire wasn't particularly impressive. They beat the international teams seeded beneath them, but their offensive line had a lot of turnovers that resulted in losses to Ironside, Doublewide, and Revolver.
But then came the semifinals. With a home crowd cheering them on, they tightened their rotations and stuck it to Ironside, leading for most of the game before finally submitting to a big layout D late in the game and losing 14-13. For 90% of the game, however, their notoriously stingy defense was sharp and their offense scored at will.
Is that the team we will see again? They have not played a tournament since the US Open, so they've had plenty of time to build chemistry in practice. They come in as the top seed in Pool B, but with some dangerous teams nipping at their heels.
Handlers Brett Matzuka and Paul Weeks were outstanding together at the US Open and should see a lot of playing time this weekend.
Will Chain Lightning Rookies Make An Impact?
Chain Lightning was, by most measures, quite strong at Terminus. They had five comfortable wins to breeze them into the finals and, talking with players on the sideline, certainly expected they would beat PoNY to retain their long-time title at their home tournament. But PoNY, playing great defense downfield, stifled Chain's offense and came away with a big upset victory.
Chain ran team sprints after the game.
At the tournament, they were missing some of their young talent, including Byron Liu and rookie John Stubbs, who were away for the U23 World Championships.
Another young star was in attendance: Jay Clark. He had a huge game in the finals, coming up with some big layout blocks to spark some energy in the team. They will need more of that this weekend from their younger players.
There are questions about how raw their rookies and second years are — this will be a good opportunity to see if that's true or not.
Can PoNY Stay Hot?
PoNY is coming straight out of a decent performance at Colorado Cup, where they lost once to Truck Stop and once to Johnny Bravo. Those are the only two teams to beat the New York squad this year.
This will be PoNY's biggest test of the season thus far. They will have very tough games against Ring, Chain, and Clapham, opponents that look more like bracket opponents than pool play ones. Can they keep up their winning ways?
Captain Jack Marsh said that their ability to convert turnovers into points on the defensive line was really poor at Colorado Cup, saying that they would often just be "jacking up hucks" into coverage. They are focusing this weekend on correcting that problem.
Considering PoNY's 2012 season, which was filled with lots of one and two point losses, this season has already been a success. But they have ambitions for more. Marsh was not at all content to lose to an excellent Johnny Bravo team at Colorado Cup and thinks they have more in the tank.
They'll have a chance to prove it this weekend.
UK's Clapham Continues International Presence At Chesapeake
The best team in the UK and the reigning European champion Clapham comes stateside to take on some of the best teams in the US. They'll got their fill of great games in pool play alone as they face three teams ranked in the Ultiworld top 10.
In 2009, they traveled to Seattle for the Emerald City Classic and got wins over Jam (San Francisco) and Kie (Colombia).
As they look to maintain their hold on the Euro title, they come to test themselves against some of the best in the US. A dangerous four seed, they will be a challenge for every team in the pool.
They will take on Truck Stop in an exhibition game to raise money for charity on Friday night.
Madcow and Oakland Set For Challenging Games
Pittsburgh's Oakland started out slow at the Chesapeake Open, but warmed up throughout the weekend, culminating in an impressive victory over Boston's Garuda to earn a bid to the Invite. They will now have a chance to face off against a signficantly tougher set of teams. They'll be hard pressed to come away with more than a win or two in pool play, but Trent Dillon and Marcus Ranii-Dropcho looked very good at the Open.
Madcow had a modest 3-4 showing at Colorado Cup. They are sitting at #19 in the USAU rankings and have to be hungry for a strength bid. If they and High Five both play well, the Great Lakes could end up with three bids to Nationals. Big weekend for them.