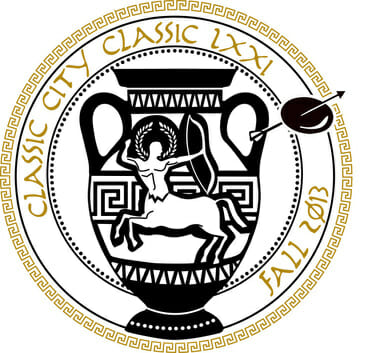 ATLANTA — Classic City Classic LXXI has come and gone, and it is enough to leave a fan eager for the spring. The strong field yielded a set of semifinalists featuring four of the top five seeds, but it was a resurgent UNC team that would emerge the victor. Along the way, there were plenty of interesting results to mull over.
Here are some quick thoughts on the weekend's action:
– With North Carolina taking the title, Virginia finishing 4th, and both UNC-Wilmington and James Madison making quarters, the AC was the biggest winner this weekend. There may be a bigger gap growing at the top, but the strongest teams look like top 15 quality teams.
UNC's duo of Shellie Cohen and Lisa Couper spent the weekend demolishing nearly every matchup. Cohen's outside-in flick devastated zones and deep defenders alike, while Couper's dependable resets and constant activity kept things moving. Diana Lam and Meg Duffy also looked strong. While they will need to develop more depth for the long haul, coaches Lindsey Hack and Raju Prasad have them looking very polished defensively early in the season.
Their win over Ohio State in the final was a dominant showing against a Fever team running out of gas and unable to keep up with the high energy Pleiades ladies and their top end talent.
– Despite some rotation adjustments, the Central Florida Sirens keep finding ways to play well. They topped UNC on double game point in pool play, able to grind out a nice comeback against strong competition. In addition, they knocked off Michigan and Virginia, while throttling an open-rostered Georgia crew. The only loss UCF suffered was a one point semifinal L to Ohio State, which is nothing to be ashamed of.
What was impressive was the contributions from the supporting cast. Erin Goding is bursting onto the scene, with Alexa Wood also playing well for the Sirens. These are exactly the types of players they'll need to step up if they want to deliver on the promise of last year's performance.
– Three teams to not underestimate based on this weekend's results: Texas, Georgia, and Florida.
All three teams were not bringing a full arsenal into the weekend. Dawgma was rolling out very open lines and using this time to develop depth; it definitely looks like a reaction to last year's results.
Florida had a small squad missing some returners and is also taking time to build and insert new systems. They stumbled this weekend, but it probably doesn't as mean as much as it does on paper.
Texas had a solid core group of returners, but was missing some firepower and were quite short on numbers. Like Florida, their results were a little unnerving, but are unlikely to be as indicative as they appear at first glance.