#2 North Carolina takes home the CCC title with a thrilling 17-15 victory over #20 Florida State. Get our quick take on UNC's success, Central Florida's struggles, and the strength of the Southeast in our Instant Reaction.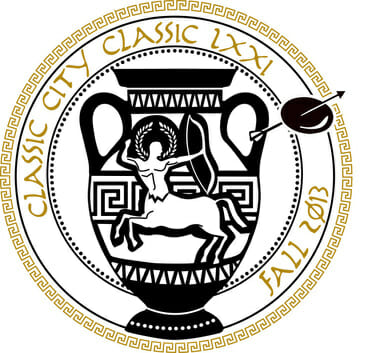 ATLANTA — The 21st annual Classic City Classic just wrapped up in Athens, Georgia, and featured some outstanding late fall competition. Although all four pool #1 seeds made the semifinals, the tournament results were far from predictable. From Central Florida's struggles to some impressive performances from some surprising teams, there is a lot to talk about heading into the fall.
Here is an instant reaction on the weekend.
– UNC is the real deal and consistently looked like the best team at the tournament. Their offense is very impressive for this early in the year, getting contributions from everyone on the line and meshing very well with a new offensive line handler in Jon Nethercutt. Christian Johnson has got to be on the early Callahan watch lists after a dominating performance, roasting defenders deep, under, and with solid break throws.
They withstood three great performances this weekend — on Saturday from Florida and on Sunday from Georgia and Florida State in the semis and finals, respectively. The UNC defense picked up where it left off from last season, using amplifying pressure and in-game adjustments to ratchet up the intensity in the second half and earn breaks. Both Georgia and Florida State had strong offensive performances but couldn't hold off UNC late in the game.
UNC also played from behind for the first time this year and didn't blink. They trailed by three to Florida State midway through the second half before slowly chipping away at the lead. It was a statement tournament win for UNC who finishes the fall undefeated and, with Central Florida's struggles, will enter the Spring as the nation's #1 team.
– The Southeast Region is going to be a battle this year.
If CCC is any indication of what we can expect come late Spring, there are going to be more than a handful of teams in the mix for a spot at Nationals. Central Florida, Florida State, Georgia, Florida, and Tulane are all going to be very good teams.
FSU has a big crop of rookies, but they were impressive in the finals, managing to gum up UNC's offense occasionally and showing glimpses of some very good offense. They withered under intense UNC reset pressure late in the game, throwing away a few centering swing passes, but, with time, they will be better prepared for the level of these games.
Despite losing a major offensive piece in Max Leonard, Georgia looks like they have taken a big step up from last season. The team got contributions from up and down the roster, running mostly open lines, and took UNC down to the wire in their semifinal matchup (the better of the two semis). Captain Elliot Erickson played a lot of points against UNC and UCF and was clearly an on-field leader, but the offense wasn't predicated on him. Sam Little had a huge game in the semifinals and connected frequently with Erickson with both goals and assists.
Florida needs to develop some depth behind Bobby Ley, but they have great potential. Ley was virtually unstoppable this weekend and single-handedly — playing almost every point — kept them close against UNC.
Tulane may have lost 15-10 to UCF, but the game felt closer than that. They were generating a lot of chances defensively but weren't playing smart in the second half, perhpas due to fatigue or just a lack of big game experience. There were frequent drives where their defensive line offense would reach the red zone before throwing away a hammer.
But Tulane has a lot to feel confident about. They played a great first half against UCF and their offense, using lots of quick lateral disc movement, looked very good when it was working. Their defense did not struggle to generate turnovers. With more polish, they can be a challenger in the region.
– What's going on with Central Florida? After setting a goal of "destroying" the competition this weekend, they were instead listless and wholly average on the field in Athens.
Part of that is due to a number of missing starters, including Mischa Freystaetter (who didn't travel with the team), Jeremy Langdon (ankle), and Tommy Hankin. But some of their best players — including John Best and Mike Ogren — just didn't come up with big performances when the team needed them most.
You certainly can't pin blame on any one player or moment. There just seemed to be a lack of fire in the team this weekend, and they ended up coming home with three losses (Virginia Tech, Florida State, and Georgia).
After their loss to Virginia Tech, coach Andrew Roca talked about the team having an early season identity crisis like they did last year at CCC. What is clear is that the team did not look championship caliber. Had they managed to beat FSU in semis, they would have been thumped by UNC in the finals.
It's way too early — and the team has too much talent — to sound the alarm about UCF's chances in the spring. But this will be a big wake up call.