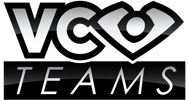 Team fundraising has long been one of the more challenging aspects of ultimate. The apparel company VC is hoping to change that.
Today, the Toronto-based company is launching VC Teams, a new partnership and fundraising program designed to help teams meet their fundraising goals with no upfront risk.
"VC teams has been created to help our partner teams, leagues, camps and organizations streamline the fundraising process," said owner Adriana Withers. "VC will be working with teams to develop a line of gear to offer their fans and supporters, and we'll handle all of the logistics, from payment processing to inventory management and shipping."
VC has already started a pilot program with the University of Washington's women's team, Element. They sold a batch of limited-edition hoodies for the team.
"[Element] earned hundreds of dollars through their first order with their first product," said Withers.
She added that UW's coach Kyle Weisbrod encouraged VC to find ways to help the team do fundraising while removing the hassle and risk.
VC's partners will get a 20% commission on all goods sold, whether they are unlimited-run spot sublimated jerseys or limited-edition hoodies. Players on the teams will also receive a personal discount code they can use to buy merchandise or gifts for friends and family.
"We're really trying to make our sponsorships into partnerships," said Withers.
"All of my partner teams are ecstatic about the VC Teams site," said VC's Partnership Manager and Without Limits founder Michelle Ng. "Our first test projects were a huge success in terms of earning our partner teams hundreds of dollars without any upfront costs or organizing efforts. It also allows us to have more opportunities to work with each team's leadership and promote fun offers through each other."
Selected teams will also be sponsored by VC for their Picks program, which includes a collection of free gear and bigger discounts on other orders.
Both Teams and Picks are programs designed for a long-term relationship between VC and the partner teams.
"It's all about loyalty," said Withers. "VC is doing great as a company; we can afford to support multiple programs. But we can't afford to throw money away. And if a team leaves after one year, that feels like we're throwing money away."
Currently, VC Teams includes club teams like Toronto GOAT and Minneapolis Drag'N Thrust, college teams like Washington and UC San Diego, and partner organizations like the National Ultimate Training Camp, Without Limits, and Ultiworld.
You can get more information at the VC Teams website.