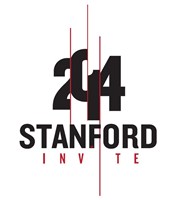 The season's most influential tournament in terms of rankings strength in 2013 was the Stanford Invite. Outside of the championships themselves, the stage doesn't get much bigger. Four of the country's top five teams will battle it out, along with a number of other top 25 squads. The tournament roster is almost identical to last year's, which sent seven of the 12 teams to nationals.
The midseason has arrived.
Consistency Necessary for #2 UC-Santa Barbara
When you beat the #1 team in the country, everyone is going to take notice. For the UC-Santa Barbara Burning Skirts, however, it isn't about people noticing them; it is about recognizing their own ability.
"I had been telling the girls we were a top contender for a while, but everyone finally believed me after doing so well at Pres Day," said captain Kelly Gross. "We really ramped up our practices and everyone is so much more determined."
Gross went on to explain how focus was the major benefit of their President's Day Invitational success – where their only loss was to #1 Oregon in the final – and how the team expects to bring an even more intense brand of Ultimate to Stanford.
While Pres Day has propelled UCSB into the championship conversation, it was not far from being something of a disaster. Two double game point wins — the aforementioned victory over Oregon plus one over #14 Texas — came back to back, as well as some other close games. Their first round game against their lowest seeded opponent — Cal-Poly — was tied at 10s before the Skirts turned it on to close out the game.
The tightrope they walk might not be so forgiving this coming weekend.
"We have to be able to sustain this level of competition and can't slack off or go easy," said Gross. "A strong performance this weekend would solidify the Burning Skirts as a strong competitor for the national title, because in the end that's what we're really after."
#4 Central Florida Looking to Ace the West Coast Test Without Their Star
The sun may rise in the east, but the Central Florida Sirens' rise was a lot more difficult to predict. While they were close to making big waves at the 2013 College Championships, they ultimately won one game in Wisconsin, failed to win their region, and went 3-4 at Women's Centex, their biggest foray into real competition.
"We're just really pumped to have come this far in a short amount of time," captain Mariel Hammond told Ultiworld. "We're ready to finally attend this tournament [and] we're ready to play some of the best teams in the country because we're ready to see where we match up."
Many are curious how the atypical style of the red hot Sirens will fare when faced with the test of the west coast's elite, but unfortunately, the Stanford Invite might not show us the true reality. Central Florida's primary handler, deep defender, and Callahan shortlister Sunny Harris will be sidelined due to an injury incurred during practice this week. Not only is the team without its on field igniter, but the pressure is mounting.
"Honestly, I think [the pressure]'s fueling us. Sure, there's some pressure and it's more nerve wracking, but we know how to handle the pressure," said Hammond, adding, "Sometimes we thrive in it. When you trust your teammates and your coach, its easier to carry the weight of the expectations together."
Without Sunny Harris, Hammond and Erin Goding will be leading the charge. UCF will take to the fields in Palo Alto feeling like underdogs, playing the role they know best. Their roster is filled with names few outside the Southeast know, but who have been playing their roles admirably. And for Central Florida, it is all about knowing what those are.
"Everyone on the team has to play their role," said Hammond. "If we work as a team, then we'll succeed, but if we try to play too much like individuals we'll fail."
#1 Oregon Facing Their Best Competition Yet
Another tournament defending the title. Another week as the #1 ranked team in the country. Another weekend with a target on their back.
"It definitely adds pressure," admits senior captain Sophie Darch. "I feel it also helps us because we get really good games from every team we play and have to be on and working hard for every point."
Many familiar faces will be lining up to take shots at the champs. UC-Santa Barbara, who they split a pair of matchups with a few weeks ago at Pres Day, is atop the other pool. Wisconsin, who Oregon topped in the final of last season's Stanford Invite, is also across the pools, along with UBC, the only team to register a win against Fugue last season. In their pool is rival Washington, who they roughed up 15-4 in their semifinal clash at in La Jolla.
I asked Darch how she felt about drawing in with Washington again. "Great," she said simply. "It's always a very fun competitive game to play."
The other familiar face they'll be seeing on Saturday is Carleton Syzygy. It'll be the first time to two teams line up across each other since Fugue claimed the trophy by defeating Carleton in the national title game last season.
Stanford Invite was one of Fugue's toughest challenges last season, and it showed: four of their seven games were decided by three points or fewer. If this year's Fugue is unable to close out games, they may find themselves in trouble against such a talented field. And that would suit the rest of the teams just fine.
A Chance for Redemption for #5 Washington
While President's Day was a big success for Washington Element, it came with a big blemish. The team turned their focus to their successes and their progress. Their ugly loss to rival Oregon was treated as a symptom of a bigger problem: how to stay energized throughout the weekend regardless of what's thrown your way. Element isn't planning on getting caught flat-footed again.
"Our coaches have been implementing some strategies to bring unpredictable conditions to our scrimmages and practices," explained senior Shira Stern. She elaborated on the team building higher stakes and bringing pressure against one another in practices.
It is hard to imagine a Sunday morning match up with their rival a state south doesn't bring about some excitement. Stern admitted individuals might be excited to see Oregon again on a big stage, but the focus was on the competition of the weekend. They tangle with three ranked teams in addition to #1 Fugue and look to continue the winning, hopefully with any unsightly wounds to show for it.
#17 Western Washington and #25 Wisconsin Making Elite Debuts
Among the teams facing stiff competition for the first time are Western Washington Chaos and Wisconsin Bella Donna.
Western got a taste of Oregon at Colluvium and were downed 7-11, but did notch a win over #23 UC-San Diego to win the Stanford Open and land a coveted spot at the table. Entering the tournament with a 13-1 record won't mean much to the likes of Santa Barbara and Central Florida.
Callie Mah may be the nation's most underrated player, but she's not alone; Abbie Abramovich returns, joined by Seattle youth stars Jessie Thoreson and Tiffany Phan.
Wisconsin, however, is just getting some sunshine for the first time this year. They return to the tournament that highlighted their regular season last year, a shocking run to the final where they nearly toppled top ranked Oregon.
"The returning players have a fondness for the tournament; I think it has to do with the success and fun they had in 2013," said first year coach Robyn Wiseman. "But the big takeaway for us as a team is to go in open minded, with a focus on improving and adapting throughout the weekend."
Sara Scott will be tasked with a heavy burden for Bella Donna, one of the few experienced returners on the roster, but a legitimate shut down defender who can nearly create turnovers out of thin air.
"Lorraine Guerin had a breakout season last year," said coach Wiseman, adding, "I think that her skill set has improved over the season thus far."
The team is going in with open expectations and we'll see if playing loose helps them bring a unique – and potentially effective – element to a field of more experienced and potentially more polished opponents.
Can #9 Carleton and #12 British Columbia Live Up To Their Pedigree?
While many teams are out to prove they are the real deal this season, there may be some special significance to the results for Carleton Syzygy and UBC Thunderbirds. Carleton is coming off an appearance in the penultimate game of the college season; UBC was a quarterfinalist in 2013 and has qualified for the College Championships for three straight years.
Yet much uncertainty surrounds these two programs going into Stanford weekend.
Carleton's record is 4-3, entirely compiled at Queen City Tune Up. It is worse than it looks: all four wins were over teams that placed near the bottom of the pack and they were bounced in prequarters by underdog #20 Kansas. The silver lining is that the weak performance was a Syzygy debut and was without star Julia Snyder, arguably the best college woman in the country.
Meanwhile, UBC was fairly quiet this fall, competing at tryout heavy tournaments like Sundodger and Bellingham Invite. There isn't much that can be made of these results, leaving the T-Birds shrouded in a bit of mystery; that's why this weekend is such a big statement opportunity for them.
"The team is feeling great coming into Stanford!" said captain Devra Waldman. "We've been putting a lot in to our preseason preparations and we're really excited to bring it to the fields."
The roster is dotted by strong players: Laurel Jay, Gera Stancheva, Terynn Chan, and Amy Luo, to name a few. Gone are Crystal Koo, Amira Maddison, Rena Kawabata, and of course, Catherine Hui. In addition to roster development, Mira Donaldson stands to play a key role is making up for the large void in production that has left.
Each is the third seeded team in their pool, ranked below top five teams. Breaking seed won't be easy, which is what makes it so valuable for these similarly positioned programs.