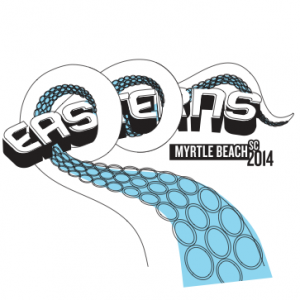 Here is Ultiworld's livestreaming schedule at 2014 Easterns in Myrtle Beach, South Carolina.
Our livestreams will be available for free on YouTube, and you'll be able to follow all of the action LIVE right here on Ultiworld on our dedicated tournament page. Check back tomorrow for a link to that page.
If you want access to games after they stream live, you will need to purchase access to the archives as they become available. You can also become a College Season Pass holder or an Ultiworld Premium subscriber, and support our efforts while getting great benefits in return.
FRIDAY (All times Eastern)
6:00 PM — Elon v. Middlebury
SATURDAY (All times Eastern)
9:00 AM — Florida v. Stanford
11:30 AM — Central Florida v. UNC-Wilmington OR North Carolina v. Carleton [VOTE HERE]
1:30 PM — Florida State v. Pittsburgh
3:30 PM — Prequarters (TBA)
SUNDAY (All times Eastern)
9:00 AM — Men's Quarterfinal (TBA)
11:30 AM — Men's Semifinal #1 (TBA)
1:30 PM — Men's Semifinal #2 (TBA)
3:30 PM — Men's Finals (TBA)
Follow Ultiworld's live video coverage and reporting all this weekend at Easterns on the dedicated tournament page.