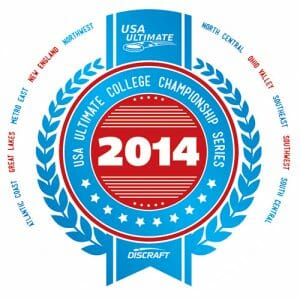 As we approach the end of the spring season, the DIII bid allocations are starting to take shape. With nearly every elite team now logging at least one tournament, we can begin to take a look at different possibilities for strength-bid distributions and muse on which regions are worthy of additional bids.
Deep Atlantic Coast May Settle For Two Bids
Despite a strong weekend from the Atlantic Coast at Easterns, the region still holds just two bids. Richmond's second place finish at Easterns was enough to earn them a strength bid and the 7th place slot in the country. Elon moved up to 5th and solidified their status as a national contender. However, UNC-Asheville's inability to close out games dropped them from 6th to 16th and may have cost the region a 3rd bid.
Davidson seems a bit under-ranked at 27th and a strength bid seems out of reach for them given where the algorithm spit them out. Their Mardi Gras results don't help their case. With Wake Forest way down in the rankings, a region with five quality teams may find themselves with two bids.
New England Takes a Step Back
A four-bid region in 2013, New England currently holds just two bids. With Middlebury's (#37) unimpressive performance at Easterns and Brandeis' (#21) inability to take down elite opponents, only Bentley and Amherst hold bids. Bentley should play well enough to hold a bid at New England Open but Amherst's performance in the next two weeks will be key on the national scene since they currently hold the last strength bid.
After winning their High Tide session, Army of Darkness should have fairly easy pools at Garden State and Moon Landing. They may see WPI twice in the next two weekends- a team that with two very strong showings, might be able to sneak a bid in themselves. The worst thing for New England would be if Amherst and WPI wear each other out and only hurt the region's chances at extra bids. If Ryan Turner's WPI squad plays Amherst tough enough to knock them out of the rankings, but can't slide into the top 14-16 themselves, the region may be left with one bid.
A New England round robin this weekend featuring Brandeis could throw a wrench into the equation as well.
Ohio Valley: 4. Northwest: 1.
One bid disparity that's gotten a lot of people talking is the one between the Ohio Valley and the Northwest. Currently, the OV is earning four bids with three of the bottom four strength bids belonging to Cedarville, Ohio Wesleyan, and Oberlin.
Cedarville's wins over Kenyon and Parkside look less impressive after the fact and their stomping of North Park was very contextual. They have the opportunity to win Kentucky Classic and "The Sting" and they may have to with the mediocre level of competition at both tournaments.
OWU can't have an average weekend at Chicago Invite or they may lose their bid as well. On top of this, Oberlin is in dangerous territory too. Holding the second-to-last strength bid, the Horsecows may get lapped by a bubble team who has a strong weekend. The Metro East's Fredonia or Stevens Tech, for example, could slide back in good showings at Garden State.
By no means have Ohio Wesleyan and Oberlin been bad teams; no one's doubting the depth of the Ohio Valley. The question is whether they really hold four of the top thirteen teams in the country.
On the losing end of the algorithm equation is the Northwest. The NW-III currently has three teams in the top twenty, but only one bid by way of Puget Sound. Lewis and Clark seems sufficiently under-ranked and one wonders if their late sunday maximum losses to GOP and Western Washington are bringing down their ranking. Pacific Lutheran may not be deserving of a bid, but a handful of maximum wins at Rocky Mountain might get them there.
Metro East, South Central Look to Close Strong
The Metro East is looking to mix things up and grab a second (or third) bid this weekend at Garden State. Stevens Tech and Fredonia both have their work cut out for them, but either one can play well enough to earn a strength bid. A one bid region for Stevens, Fredonia, Geneseo, and potentially Wesleyan could be a bloodbath.
The South Central has had a strange season. Harding dropped off the map, Rice hasn't been especially impressive, John Brown peaked and then disappointed at Huck Finn, and Air Force and Missouri S&T have suddenly emerged as contenders. The auto-bid belongs to Tim Fergus' Truman State team but even they look beatable. One bid for this region seems about right for the way they've played, but it should still be a fun, deep regionals.