The AUDL is expanding to another Canadian east coast city.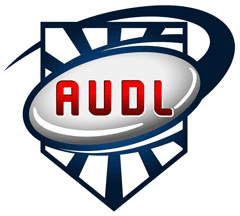 The AUDL continues its Canadian growth with the announcement of a new team in Ottawa for the 2015 season. Ottawa is the 20th team in the league.
The team, to be called the Ottawa Outlaws, has a mixed ownership group, including stakes from existing owners in other franchises, including Jim Lloyd (Toronto Rush, Vancouver Riptide) and Jean-Levy Champagne (Montreal Royal).
From the AUDL's press release:
The city of Ottawa represents a natural expansion point for the AUDL. Ottawa's close proximity to Toronto and Montreal will facilitate scheduling in the East Division, and its strong ultimate community was another key selling point for the AUDL. The Ottawa Carleton Ultimate Association (OCUA) features approximately 3,800 active members and more than 200 competitive players across a dozen teams from open, women's and mixed divisions from Juniors to Masters.
"Ottawa has an extremely active and engaged Ultimate community and their passion for this sport is infectious," said Lloyd in a statement. "The strong pool of high level club players, combined with geographic location of Ottawa, makes it a great place to establish some spirited rivalries with our Canadian cousins in Montreal and Toronto. I am very excited about this franchise's potential."
Ottawa has supported its own club teams in the past, though none have reached the height of the Toronto-based teams, which often draw from the Ottawa area. Phoenix, the city's Men's team, has had one of its strongest seasons to date and will be in competition this weekend at USA Ultimate's Northeast Regionals, coming in as the fourth seed behind the perennial Nationals qualifiers from Boston, Toronto, and New York.