The AUDL is coming to Southern California.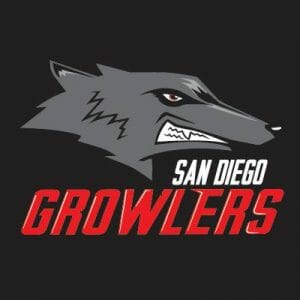 The AUDL continues to expand as it approaches the 2015 season with another announcement of a new franchise: San Diego.
The team — dubbed the San Diego Growlers — is the first expansion team of the league's Western Division and the first semi-pro ultimate team in southern California. They will play against San Francisco, San Jose, Salt Lake City, Seattle, and Vancouver.
The ownership group is comprised of three San Diego players — Justin Goodman, Will Griffin, and Ryan Slaughter — who are all members of San Diego Streetgang, the area men's club team.
"San Diego has an amazing, tight-knit ultimate community, and bringing an AUDL team to the area is a natural next step," Goodman said in a statement. "We have the talent and the passion for ultimate, and it's time for the people of San Diego to see the sport played at the highest level."
The team's name is not just a reference to an animal. The owners were explicit about the fact that craft beer — often stored in glass jars called growlers — is a big industry in San Diego.
"As a team, we want to instill fear in our opponents, and a growling animal represents this feeling perfectly," said Goodman in a release. "Plus, San Diego has a large craft beer scene, so the name is also a subtle nod to the 80 plus breweries that exist in the greater San Diego area."
The announcement of the San Diego team follows announcements of new franchises in Ottawa, Nashville, and Pittsburgh.