Two Seattle Mixed players had to go to the hospital after ingesting marijuana-laced brownies.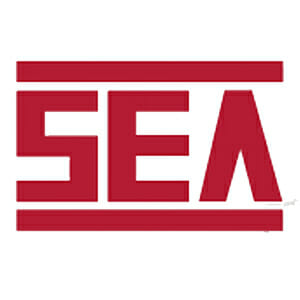 They had just upset Boston Wild Card — maybe the hottest team at the tournament –, and in spectacular fashion with one of the most exciting performances of any team all weekend. In just their first year of existence, Seattle Mixed (formerly Seattle Ghetto Birds) would be playing in the Mixed final of the National Championships. Celebration was in order.
Only a few hours later, however, that excitement would transform into something much more complicated.
While most of the team celebrated in its own mild ways, a few Seattle Mixed players ingested brownies laced with marijuana. Thanks in part to the Texas heat, their own levels of dehydration, and the potency of the brownies, it would soon catch up to them.
Over the course of the two Men's semifinal matches that Saturday evening in Frisco, Texas, those in attendance to watch the heavyweights battle it out might have noticed a great commotion involving fire trucks and police cars.
Though no formal announcement was made, two Seattle Mixed players had adverse reactions: a woman passed out and was taken to the emergency room and a man suffered an anxiety attack and had to be restrained before joining his teammate in the ER.
Seattle Mixed coach Jaime Arambula said that he knew little of Saturday's incident as a whole, due to the team separating to get food after the semifinals, until it had already escalated. It was only when a teammate had informed him of the sick woman, Arambula said, that he became aware of the situation.
Arambula said that when he encountered the man experiencing an anxiety attack, he tried to calm down the excited player. The man seemed incapable of consolation.
The anxiety attack, according to Arambula, had been partially spurred on by an argument about how the team should best go about their jersey situation for the following day. USA Ultimate had forbidden the squad from wearing their "Ghetto Birds" jerseys on any ESPN broadcast, and the team was debating whether or not they would accept free jerseys from Savage Ultimate in exchange for being sponsored by the company in the following season.
When that player began to lose control and become aggressively angry, Arambula and another teammate were forced to restrain him. Paramedics would soon take over and transport both of the affected players to the hospital.
Arambula said that although he did not condone the actions of his teammates, he and the team's captains spent the rest of the evening attempting to sort out and cope with the ordeal.
"I just decided I was going to take things for what I knew and prepare my team for the next day," Arambula said. Seattle Mixed would go on to play in the mixed final on Sunday, losing to Minneapolis Drag'n Thrust 15-9.
Representatives from both USAU and Drag'n Thrust declined to comment.