The IOC wants to change the Olympics. That could be good news for ultimate.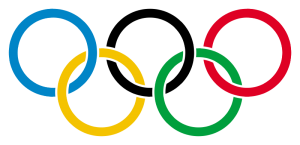 The International Olympic Committee Executive Board's proposed reforms under the Olympic Agenda 2020 were officially announced this week — all signs point to a better outlook for ultimate's possible inclusion in the Olympic Games.
As expected, the IOC Board has recommended sweeping changes to the Olympic bid and sport selection processes that could be implemented within the decade, pending a full IOC vote next month in Monaco.
"It's time for our rules to evolve," recently elected IOC President Thomas Bach told the New York Times. "And they have to, just like in the corporate world."
There are few surprises among the 40 recommendations the IOC Board has laid out for the future of the Olympic Games. But the speed at which it has taken action is unprecedented in an organization known for its rigidity.
Two recommendations stand out as potentially momentous for ultimate's chances of making it into the Games: the focus on events rather than sports, and the increased focus on gender equity.
While the IOC still recommends a cap on the number of athletes, they no longer want a cap on the number of sports (i.e. track and field, cycling). Instead, they want to focus on the number of events (i.e. 400 meter dash, long jump), which could help the Olympics phase out some less interesting events of the existing sports to make room for new ones, like baseball or, perhaps, ultimate.
They also want to "encourage the inclusion of mixed-gender events" as a way of reaching 50 per cent female participation in the games. With ultimate's success as a mixed event at the World Games, it could have built-in appeal to the Olympic Committee.
Perhaps the biggest takeaway is that the IOC is looking to become increasingly flexible across the board in the way they approach the Games. Host countries may be able to simply request that a sport be included — and they will get it included.
With USA Ultimate's recent recognition from the US Olympic Committee and other National federations around the world getting recognized as well, ultimate is becoming increasingly well positioned to get the sport into the Olympics in a far shorter time frame than anyone would have anticipated even two years ago.