Two Boston Ironside captains won't be on the ship in 2015.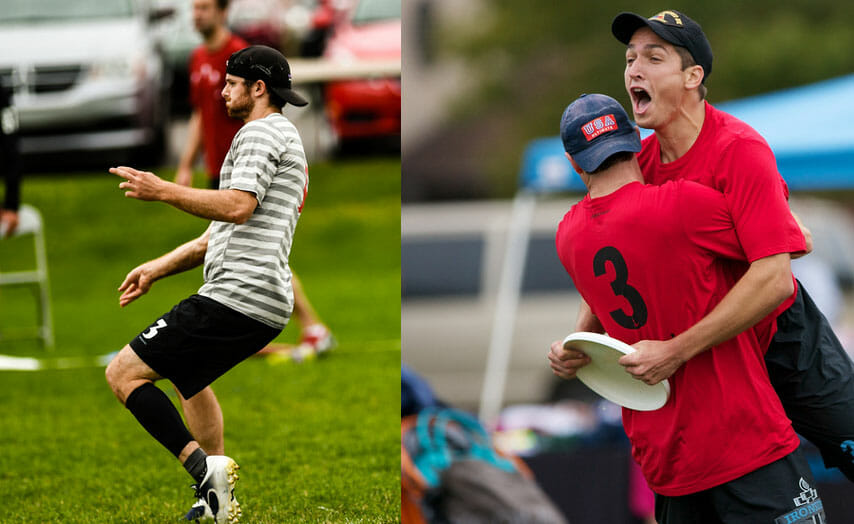 After four years of almost no roster turnover, 2014 National runner-up Boston Ironside is finally seeing some churn.
Two of Ironside's captains and stalwart players — George Stubbs and Russell Wallack — will not be returning to the Boat in 2015. It may well mark the end of an era for the Boston team.
"I'm at a little bit of a life-transition point at the moment," Stubbs told Ultiworld. "My girlfriend Emma and I are leaving our jobs in Mid-march and then heading out to hike the Pacific Crest Trail from early April to August. That's something we've always wanted to do, and it will also be a welcome mental and physical break from ultimate for the time being. This last season was my 10th club nationals in a row, which certainly takes a toll especially starting so young."
Wallack also mentioned lifestyle changes as a major factor in his decision. "After 4 awesome years with the boat, I am choosing to prioritize my time on other endeavors," he said. "I am in a grad program in western Massachusetts right now, and it will be keeping me busy until July. After I wrap up here, I will likely be starting my own business, and I am choosing to focus on that as well as spending more time with my family and friends."
As for Ironside, it is no doubt disappointing to lost two key players. "Russell and George were rocks for the team in every sense," said coach Josh McCarthy.
But these transitions are commonplace, even if Boston has been afforded the luxury of little turnover since 2010. The captainship passes to Alex Simmons and Danny Clark in 2015, and McCarthy is excited about the future.
When asked if he was worried that the team's window to win a title has passed, he was succinct:
"Nope."