The AUDL Western Division is poised to be the most competitive pro division ever in 2015.

Disclosure: The author is a player for the San Francisco Flamethrowers.
The AUDL season may not start until the 11th, but even before any of the league's 25 squads take the field, one thing is for sure in 2015: the West is going to be an all-out dogfight.
Even with the defending champion San Jose Spiders looking perhaps even more talented than they did last year, it's nearly impossible to predict how the league's toughest division will shake down this season.
All six of the squads are chock full of talent, experience, and grit. Four are in the top eight of the AUDL's preseason power rankings, with the final two rounding out the top 13. No combination of the division's final standings could really be all that surprising — barring the highly unlikely event that the Spiders finish last.
The chief implication to be taken from this knowledge is the exciting fact that every single game could go either way, and thus, every single game will truly matter.
Since only three teams — the Spiders, Flamethrowers, and Riptide — bare any resemblance to their previous incarnation, any in-depth look at statistics or match-ups becomes somewhat futile. As a result, all that's left to go on at this point are the roster releases, which do not disappoint.
Here's a look at the six teams gunning for the three playoff spots and sole bid to Championship Weekend in August: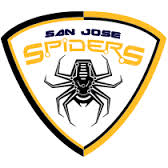 San Jose Spiders
Returning: Beau Kittredge (Revolver), Simon Higgins (Revolver), Marcelo Sanchez (Revolver), Greg Cohen (Revolver), Kevin Smith (Mischief), Scott Roeder (Polar Bears)
Adding: Cassidy Rasmussen (Revolver), Russell Wynne (Revolver), Christian Johnson (Ring of Fire), Justin Norden (U-23), Sean Ham (Mischief), Tyler Grant (Mischief)
Lost: Ashlin Joye (Revolver), Kurt Gibson (Johnny Bravo), Eli Kerns (Revolver), Mark Elbogen (Condors), Tim Gilligan (Revolver), Tyler Bacon (Condors)
The defending AUDL champions may come into this season with a vastly different roster, but judging by the additions they made to their 2015 lineup the San Jose Spiders look to be in great shape to defend their title.
Only 11 players from last season's championship run will return this year and some of the losses are pretty hefty, notably All-AUDL handler Ashlin Joye, the nearly unguardable Kurt Gibson, and the Santa Barbara contingent of Mark Elbogen, Tyler Bacon, Jeff Silverman, and Michael Kiyoi. Who the Spiders brought in, however, should more than make up for these subtractions.
Star handler Cassidy Rasmussen, defensive stalwart Russell Wynne, and the speedy Christian Johnson are among some of the bigger names. But tireless cutters like Sean Ham, Tyler Grant, and Jordan Marcy; crafty handlers like Justin Norden and Chuck Cao; and defensive workhorses like Matt Crawford, Seth Reinhardt, and Lucas Dillow are anything but faceless role players. Even young players like the purely athletic Ethan Falat should provide some highlight fireworks if nothing else.
When one considers returners include downfield monsters like Beau Kittredge, Simon Higgins, Marcelo Sanchez, and Greg Cohen, there should be little doubt that the Spiders will once again be one of, if not the, most powerful offensive squads in the country.
The main question will most likely be whether that will be enough this year. There are no Raptors or Lions to provide easy victories this season, as every team in the West will be a contender to win any match.
Even the most talented offenses will slip up now and then, and San Jose will need to convert a high percentage of their break opportunities to reclaim the top spot in the division.

San Francisco Flamethrowers
Returning: Lucas Dallmann (Revolver), Eli Janin (Blackbird), Taylor Lahey (Revolver), Nick Slovan (Blackbird), Brandon Fein (Boost FC), Sam Chatterton-Kirchmeier (Chain Lightning)
Adding: Eli Kerns (Revolver), Jordan Jeffery (Revolver), Henry Konker (Johnny Bravo), Aaron Richards (Wolverines), Barrs Lang (Blackbird), Federico Chialvo (Spiders)
Lost: Cassidy Rasmussen (Revolver), Ryo Kawaoka (Revolver), Sam Kanner (Revolver), Zane Rankin, Zack Travis (Revolver), Jake Coleman (American BBQ)
As the only team that managed to beat the Spiders last year, the Flamethrowers will surely come into 2015 looking to improve upon that success, albeit with a very different look. Of the 11 players on last year's roster who had been on Revolver's roster within the past two seasons, only two will return. San Francisco will be adding two other Revolver weapons, however, in Eli Kerns and Jordan Jeffery.
The loss of centerpiece and All-AUDL handler Cassidy Rasmussen will be a tough void to fill, but the handling duo of Lucas Dallmann and Eli Janin is still one of the best in the league. Moreover, the Flamethrowers' offseason additions look to be in the spirit of forming a well-rounded team.
Defensive players like Henry Konker and Barrs Lang, squirrelly handlers like Casey Ikeda and Federico Chialvo, and tough cutters like Aaron Richards and Patrick Lahey should do well toward this goal.
Though they failed to qualify for Championship Weekend last year, the Flamethrowers were likely good enough to best most teams in the league, if only they didn't have to face off against the Spiders in the play-in game.
With a larger and stronger across the board West this season, however, San Francisco will have to fight for every win. Though given the Bay Area's history for putting together exceptional squads, the Flamethrowers look to be a strong contender for securing one of the few playoff spots in the division.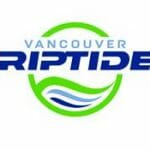 Vancouver Riptide
Returning: Derek Fenton, Darren Wu, Edward Guo, Ryan Lee, Richie Tam, Kevin Lore
Adding: Gagan Chatha (Furious George), Kevin Underhill (Furious George), Myles Sinclair (Furious George), Tim Tsang (Royal), John Norris (Furious George), Alex Davis (Furious George)
Lost: William Vu, Tim Lavis, Mads Gottlieb, Taylor Nadon, Graham Landon, Francisco Mogollon
Going into last season, most onlookers didn't expect much from the Riptide. They had almost no Furious George players and a large portion of their roster was filled with young, untested players. It turned out, however, that this lack of expectations left Vancouver free to play unhindered, taking risky shots and just playing overall carefree ultimate that almost landed them big wins over San Francisco and San Jose.
This year, they look much more dangerous. Thanks to a partnership with USAU club Furious George, the Riptide will bring in some big names from the region, like crafty handlers Kevin Underhill and John Norris and longtime veterans Alex Davis and Myles Sinclair. Vancouver will also be welcoming Gagan Chatha, who, along with last year's spark plug Darren Wu, will surely provide a wealth of eye-popping athletic plays all season.
When coupled with the return of dominant handlers Derek Fenton and Edward Guo, and the addition of Tim Tsang who made All-Division with the Montréal Royal last year, the Riptide seem poised for a breakout year.
Perhaps the chief concern will be how the injection of veteran leadership will affect Vancouver's loose and freewheeling style of play. Adding a core of players who know how to win at the highest levels of club might slow down the Riptide offense and lean it more toward a possession game. This sounds great in theory, but might diminish perhaps the most lethal aspect of the Riptide last season: their unpredictability and willingness to attack any open look. That style of play kept defenses honest and opened up more avenues for the Vancouver cutters.
But given how close Vancouver came to the postseason last year and how much more motivated that must make them this year, the Riptide will no doubt be working to remedy any potential conflicts of playing style from the get-go, freeing them up to focus on breaking through to the playoffs.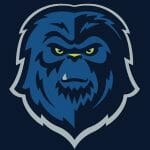 Seattle Cascades
Returning: N/A
Adding: Danny Karlinsky (Sockeye), Matt Rehder (Sockeye), Joe Sefton (Sockeye), Reid Koss (Sockeye), Phil Murray (Sockeye), Zane Rankin (Flamethrowers)
Lost: N/A
Though the Raptors competed in the West last year, considering the new ownership in the Titcomb family and the complete roster overhaul, it's pretty safe to say that Seattle is an entirely new team this season, and one that looks to be in a good position to nab one of the three initial playoff spots in the West.
The main reason for this is quite clear upon even a passing glance at their roster. Unlike with the Raptors, who were mostly relegated to attracting the second or third tier of talent in the city, the Cascades formed a partnership with Seattle Sockeye and consequently locked down a good deal of their players, including top end playmakers like Danny Karlinsky, Matt Rehder, Joe Sefton, and Reid Koss.
Moreover, not only have a great deal of the Sockeye contingent played together on that elite club team, but many of them also played with the Rainmakers of the MLU in 2013. This means that they not only have years of chemistry at the club level, but also have precedence in the pro game, reducing the learning curve.
The Cascades have also brought in some up-and-coming young ballers like Zane Rankin and Jonny Stacey of the Washington Sundodgers, further rounding out their solid core of veterans.
Seattle also has something of an advantage in that the two teams they play the most, Vancouver and Los Angeles, are potentially more favorable than facing off against the more experienced San Jose and San Francisco or the top-heavy Growlers. While it may be a bit premature to say who's better than whom at this point, considering that the Seattle scene has confidently had Vancouver and Southern California's number since the heyday of Furious George and Condors more than a decade ago, betting on the Cascades to come out on top in the majoirty of those matches doesn't seem too risky.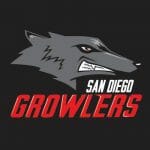 San Diego Growlers
Returning: N/A
Adding: Jimmy Mickle (Johnny Bravo), Kurt Gibson (Johnny Bravo), Nick Lance (Johnny Bravo), Josh Ackley (Johnny Bravo), Dom Leggio (Streetgang), Nate Bridges (Sprawl)
Lost: N/A
When it was first announced that San Diego would be starting a franchise for the 2015 season, some were understandably skeptical of how the sunny SoCal city would fair against ultimate hubs like Seattle and the Bay Area. Although the club team Streetgang has earned their fair share of trips to Nationals, they've never quite broken through to that truly elite status.
Streetgang did little to abate this skepticism with their seventh place (out of eight) finish at Southwest Regionals in 2014, where they failed to qualify for the Select Flight.
Then it was announced that the Growlers had signed Johnny Bravo superstars Jimmy Mickle, Kurt Gibson, Nick Lance, and Josh Ackley. San Diego instantly became one of the most buzzed-about squads and an ostensible title contender.
Now that the shock has settled down, however, it's tough to say whether the Denver contingent will be enough to carry them through a whole season. Versatile handlers like Dom Leggio, Nate Bridges, and Cody Kirkland and hard-nose cutters like Jesse Cohen, Trevor Purdy, and Matt Parisi should round out the offense well.
Defense might be another story, though. Lance will likely anchor the D line, and he'll get some solid help from strong defenders like Travis Dunn and Josh Nickerson. But with much of the Growlers firepower likely relegated to the O line, San Diego might encounter some trouble converting their break opportunities on a regular basis.
Also a concern will be the games where the Growlers can't fly out all of their Bravo studs and will then have to rely even further on the strength of their San Diego components to best opponents, which could prove to be quite difficult and end up costing them dearly in a division where every game matters.
But the Growlers should only improve as the season progresses and will definitely have a shot at the postseason. With only 14 games in the regular season, however, San Diego will need to develop chemistry early to make sure they lock up enough wins to stay in the race when things start to get tight in June and July.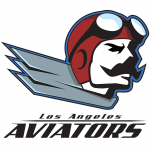 Los Angeles Aviators
Returning: N/A
Adding: Mark Elbogen (Condors), Tyler Bacon (Condors), Husayn Carnegie (Condors), Eric Lissner (Renegade), Bryan Nguyen (Condors), Steven Chang (Spiders)
Lost: N/A
Though they were one of the many expansion teams to be added to the AUDL this season, the Aviators initiated their recruitment process last year, starting open tryouts before 2015 even began. The Los Angeles area has yearned for more opportunities to break onto the national scene for a while now, and the Aviators' marketing and social media teams have been capitalizing on this since the word came down that they'd be joining the West this season.
Which is all to say that the Aviators are going to be hungry to compete for a title in 2015. Luckily for them, they have a strong enough roster to do so.
Poaching the entire Santa Barbara contingent from the Spiders, Los Angeles will welcome Mark Elbogen, Tyler Bacon, Jeff Silverman, and Michael Kiyoi, all of which were instrumental in San Jose's championship run. Though Kiyoi will not be playing due to injury, he will help lead the team through the toughest division in the league.
Also joining the Aviators will be most of the area's top talent. Eric Lissner is perhaps the best all-around player in the region and never stops working. Husayn Carnegie and Bryan Nguyen are both freak athletes capable of skying packs of defenders with one bound. Handlers Dan Oettinger and Steven Chang have the break throws and hucks to hit any spot on the field. Cutters like Hunter Corbett, Simon Evans, and Andrew Pebley will provide plenty of options downfield.
The primary obstacle standing in the Aviators way will be history. Despite the wealth of talent and experience that has come through the Los Angeles area over the years, rarely has that talent pool coalesced into a dominant force at the elite level. Though teams like 7 Figures and a few flashes with Monster and Strike-Slip have managed to qualify for the Club Championships, Los Angeles hasn't really ever figured out how to actualize full potential and assert a strong identity when contended with the country's best opponents.
Taking into account the consolidation of the region's skill base into one team and how focused the leadership is on making the Aviators a name to be respected, this might be Los Angeles' best opportunity to finally stake their claim as one of nation's premier ultimate hubs.
Outlook
As mentioned above, no matter how you outline or defend it, trying to guess an eventual hierarchy among this crop of teams mostly comes down to guesswork.
The Spiders and Cascades appear to have an advantage in terms of overall experience and success at the highest levels, and thus seem like the safest bets to finish in the top three (or at least avoid the bottom two). But even with all their star power and history they don't quite have enough to guarantee an unfailing postseason berth, let alone the top spot and bid to Championship Weekend.
Both the Growlers and Aviators come off a bit top-heavy and will likely run into some trouble when they don't have all of their best contributors present, or when those top contributors experience an off-day. But the pro game favors peak over depth, since teams never have to play more than one game in a day or two in a weekend.
That leaves the Flamethrowers and Riptide in a curious position, albeit of a different kind. Both squads have a more even roster than San Diego and Los Angeles, yet still have plenty of playmakers to contend with the top ends of any other team. If they can manage to stay level throughout the season and capitalize on some of the probable lulls of the SoCal teams, then they could both find themselves fighting for that third playoff spot.
When the end of July rolls around and the regular season comes to a close, regardless of how stacked each of these squads is, three of them aren't going to make it to the postseason and five of them aren't going to make it out of the division. The knowledge that any of them would have a much better chance of doing so in one of the other three divisions will likely not provide much reassurance.
Fortunately, the excitement comes in the form of watching it all unfold.
Correction: An earlier version of this article said that the San Diego club team Streetgang lost to the Sundowners at Regionals. That was incorrect.