Amherst is the heavy favorite; can Watchung Hills or Pennsbury surprise them?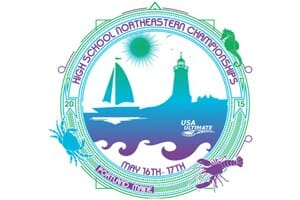 Amherst Regional High School comes into this tournament as the heavy favorite to win Northeasterns for a second straight year. The field is as strong as ever this year with multiple challenging teams having loads of club experience from last summer. The quiet shores of Portland will be red-hot this weekend with competition in every game.
Defending The Crown

The Amherst Invite champions should be the heavy favorite this year to win again, but complacency will be the teams biggest enemy. Every team this year will be gunning for them and avoiding simply resting on their laurels will be tough. The talent on the team should be able to propel them to victory, however. Captains Jacqueline Mathers and Nina Wolff Landau, along with Shira Yeskel-Melnick and Josephine Coppinger, fuel an offense that thrives on well timed isolation cuts and their wonderful side stack. On defense, Lily Gould and a well disciplined man defense will attempt to hold back the high powered offenses present in Portland.
Coming In Hot

Pennsbury High School doesn't have too much experience against high schools this season, but they've done one better, competing at Garden State VI against a number of college teams. Pennsbury has beaten Connecticut B, Villanova twice, and Dickinson College. Pennsbury will have a difficult time winning their pool against a Watchung Hills team that was second at Amherst Invite, but their experience playing a higher level of competition should be beneficial for them this weekend.
A Relative Unknown

Not much is known about the Pioneer Valley School's team this year but the team's high seeding and YCC talent in Olivia Lederman suggests a team that can compete with the best the region has to offer.
Swimming in Talent

Watchung Hills is DEEP at the top of their roster — nearly a full line of their team played for DEVYL this year in the YCC club championships. That team did more than just gain experience finishing 5th in the country last year. They have a ton of experience playing together and they showed they had top flight talent when the chips were down. Their complete erasing of a five point deficit against Amherst in the Amherst Invite final shows they have the ability to hang with the elite teams in the region. Whether or not they have enough bench depth will be a concern after seeing them wear down in the Amherst final. If they can avoid falling behind early, they should put themselves in position to make it to the finals of this tournament as well.
A Good Situation

Lexington High School is in a very favorable spot seeding-wise. If they finish to seed, in a pool they should be favored to do so in, they will essentially get a free game to scout Amherst Regional School before then facing them again in the semifinals. The only thing standing between that game and them, however, is a quarters match with Amherst JV, a game they should win. Lexington has some trouble getting it done against top regional competition, losing to Watchung Hills 10-8 at Amherst Invite, but with some help from the schedule they definitely have a shot to win this tournament.
Best of the Rest
One team the seeding does not help is Columbia High School Sparkle Motion. Unless they can get around a deceptively talented Amherst JV team they find themselves playing an extra game in the crossover round against a higher seed opponent and then facing Amherst Regional Varsity in the first round. Margaret Hart and Carolina Passalacqua definitely have a chance to take second in this pool, if they rely on their top talent and get valuable contributions from their depth.
Stuyvesant Sticky Fingers has their work cut out for them. The seeding of several teams from Maine are just begging for upsets, but Stuy will need to work through these things to make it into bracket play. Jamie Hong, Hennessy Tsang, and Helen Li are still the players to watch but don't be surprised if Lian Wong is able to get favorable looks downfield with her height.
Both Greeley High School and Falmouth split a talented RipTide team that lost to reigning Youth Club champs DiscNW by one point, and that should make them both dangerous lower seeds. Falmouth High, in particular, should like the spot they find themselves in and would not be a big shock to make quarters on Sunday.