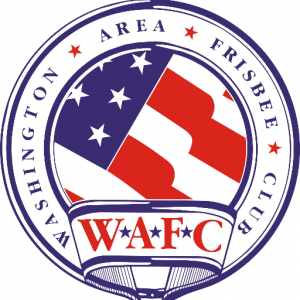 The Washington Area Frisbee Club (WAFC) is a 2,800 member organization dedicated to promoting flying disc sports in the Washington DC metro area. WAFC sponsors local ultimate leagues that include divisions for players of all levels, from beginner to national-caliber.
WAFC has been a volunteer run organization since its formation in the 1970s. WAFC seeks a full-time professional to help manage their volunteers, carry out their recent strategic plan and ensure sustainable finances and business practices.
Reporting to WAFC's president and board of directors, the executive director will be responsible for:
● Implementing WAFC's Strategic Plan
● Managing community volunteers
● Running multiple leagues including but not limited to managing registration, scheduling, volunteers, jersey distribution, etc.
● Establishing, managing, and retaining business relationships including but not limited to USA Ultimate (USAU), merchandise vendors, fields, business partners and sponsors.
● Developing and retaining a business continuity plan involving standard operating procedures.
● Working with the board of directors and community volunteers to ensure transition of designated volunteer operations to the Executive Director
● Organizing member social events
● Managing the website and member database
● Identifying, developing and establishing best practices for the organization and the community including but not limited to financial oversight, reporting, commissioning and captain guidelines, etc.
● Safeguarding WAFC's 501(c)3 status. Attains tax exemption in state of headquarters
● Exploring alternative funding opportunities and membership structure in order to ensure organization sustainability and member satisfaction
● Working with WAFC's Board of Directors to nurture the vision of WAFC's future.
Qualified Applicants 
– Four-year bachelor's degree
– At least 2 years of professional experience
– Must be self-motivated and have strong interpersonal skills
– Must be eager to learn about the community and organization
– Ability to handle multiple tasks, projects and priorities
– Must be flexible, nimble and open-minded and possess a positive attitude
– Keen information-gathering and decision-making skills
– Excellent verbal and written communication skills
– Ultimate Frisbee experience is a plus
– Association experience is a plus but not essential
Local travel is required.
Salary
Salary is competitive and negotiable. A stipend will be offered for benefits.
To Apply
To apply please submit your resume, cover letter and salary requirements to [email protected]