They say it's hard to beat the same team twice. The underdogs will hope so in the semis.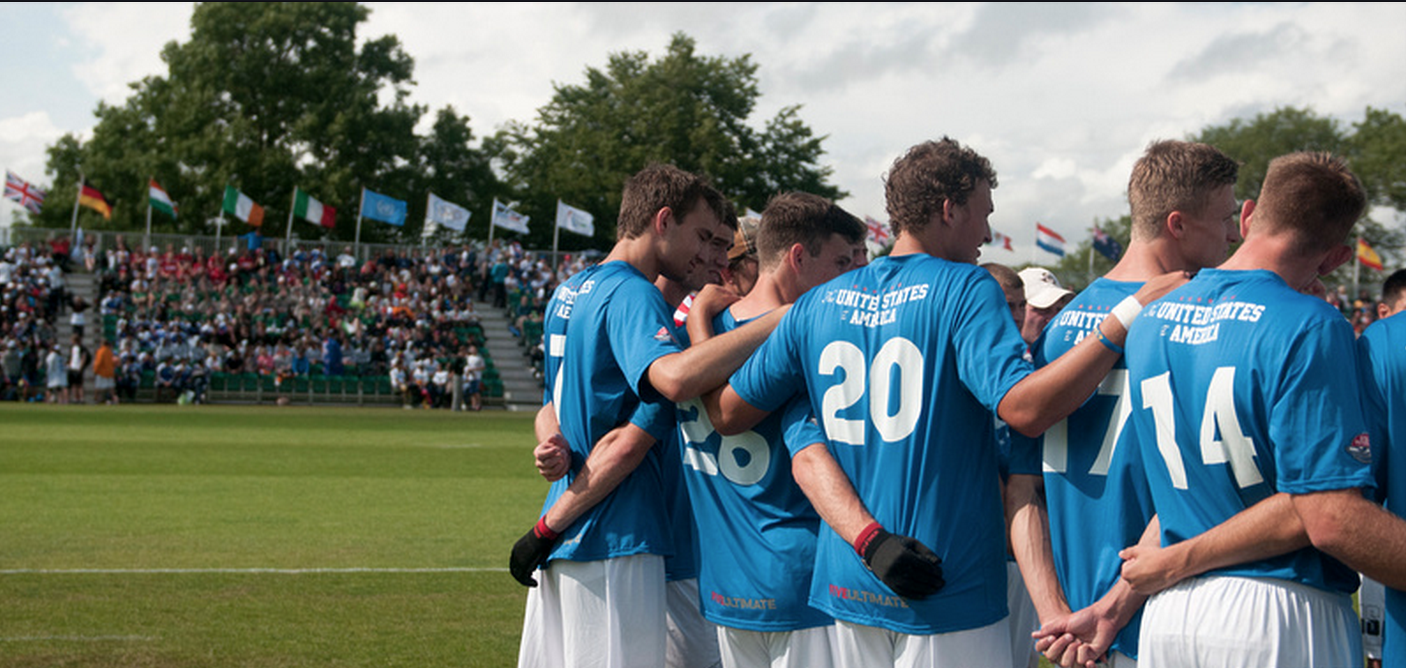 The semifinals are all set for Friday. Let's run down the matchups, all of which are set between teams that have already faced off once before on the weekend.
Open Division
The Open Division sees three familiar foes, and something of a newcomer, in this year's semifinalists.
Canada and Japan were both expected to do well and reach this game. With Canada finally getting their first real contest today, they'll look to avoid the upset. Earlier in the week, Ultiworld caught up with Canada coach Patrick Mooney after their first game against Japan. "The Japanese defense is always puzzling," said Mooney. "It's something new that we don't always see."
The Japanese play true team defense. At some points, no man is covering the same person for more than two or three throws. Their constant switching makes it a bit tricky for Canada to get into the flow they need to be successful. "They put us in a position where we had to make some tough decisions," said Mooney. "They have a great team. They're always super hard to stop." Canada won their first meeting with Japan 15-12. They will again be the favorites, but the adjustments by the respective coaching staffs will be critical to the outcome of this contest.
The other semifinal also matches up two opponents that have met once already. In Sunday's tournament opener, the USA bested the hosts Great Britain 14-10. It's fair to say that both teams have evolved since then. USA coach Bob Krier called that game an "anomaly" in reference to both squads. After his thrilling quarterfinal, Great Britain's Ed Hammond felt confident about their chances. But what he really wants is a better start. "We went 5-0 down on Sunday, and after that we won 10-9," said Hammond. "We want to bring intensity from the start. Bring belief."
Hammond went on to talk about playing in the opener, and the effect that had on the squad. It's clear now that Great Britain has turned the hometown pressure into a hometown advantage. They'll need all the fans in the stands behind them to pull of the big upset on Friday.
Mixed Division
The USA will take on Germany in a rematch of an earlier game. The US took that round 17-8, so Germany will have to make significant adjustments to compete this time around. Expect the Germans to use the height of Klein, who in all likelihood will match up with Nathan White at least once. While Germany does have a statistical superstar in Jonas Beck (10 assists, 26 goals), the whole team will have to step up to give the so-far unchallenged Americans a run for their money.
Canada and Australia face off for the second time, this time with the chips in the middle.
Canada bested Australia earlier this week in a 17-9 contest that never seemed close. The Aussies could get lucky with Canada looking ahead to their finals matchup and overlooking this game, but it's unlikely. Despite their loss to the USA today, the Canadians are focused and up for the challenge of snatching away a medal from the States. For the Aussies to win, they'll have to get big plays out of captain Tim Copland. "We have a lot of experience in our coaching staff," said Copland after their big win over Japan earlier this week. "They may look young, but they've got a lot of Worlds experience."
The Aussies boast a lot of experience, and they'll need it. The Canada mixed team has only been challenged by the USA and Japan so far, but Australia just might have another trick up their sleeve. However it ends, there will be Vegemite.
Women's Division
Australia will look to continue their journey against the powerhouse USA squad. US coach Mike Whitaker noted that Australia might have been one of their toughest contests up to this point. The Aussies began their first game against the US with zero turns in their first five offensive points. "We feel like we rattled them a little," said Australian coach Steven Wright. "We pushed them through the whole game." Wright called the 17-11 loss a good sign for his squad, and he hopes that the extra motivation can buy them six points against a very talented squad.
The USA women have been a force all week. Their +75 goal differential is 22 points better than Canada's +53. Shira Stern has an incredible 25 goals, while Jaclyn Verzuh boasts 23 combined goals and assists. We have yet to see what happens when those two players have been nullified. Needless to say it won't be an easy task.
In the other semi, Canada will take on Japan, who played the Canadians close in a 14-12 loss. After that game, Mira Donaldson said that that was the first time her team was forced to work as one unit. "It was nice to see how we came together," said Donaldson. "Their zone is all over the place."
Like their male counterparts, the Japanese women run unconventional sets on both offense and defense. Offensively, their spread horizontal works for them all the way to the end zone, whereas most teams break from it sometime past midfield. They'll also utilize space and trust throws, and their high energy levels as a unit. Consistent sideline chatter is a staple in the Japanese game, and it could prove to be enough to stifle the Canadian offense.