Lou Burruss discusses ultimate coaching and leadership as it relates to mainstream sports.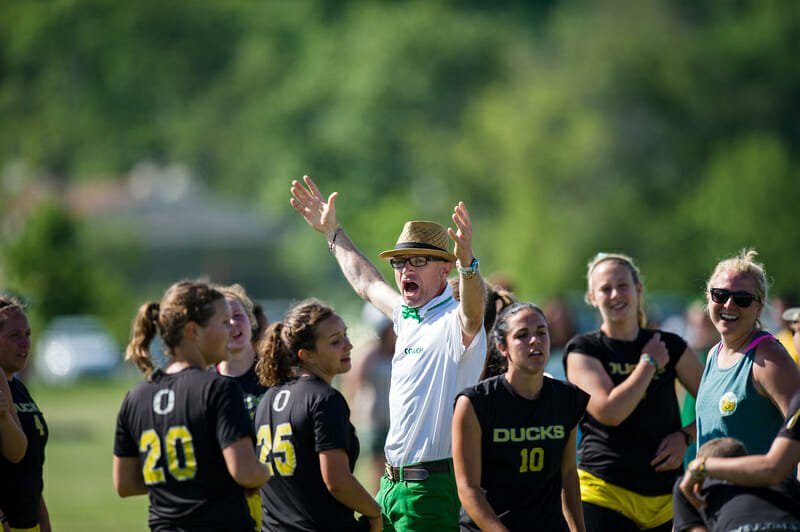 Accomplished player and just-retired Oregon coach Lou Burruss joined a popular NBA podcast to discuss theories of coaching and how they might apply in mainstream sports like the NBA. The conversation lasted for over an hour, touching on substitution patterns, teaching leadership, handling teammates with off-field problems, and lessons from Burruss's coaching career.
Here is Burruss discussing why he prefers to have players, instead of coaches, call lines in Ultimate — a topic that alluded to an internal feud on the Cleveland Cavaliers between LeBron James and coach Dave Blatt:
In another segment, Burruss talked about how winning teams focus on doing "hard hard work," which is often different from player to player:
"Make or Miss" is hosted by former Carleton CUT and Sub Zero player Seth Partnow (now retired from ultimate), who is a writer for the Washington Post and editor at Nylon Calculus, a website dedicated to NBA statistics and new analytics. His podcasts aren't always constrained to numbers, though, and Burruss opened up about handling off-field issues towards the end of the podcast:
The entire podcast is available on iTunes, or directly downloadable online.