Improving our athlete development model should be about more than just increasing players' skills.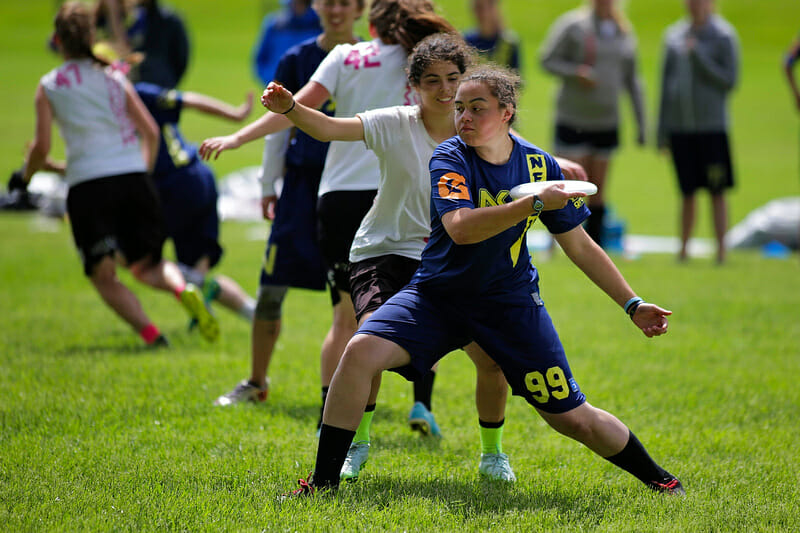 My last article discussed the concept of Long-Term Athlete Development (LTAD). Most sports' LTADs focus on the development that a single athlete takes through their career, ensuring that it is the optimal path to both retain the athlete and develop their skills as well as ensure that the sport is contributing to their mental, cognitive, and emotional development.
But, in focusing on the athlete's path, it is easy to lose sight of the path of the sport and how it contributes to the larger community. We can become so focused on the best interest of the player—particularly as it relates to how that player develops the best skills—that we fail to use the systems and structures that we are creating to improve gender equity and socio-economic accessibility.
It's easy to understand why: while it is relatively easy for us to measure, assess, and provide guidelines in terms of player performance, it is much harder to measure community development as it relates to player's mental, cognitive, and emotional development.
As USA Ultimate begins their work on the organization's LTAD, they should approach the work with a wider view and work toward recommendations that help the sport in these two key areas.
Gender Equity
As a starting point to understanding the challenge we have in gender equity in the sport of ultimate in the US, particularly at the youth level, consider the fact that USAU lists 558 High School boys' teams in their team database and only 181 girls' teams. Meanwhile, the U-19 girls' Division and women's Divisions are the only two divisions that the US has not historically dominated in international play.
Seattle, where gender equity is very strong, provides a contrast to the rest of the US youth development.
While five different communities have won the U-19 boys title at YCC since its inception, Seattle (DiscNW) has won all eleven U-19 girls titles, having not lost a game during that time.
Over the past two U-19 National Team cycles (2012 and 2014), 50 percent of the players on the U-19 girls team have been from Seattle.
The strength of Seattle's girls scene provides not only a contrast to the the anemic development of girls ultimate nationally but also a model for other communities.
One unique aspect of Seattle's youth scene development was the focus on co-ed play for a significant period during the early stages of its development. While most of the country played Open during the nineties and early 2000's (which most often simply meant boys), Seattle's high school play was dominated by mixed leagues and events, capped by Spring Reign.
In more recent years, high school play has moved increasingly single gender while co-ed play still is the dominant form of play for the elementary and middle-school athletes, when most players are being introduced to the sport.
Mandating co-ed play at young ages helps not only to recruit girls into the sport but to recruit boys to be invested in both the participation and development of girls. For prepubescent athletes, the size and speed differences between the genders is not significant, allowing for an ease of play in the mixed setting at those ages. And, given the competition for girls to participate in HS sports, introducing the sport to them early helps ensure participation in high school and beyond.
When developing their LTAD, USA Ultimate should look closely at creating recommendations and/or mandates for co-ed play at the youth levels that encourage gender equitable development.
Socio-Economic Accessibility
One of the oft-touted benefits of ultimate is how cheap the sport is to play. But, as all of us know, once you reach higher levels of competition, the sport becomes significantly more expensive as the travel expenses, which are footed by the athlete's themselves, dwarf all other costs. It's important to acknowledge that growth of the sport itself will ease much of this issue. As more teams exist and teams can compete at higher and higher levels locally, athletes can move farther down the development pipeline before significant travel expenses are required.
That said, there are significant barriers that already exist. For youth, some of them are at the highest end. Competing at the Youth Club Championships requires a plane flight for many athletes as well as three days of hotel, while simply trying out for a U-19 national team requires a plane flight and a significant fee. But some of those barriers start even earlier. While for most of us currently playing the sport, the league fee or a tournament entry fee is inconsequential, there is a whole segment of our potential playing population that can't even step on the field because of the burden of those fees.
DiscNW, Seattle's local organizing body, spends upwards of $40,000/year to help make the sport more accessible. This includes waived event fees, stipends for coaches at low-income schools, and scholarships for players to attend the Youth Club Championships. Beyond DiscNW, individuals and groups in the Seattle area like Age UP and the new Seven Hills Ultimate Club work to provide programming that is hyper-local to further reduce travel barriers. These efforts have made the sport of ultimate more accessible, given more new players opportunities to participate in the sport, and made the community stronger for everyone.
Addressing socio-economic accessibility in an LTAD is difficult to say the least. I certainly don't have any immediate answers. But I do believe the LTAD should explore recommendations such as (a) providing local playing opportunities, (b) providing free and reduced-cost playing opportunities, (c) recommending against travel events before the age of 14, and (d), at higher levels of youth play, setting aside money for scholarships that allow players to travel.
Most sport's LTADs don't choose to address issues like gender equity and socio-economic accessibility. Their scope is narrow and player-focused. USA Ultimate has an opportunity to do more—to look at the bigger picture about how do we develop a community that develops players. If USA Ultimate can say "between the ages of 8 and 12 the sport should be played 4v4 with a 145 gram disc" it can certainly also say "between the ages of 8 and 12 the sport should be played mixed gender and efforts should be made to make it financially accessible to all."