Smart move by the MLU?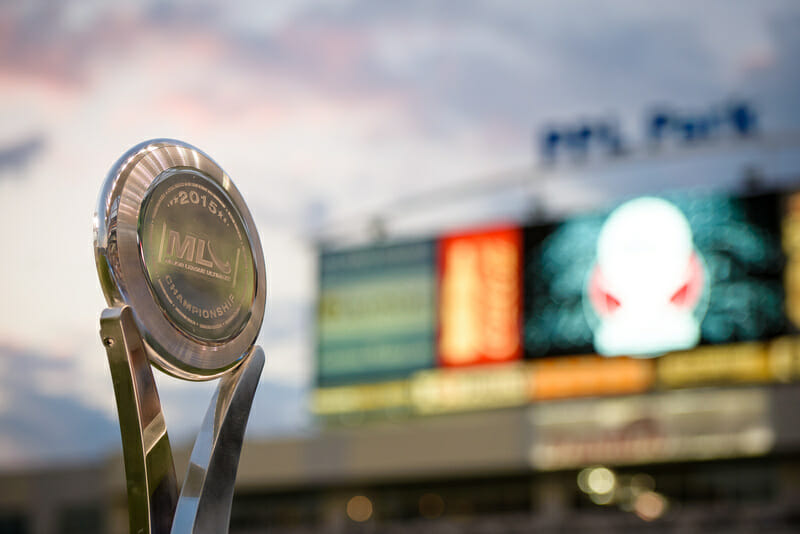 Major League Ultimate has announced that select teams will play cross-conference games in the 2016 regular season. This is the first time since the AUDL's post-2012 restructure that either the MLU or AUDL will feature regular season games between teams in different conferences or divisions.
"Cross-divisional games are one of those things that we've been wanting to do for a while, from the beginning of the MLU, really." said MLU VP of Operations David Kucherlapati in a statement. "It's been a bit of a pipedream for some time, and after a lot of work from our team we've finally been able to realize it."
In the upcoming season, the New York Rumble will head west to take on the San Francisco Dogfish and the Portland Stags will head east to face the Boston Whitecaps. Portland (9-1) and Boston (7-3) were the top finishers in their respective divisions last year, although Portland fell to Seattle in the Western Conference Championship game. San Francisco (3-7) and New York (2-8) finished last. No Western Conference team has defeated an Eastern Conference foe, as the West has come up short in all three MLU Championship games.
Reports suggest that the 2017 season will feature cross-conference competition between the other four teams that are not involved this season.
The regular season schedule has not yet been announced, but teams will continue to play a 10 game regular season. The league says that the out-of-conference games will still count towards qualification for the postseason, but that the tiebreak rules will likely be adjusted to emphasize in-conference results.
"At the end of the 2016 season, our hope is to see success in these games and then to build upon that success for the years to come," said Kucherlapati. "Ideally, we'd like to see more games between the divisions and give each of our teams an opportunity to face each other on the field. In the future, I hope we'll see just that."