Major moves for the Pittsburgh Thunderbirds!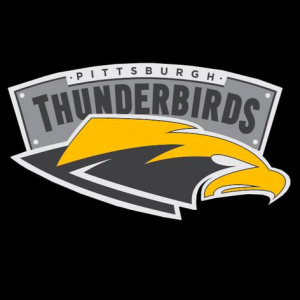 James Highsmith and Mitch Cihon have signed contracts with the Pittsburgh Thunderbirds and Johnny Bansfield and Mike Ogren have made verbal commitments to the team in a blockbuster move in the AUDL Midwest Division, multiple sources confirmed to Ultiworld. UPDATE 12/18: All four players have now signed contracts for the 2016 season.
With reports that Xavier Maxstadt and some others are also considering joining the team, the Thunderbirds become the first team out of the Midwest to make major player transactions in the 2015 offseason.
Bansfield and Highsmith were college stars out of the small program at Eastern Michigan before bursting on to the club scene last year with Michigan High Five. Cihon was a star in his own right at Ohio University and on the NexGen Tour, and joined his new Thunderbird teammates on High Five after the team merged with Columbus Madcow last season.
Both Bansfield and Highsmith played for the AUDL's Detroit Mechanix in 2013, but did not rejoin the team in the following seasons. Cihon played for the now-defunct Columbus Cranes in its only season in 2012.
"High Five will remain the priority when it comes to the club season but this should be a great opportunity to get some reps in with a new group of players as well as a few High Five teammates," said Cihon. "Experience playing in a different system is always valuable and this should be no different. What the Pittsburgh ultimate community has been able to do over the past few years is incredible and I'm looking forward to trying to bring another ultimate championship to Pittsburgh."
Highsmith also said that High Five remained priority number one. "The opportunity will give us the chance to potentially bring back a wealth of knowledge to Michigan/Ohio and High Five, from one of the best cities and programs in ultimate," he said.
Mike Ogren, a recent UCF graduate, played for Austin Doublewide last club season but has since relocated to Michigan. If he signs with the Thunderbirds after this weekend's invite-only tryouts, it will mark his first time playing in the AUDL.
The Thunderbirds made the playoffs in their first season as a team. They defeated the Chicago Wildfire in overtime in the first round, 24-23, but fell later that same day to the Madison Radicals in the Midwest Division Final, 21-24, and did not advance to the AUDL Championship Weekend.
"I've coached against them in college (other than James who didn't play in our Steel City matchup) and they were all huge matchup issues," said Thunderbirds coach David Hogan, who has been a long time assistant coach for the University of Pittsburgh. "Johnny was the best player on the field when Pitt played EMU. We couldn't contain Ogren his last year at UCF in 2014 Nationals. And Mitch played one of the best games against Tyler [Degirolamo] I've seen at 2013 Ohio Valley Regionals. Each one of these players necessitates that an opponent change their game plan to deal with them, and getting just one of them would have been a big deal. But we're getting four."
With most of last year's core returning and an influx of out-of-town talent, the Thunderbirds hope to make the leap to the top of the Midwest.
Requests for comment were unreturned by press time. We will update with the latest as more information becomes available.
UPDATE: The post has been updated with a quote from Thunderbirds coach David Hogan, Mitch Cihon, and James Highsmith.