The AUDL will be back on ESPN3 this season.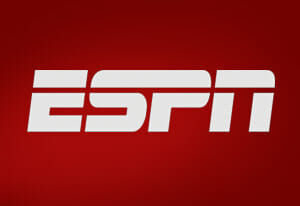 The American Ultimate Disc League will again offer an ESPN3 Game of the Week during the 2016 season, which will extend into the playoffs and feature two divisional games, both semifinals, and the Championship game live.
ESPN opted to bring the AUDL's games back to ESPN3 and the league agreed to continue broadcasting on the online network.
"We're happy to be aligned with one of the best sports media brands in the world," said AUDL board member and Madison Radicals owner Tim DeByl. "They exercised their option to bring us back for another year, and they see us as a property in the future."
Fulcrum Media Group — the production company run by Luke Johnson — will be brought back to operate the ESPN3 broadcasts again this year. Ultimate Xperience Ventures, the holding company led by Rob Lloyd that owns the AUDL, has a minority stake in Fulcrum.
"I'm super excited about working with the AUDL again," said Johnson. "There is a continued vision and guidance being given from the league front office that makes sense in this ultimate landscape."
ESPN3 will host 12 live regular season games and five playoff games. Each of the AUDL's Divisions — West, Midwest, South, and East — will be broadcast three times during the regular season. The league expects not to have a broadcast during the two weekends that bookend the 2016 World Ultimate Championships in London.
Evan Lepler will return as the lead play-by-play commentator. Color analyst positions are still being considered.