Lots of video coming your way through 2017.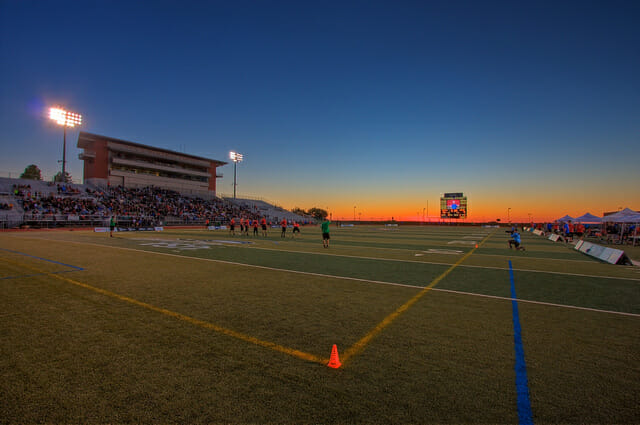 Ultiworld and USA Ultimate have agreed to a two-year partnership for video coverage of the 2016 and 2017 College Championships, Triple Crown Tour, and National Championships.
Ultiworld will once again offer free live coverage of major events, beginning with the D-I College Championships in Raleigh over Memorial Day weekend. Access to archived video and all video from tournaments will be available through an Ultiworld Video Subscription. Subscriptions begin at $15/month; there is also a complete 2016 college season package available for $65.
"We're proud and thrilled to once again partner with Ultiworld to deliver a substantial amount of high-quality ultimate programming to viewers around the world," said USA Ultimate Communications & Marketing Director Andy Lee. "We look forward to the next two years as we work together to not only showcase the best events and athletes our sport has to offer, but to attract new eyeballs to this unique, compelling and entertaining sport, its Spirit of Game ethos and core values. Ultiworld has a strong track record of producing excellent content across various competitive levels and divisions of the sport, and we're excited to extend that tradition for another two years."
Ultiworld's coverage of the 2016 Triple Crown Tour will begin at the US Open in Rhode Island over the July 4th holiday and continue through to the National Championships in Rockford, IL. More information about our video coverage of the club season and the available subscription options will be released in June.
"We are excited to continue our partnership with USA Ultimate," said Ultiworld editor-in-chief Charlie Eisenhood. "The College Championships and Triple Crown Tour offer the most exciting ultimate around and we can't wait to share it with the world."
Ultiworld's livestreaming has consistently improved over time; 2016's live coverage has included instant replay, updated graphics, and new video cameras. A multi-year deal with USA Ultimate will allow for further enhancements to the production of games.
Other events — like the Youth Club Championships — may also be filmed or streamed. Announcements are forthcoming.