Livestreaming will be more widely available this season.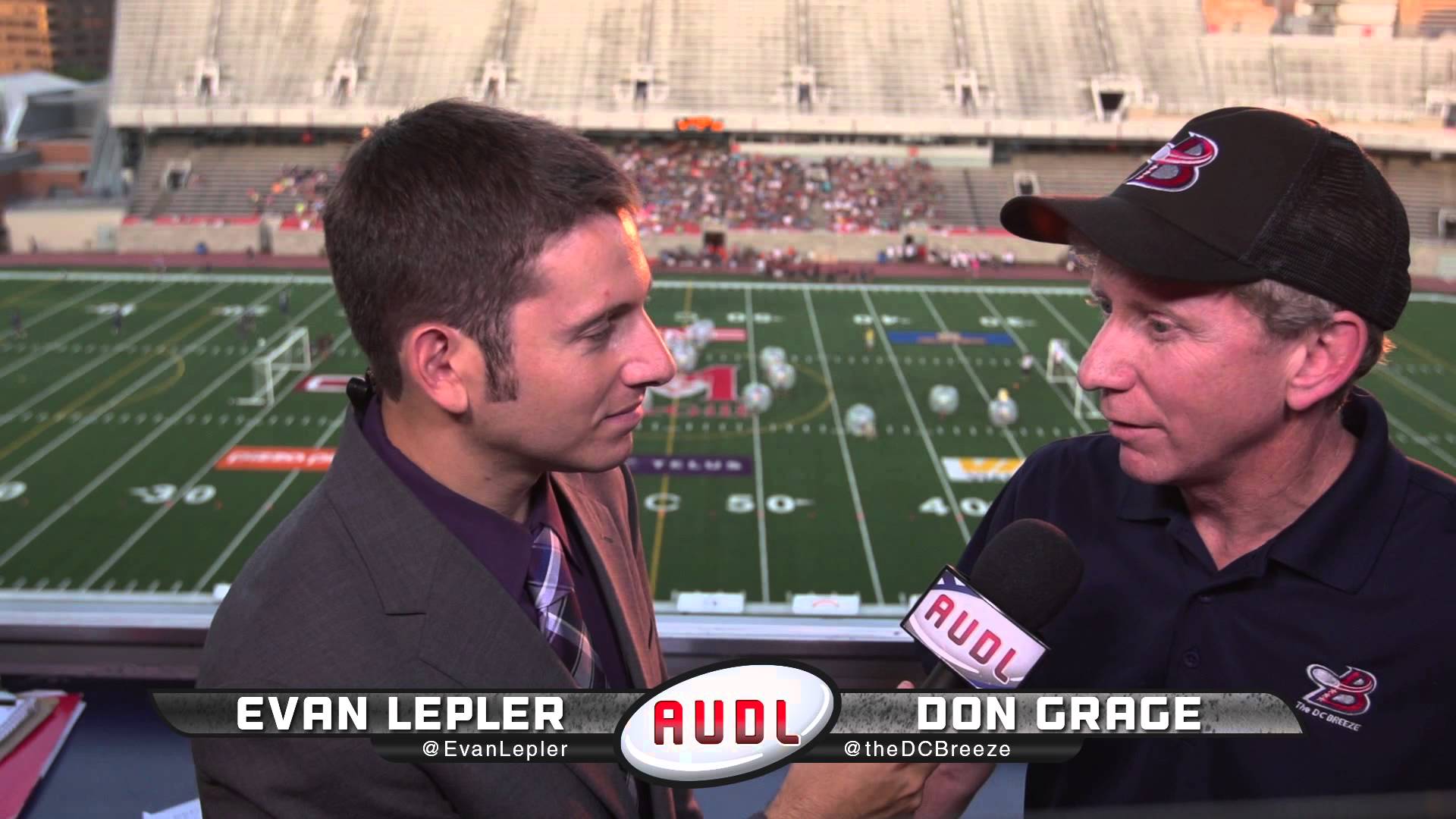 The American Ultimate Disc League is moving to a proprietary livestreaming platform for the 2017 season, as they allowed their two-year contract with ESPN3 to expire at the end of 2016.
The AUDL's livestreamed games will now be featured on AUDL.TV and made available to watch on multiple platforms.
"You'll be able to watch the games on AUDL.TV, the app, any of the team websites, probably, and we're also trying to roll out Apple TV and Roku apps before the season gets started," said AUDL marketing manager and Madison Radicals owner Tim DeByl.
The AUDL had talks this offseason with multiple cable companies and had an agreement in principle with One World Sports, a small cable sports channel, but the network is seeking a sale and furloughed much of its staff in November and the deal fell through.
The league also had discussions about live broadcast deals with ESPN2 and Fox Sports 2, but never came to an agreement. Despite talks breaking down, the AUDL was sure they wanted to move away from ESPN3.
"One of our biggest goals was to create a more open platform," said DeByl. "We've heard that fans want to watch the games the way they want to watch them…40-50% of our 100,000 Facebook fans are between Canada, Asia, South America, Europe. A lot of those people can't watch our games [when they are aired on ESPN3]."
Fulcrum Media, led by Luke Johnson, will return as the primary video producer for the league. Fulcrum will produce 12 regular season games and the playoff games. Fulcrum's production will include a special pay-per-view package for the four interdivisional games scheduled this season.
The league is also in talks with Ultiworld about an additional eight-game package that will supplement the league's feature game streaming.
More information about the AUDL's streaming schedule — and the regular season schedule — is expected to become available within the next few weeks.