Some exciting new features are here for 2017!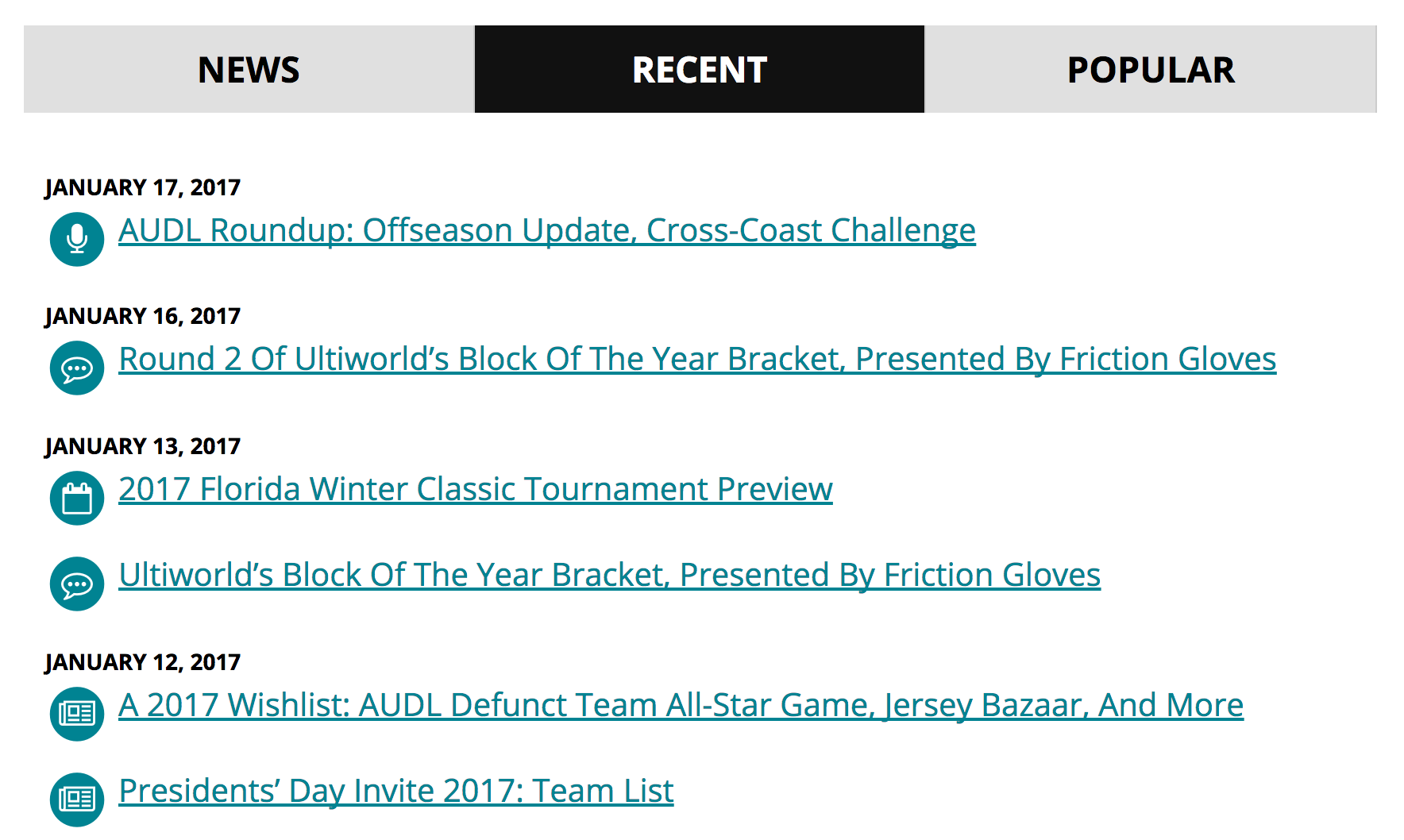 Ultiworld is excited to roll out a refreshed front page design today: we have moved the livewire section from the right column and merged it into the center column along with our normal news, analysis, and feature articles. While the livewire will continue to be fully accessible from the menu, the integrated column will make it easy to scroll through and see the latest articles, regardless of format.
The right hand column is now replaced by a list of recent and popular content. You'll be able to see what's new at a glance and never miss a piece of our most popular content. The 'Recent' tab should be particularly useful during times of very high volume publishing, like the weekends of College and Club Nationals.
The mobile site has also been updated to allow you to toggle between News, Recent, and Popular and should be easier than ever to use.
In addition, we have eliminated the forums as our commenting feature and returned to Disqus. Within the last few months, Disqus has stopped requiring that publishers show some truly awful ads alongside the comments and will soon be rolling out premium commenting features that should help restore a great commenting community here on Ultiworld. We heard your feedback about the forums loud and clear!
The forums are not being eliminated: we expect to use them in 2017 as an area for discussion, Q&A conversations with top players and analysts, and more, but we acknowledge that they were simply not easy or enjoyable to use as a commenting platform for articles.
Please let us know if you have any feedback on how we can make your experience better on Ultiworld!