Six athletes and two alternates from the 2013 team return, alongside 14 first time World Games participants.
Four days after the tryout weekend, USAU has announced via a new National Team website the preliminary 20-person roster for the 2017 World Games: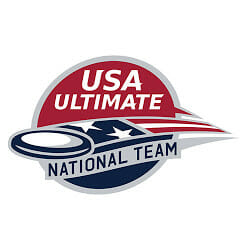 Georgia Bosscher
Claire Chastain
Claire Desmond
Carolyn Finney
Dylan Freechild
Kurt Gibson
Sarah Griffith
Kami Groom
Liên Hoffmann
Sandy Jorgensen
Ashlin Joye
Beau Kittredge
Chris Kocher
Grant Lindsley
Jimmy Mickle
Anna Nazarov
Octavia Payne
Joel Schlachet
Nick Stuart
George Stubbs
Six athletes return from the 2013 world championship team, along with two 2013 alternates. Despite the coed format for the tournament, none of the players selected currently compete in the mixed division for the USAU Club Series.
Whittled down from the 64-player pool at tryouts, this initial roster will convene for three practice weekends and compete at Torneo Eterna Primavera in Colombia over the next few months. From there, co-coaches Alex Ghesquiere and Matty Tsang will have the unenviable task of further cutting the roster down to a final 14 players that will travel to Wroclaw, Poland this summer to compete against the best the world has to offer.