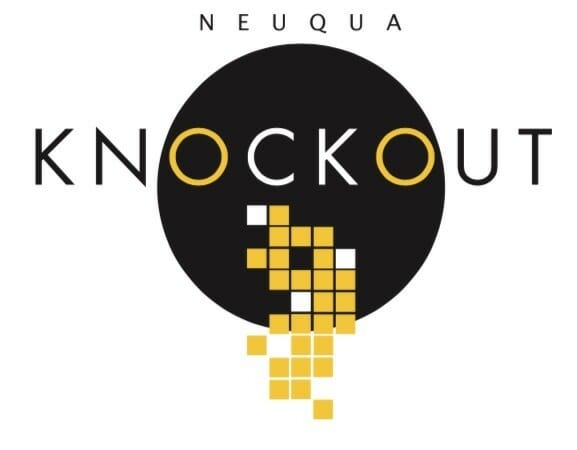 The article is presented by CUT Camps; all opinions are those of the author. Please support the brands that make Ultiworld possible and participate in CUT Camp!
The Neuqua Knockout came into existence just two years ago in the wake of the departed Chicago Invite, filling a geographical hole for midwestern high school teams to play competitive ultimate in the heart of the Spring season. What started as a large 64 team tournament has boomed into an 88 team behemoth, featuring two Boys' Divisions, a Girls' Division, and a Middle School Division.
While the tournament may not be as top heavy as the Paideia Cup 700 miles south in Atlanta, the sheer size and collection of quality programs will make for an exciting weekend of high school ultimate.
Tournament Profile
Date: April 22-23
Location: Montgomery, IL
Weather: Pleasant & sunny, high of 58 on Saturday, 67 on Sunday
Top 25 teams: 3
Format
The Girls Division features three pools of five teams and one pool of four. After five rounds of pool play on Saturday, the top two teams from each pool will advance to the quarterfinals, set for 8:30 AM on Sunday morning. The final, which will be filmed by Ultiworld, will take place at 12 PM Central.
Pool A: St. John's-Ravencourt, Hopkins, Madison Memorial, Walter Payton, Center Grove
We will focus on the top two seeds of each pool for the purposes of the preview, but every team at the tournament has a chance to write their story this weekend!
Last year's runner-up, St. John's-Ravencourt comes to Neuqua Knockout from 15 hours away in Winnipeg. St. John's will look to hone their girls' skills before returning to the Mixed Division for the rest of the season in Canada.
"As always, we are extremely excited about traveling to the States to play competitive ultimate with excellent teams," said Dean Wright, the head of ultimate at St. John's.
This is the one tournament at which the team will split into gender groups in order to participate, so individual growth is likely to be more important than developing team chemistry.
They have already proven how competitive they can be, though the team is a bit younger than last year's team that fell to Rush 10-8 in the final.
Look to Samantha Burrage, captain and key handler, to lead the team, as well as Caitlin Cho, an athletic hybrid.
***
Hopkins is making their 2017 debut here at the Neuqua Knockout. Always a tough competitor in Minnesota, Hopkins focuses a lot on individual growth and great spirit.
"We look to realize an identity as a team/family by the end of this season," said coach Dan Martin. "All players will see evidence of personal growth in skills and also interpersonal growth as teammates. We will win games with selfless play and by sticking to our values of Support, Dedication, and Integrity."
Hopkins finished as a runner-up to St. John's at Hold Back The Snow in the fall, so they'll have another shot at the #1 seed.
This year, Hopkins is extremely young, featuring just a single senior on the roster. Watch for captains Syd Gottlieb (handler) and Shayna Korsh (cutter) to lead the team this weekend.
Pool B: #9 Holy Family Catholic, Madison West, Edina, Denver East, Neuqua-B
Holy Family Catholic is coming off two early season tournament wins at the Rivertown Throwdown and the Indy Invite. At those two tournaments, they posted a 12-0 record with their closest victory coming by five points against #18 Neuqua Valley; HFC is the clear favorite to take home gold at the Knockout.
Head coach David Fry says the team will look to "compete with great spirit against diverse and strong competition" this weekend in Chicago.
Having already accepted a bid to the National Invite, HFC has already done plenty to prove their bona fides. Senior captain and handler Katherine Fry will see a lot of touches, as will junior captain Janey Vandegrift on the D-line. Watch for the young Rebecca Monnin (just 14 years old); she's a star in the making.
HFC does have one loss this year: 7-6 to #5 Paideia in the final of Deep Freeze back in February. But it's hard to see another team handing them a loss this weekend at Knockout.
***
Madison West comes off back-to-back Wisconsin State Championships as they enter as the #7 seed at the Neuqua Knockout. Last year, they finished fifth at the Knockout and took home the Spirit Award.
Earlier this spring, they warmed up at All Bets Are Off and are now ready to compete with a deep field in Chicago.
***
A quick note: Edina will be competing with a mixed roster this weekend and will be missing some of their top handlers. HOWEVER, and this is important, over the last two seasons, they have a 23-1 record in halftime dance offs. "A momentary lapse of concentration against NV earlier this season broke the winning streak," coach Ashley Green told us. Look out for their strong bounce back!
Pool C: Marcus, #20 Great River, Middleton, Columbia
Marcus may not be ranked yet, but that's only because we have almost no data on how they match up at the high school level, as there are no other girls' teams in Texas. Expect them to be in the Top 25 next week.
We're confident in saying that because Marcus has clearly been a strong program. In the fall, they went undefeated at a college tournament hosted by the University of Oklahoma.
"This tournament is our last girls tournament for the season," said boys' team head coach Rob Doyle. "We've played in a few women's college tournaments, but all of our girls will spend the rest of the high school season playing in the mixed division." Jenna Bigbie is the head coach of the Marcus girls.
Marcus has two players in particular to watch: senior captain Tanika Graham, a handler, two-year YCC veteran, two-year Dallas Maeve veteran, and 2016 U-19 tryout invitee, and sophomore Skye Fernandez, a handler that broke every school record for freshman girls last year and sophomore girls this year. She's also a two-year YCC veteran and played on Maeve last season.
They are likely to be Holy Family's toughest competition.
***
Here's a great synopsis of Great River from head coach Dave Zdenek:
The [Great River] Stars burst on the scene about a decade ago. Originally a combination of three schools, they are now made up entirely of players from a small public Montessori charter school in St. Paul: Great River School. The Stars have run the gamut from their first season, where they were held scoreless, all the way to securing back-to-back Minnesota state championships. While they went undefeated in Minnesota in 2016, taking home spirit awards for both girls divisions exemplifies their luminosity.
Great River's success in Minnesota has kept them in the bottom end of the top 25 for a couple of seasons now. Can they move up the board this weekend?
Standout players include Emma Piorier (who has been in the news recently for her authorship of an open letter to Minnesota Ultimate), Christine Siebels, and Anna Barron. Their game against Marcus will be a must-watch on Saturday!
Pool D: #18 Neuqua Valley, Rush, St. Paul Central, Monarch, Pritzker
Neuqua Valley has a strong senior class this season and has some early season success to show for it. Against high school competition they are undefeated…except for an 0-4 record against Holy Family Catholic.
Perhaps eNVy will get a chance for revenge this weekend at the Knockout.
The team looks to seniors Mindy Radike, Kat Sandstrom, and Molly Frank to do some heavy lifting, but don't forget about freshman (!) Allie Swiatek who will be a player the team can build around for years to come.
Neuqua Valley will have their hands full with a tough pool, but should be considered the favorite to take the top spot heading into the bracket.
***
Rush, a combo team from New England, is playing for the first and only time this season at the Neuqua Knockout. The team is led by USA Ultimate board member Josh Seamon, who has been taking high school club teams to tournaments around the country for over a decade.
Rush's goal is "to have fun and play competitive and spirited ultimate with and against players we wouldn't normally play with or against in the Northeast," said Seamon.
Rush always performs well; this year they'll be led by handler Lenna Wolffe and cutter Abby Seltzer.
Notes
Ultiworld will be filming four Girls' Division games: Neuqua Valley v. Rush, Madison West v. Denver East, a quarterfinal, and the final. The games will be released on YouTube following the event.
Follow @ultiworldlive on Twitter for occasional updates from the Neuqua Knockout.
Comment below with other information or notes on the tournament!