The top three teams in the country headline the Paideia Cup lineup.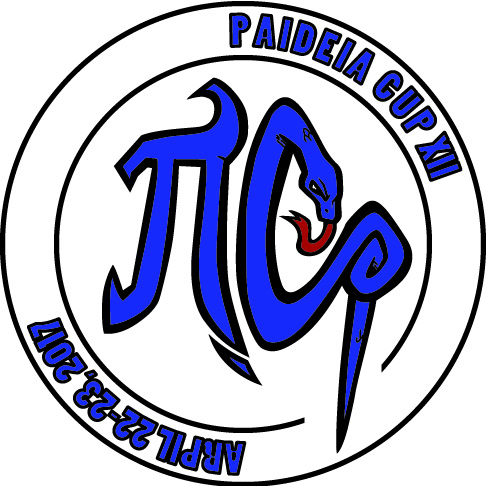 This preview was written by Paideia's Charlotte Laseter. This article is presented by CUT Camps; all opinions are those of the author. Please support the brands that make Ultiworld possible and participate in CUT Camp!
Paideia Cup XII, the 12th-annual high school ultimate frisbee tournament hosted by the Paideia School in Atlanta, has always held itself to a high standard of competitive and spirited play by elite teams. This year, with 11 top-25 ranked boys' and girls' teams coming together on the weekend of April 21-23, is no exception.
Miranda Knowles–a Paideia Alum, teacher, and the head coach of the Paideia girls' team–notes that this year has "definitely the strongest field of teams at the Pi Cup ever in either division."
An exceptional aspect of this tournament is the depth of skill and athleticism that the teams in the girls' division will need to show in order to win. The winning girls' team will have to bring their A-game in many games as opposed to just the final game as is typical in so many girls' tournaments.
However, Pi Cup is not only about getting great teams together to play ultimate. In the words of Michael Baccarini, head coach of the Paideia boys' team and one of the founders of Paideia's annual tournament, "The Paideia Cup has always valued top-level youth play, while holding the concept of 'honoring the game' in an even higher regard. The tournament makes a big deal of its SOTG [Spirit of the Game] award, named after founding organizers Dave and Patti Clauson, expecting teams to take a more intentional approach to how they honor and respect opponents, event organizers, volunteers, and the event itself."
Pi Cup hopes to urge young athletes to play at their highest intensity whilst maintaining their highest integrity. "Our event embraces that ideal, taking it to heart," says Baccarini, "and, we believe, helps soften the space around the disc so that good community can flourish, even, and perhaps especially, between its competitors."
Atlanta weather in April is always unpredictable: forecasted highs of 89 degrees on Saturday and 67 degrees on Sunday, a chance of rain on Saturday and a higher chance on Sunday, and wind speed from 10-15 mph. Despite this funky weather, the Paideia Cup is raring to go.
The full schedule is here.
#1 Amherst Hurricanes
Ranked number one in the High School Girls' Power Rankings, the Amherst Hurricanes are the most historically successful girls' team in the world and continue to dominate the competition with their effective defense and powerful offense. Welcoming coach Hannah Baranes for the 2017 season, these girls haven't lost a game against high school competition in six years and are looking to bring a solid game to Pi Cup that will definitely keep up with this standard. The roster is strong throughout, bringing the same kind of depth that can be expected year in and year out.
The Hurricanes really zero in on defense. "When we get the disc, we play an aggressive style of offense," says Baranes, "knowing that we can lock down and get the disc back as many times as we need to during a point." This shark-like strategy will be tough to match up against on the field; it will be cool to see how Baranes' coaching changes this already dynamic roster.
#2 Lakeside Lions
The Lakeside Lions from Seattle are ranked second in the country for High School Girls' teams currently and are ready to bring their A-game to the east coast for Pi Cup. Despite missing two out of three captains for the tournament, the Lions' roster hosts a large group of seniors and the team is overall a strong group of athletes with plenty of depth to go around. "We'll be looking to have fun and compete every point of every game and we are really looking forward to seeing all of the other teams from schools that we've never played against," says Lakeside's world-class coach Andy Lovseth1.
The Lions have three players who were a part of the World Junior Ultimate Championship Team in 2016 (Nariah Sims, Claire Trop, and Kate Daugherty) but the team will still be depending on every player in their lineup in Atlanta. The Lakeside Lions are not only well rounded on the field but off as well; several players volunteer at middle and elementary school clinics and camps locally.
#3 Lone Peak Knights
Coming off of an undefeated 2016 season, Utah's Lone Peak Knights are currently ranked 3rd in the power rankings. Though a relatively young team, celebrating 2017 as their fourth year, the Knights seem to be progressing quite quickly in terms of skill and field presence. "Our team has a high level of athleticism throughout the entire roster," says coach Dave Kroupa.
Although they lost five seniors to graduation last year, the Knights have three captains (Aspen Saunders, Lauren Hall, and Savannah Flanary) to lead the well rounded team. The women of Lone Peak Knights are active in their local ultimate community, encouraging the start of programs as well as supporting girls from other programs. Coach Kroupa tells Ultiworld that "as a team we emphasize playing strong, fundamental defense and making good decisions of offense."
#5 Paideia Groove
Paideia Groove, currently ranked fifth in the nation, has been very successful this season. Winning its first two tournaments, Groove has defeated #9 Holy Family Catholic in a double game point battle; the rest of their wins have come mostly against local teams by large margins. Groove certainly has some momentum heading in to Paideia Cup.
In addition to an elevated level of fitness, Groove has very few injuries, meaning they have a full roster with which to compete. This year's team, led by captains Kaya Wurtzel, Izzy Pitman, Isabel Arevalo, and Bess Renjilian, is experienced, sporting 11 seniors and a talented group of underclassmen. Arevalo played on the 2016 World Junior Ultimate Championship Team and Atlanta's women's U19 YCC team's roster sported a fairly long list of Paideia Groove players. Head coach Miranda Knowles called the 2017 team "the culmination of four years of my coaching and the seniors' participation in this program."
Locally, the Groove has been volunteering with a group called Inspire, teaching a co-ed group of middle school refugees the ins and outs of ultimate.
#21 HB Woodlawn Pandamonium
#21 ranked HB Woodlawn Pandamonium is coming to Pi Cup with a powerful roster that will be a machine on the field.
"Since most of our team from last season remains intact, we've been working on changing up our go-to offenses in order to take advantage of the players' chemistry. We've also been focusing on our deep game in both offense and defense," says coach Leslie Keller.
Having lost two senior captains after the 2016 season, the rest of the team stepped up to increase intensity and experience, with four players (Ella Juengst, Caroline Tornquist, Ellie Heil, and Nicole Getter) on Swing Vote, the Mixed Division champions at the 2016 Youth Club Championships. In addition to YCC, Juengst has stepped out to play on the mixed club team Ambiguous Grey at Club Nationals; Tornquist was an alternate for the girls Junior Worlds team and played for Grit, the Select Women's team.
With plenty more players having played on different YCC teams and coming onto the Pandas with extensive middle school ultimate experience, this team has a depth that is hard to match, plus great team chemistry due to the fact that most of the team is returning. "At Pi Cup we plan on utilizing the deep space often and creating fluid movement by blending the handler and cutter roles," says Keller.
The Pandas will be showcasing dynamic, versatile ultimate at Pi Cup XII and are no exception to the elevated level of play that can be expected from all of these girls' teams.
#25 East Chapel Hill Eclipse
East Chapel Hill Eclipse from North Carolina, currently ranked 25th on the High School Girls' Division Power Rankings, came in third at High School Southerns last year and feature an even more experienced team this season. With a fair number of players on the roster having played in the U19 and U16 YCC divisions over the summer of 2016, Eclipse has some powerhouse players to help carry the team.
In addition to this level of experience, the women of Eclipse help to promote girls' ultimate in their feeder middle schools as well as aid "Learn 2 Play" clinics nearby. As head coach Josh Hartzog says, the team "wants to play an aggressive game involving quick handler movement and big shots downfield," aided by key handlers Beth Manturuk and Grace Conerly, as well as cutters Dawn Culton and Rose Newell.
---
Lovseth also coaches 2016 Club finalist Seattle Riot ↩