One of the most prestigious HS tournaments on the calendar.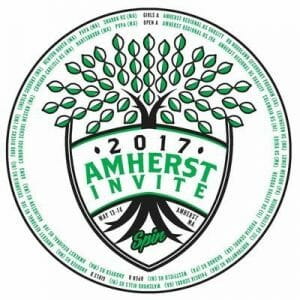 This article was written by Ethan Clotfelter. Ultiworld's high school tournament coverage is presented by CUT Camps! All opinions are those of the author. Support the brands that make Ultiworld possible and participate in CUT Camps.
This weekend, on May 13th and 14th, the 26th edition of the Amherst Invitational, the longest-running youth ultimate tournament in the country, will take place in Amherst, MA. Founded by Tiina Booth in 1992 and soon thereafter co-directed by Jim Pistrang, the tournament is currently co-directed by Pistrang and Amherst Hurricanes boys and girls varsity coaches Joe Costello and Hannah Baranes. In recent years the tournament has expanded in size, now featuring 32 teams competing in Open and Girls A and B divisions.
This year's Amherst Invitational has a more balanced and national slate of teams than ever before.
On the Girls side, the host #10 Amherst Hurricanes are looking to repeat as champions for the 8th time. In fact, only twice since a Girls division was added in 1997 has anyone other than Amherst won. The Hurricanes are a young team, however, and face some stiff competition this year from #2 Paideia (GA), #7 HB Woodlawn (VA), #23 Watchung Hills (NJ), #24 Neuqua Valley (IL), and Lower Merion (PA). Paideia Groove is the favorite coming into the tournament, but Amherst will be tough to beat on their home turf.
The #3 Amherst Hurricanes boys are also looking to repeat as Amherst Invitational champions, but they too face a tough field. Five of the top 16 boys teams in Ultiworld's latest High School Power Rankings will be competing, including #12 Edina (MN), #13 Paideia (GA), #14 Neuqua Valley (IL), and #16 Westfield (NJ). Historically strong programs like Radnor (PA) and Columbia (NJ) will also be there, giving this tournament the feel of a Regional championship. The Amherst Hurricanes are the favorites, having defeated Paideia and other highly-ranked teams en-route to a second-place finish at the Paideia Cup late last month.
Check out the full schedule, pools, and tournament information on the Amherst Invite website. Scores will be reported on ScoreReport.net (Boys and Girls)