More mixed events, host city developments are promising.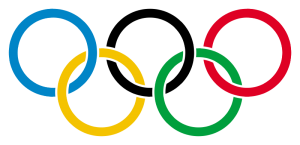 While ultimate's inclusion in the summer Olympic Games remains a longshot, recent news out of the International Olympic Committee does show some positive indicators for ultimate's Olympic dreams.
This week, the IOC board of directors approved a number of new mixed gender events, including a 4x400m track and field relay and 4x100m swimming relay, for the 2020 Olympics to be held in Tokyo, Japan. This development follows from a stated desire to increase female participation and the number of mixed gender events.
"The fascinating new events that we approved today, together with the five new sports that were added to the Tokyo 2020 program last year, represent a step-change in the Olympic program," said IOC President Thomas Bach in a statement. "I am delighted that the Olympic Games in Tokyo will be more youthful, more urban and will include more women."
Ultimate's success as a mixed gender sport on the international stage at the World Games is already known to be appealing to the IOC.
Still, given the continued restrictions on the size of the Olympic Games, ultimate's chances of inclusion in the quadrennial sporting event is likely to come from an individual host city's opportunity to select some additional sports to add to their specific Olympics, not from a permanent addition to the program.
There's also some good news on that front. The IOC board last week officially proposed a plan to award both the 2024 and 2028 Olympics simultaneously to their respective host cities, a departure from their usual bid process that focuses on one Games at a time. The candidate cities for the 2024 Olympics have been narrowed down to Paris and Los Angeles, both of which are in countries that have a strong ultimate scene and a well-developed governing body.
The prevailing wisdom is that Paris will be awarded the 2024 Olympics and Los Angeles the 2028 Games, which would offer two consecutive cycles where ultimate will have at least a chance of being added to the program by the host city. When the full IOC meets next month to vote on the proposal, an approval would likely be the best case scenario for the World Flying Disc Federation and the sport.
Los Angeles hosting an Olympics seems particularly promising. The United States Olympic Committee is already very familiar with the sport after granting USA Ultimate recognition in 2014. USAU's relocation to Colorado Springs, the home of the USOC, at the end of that year was not a coincidence; they wanted to be in the "Olympic City."
Ultimate had its first shot at making an Olympic program when WFDF applied for 'Flying Disc' to be added to Tokyo 2020, but the sport did not even make the shortlist for consideration.