College Mixed is here.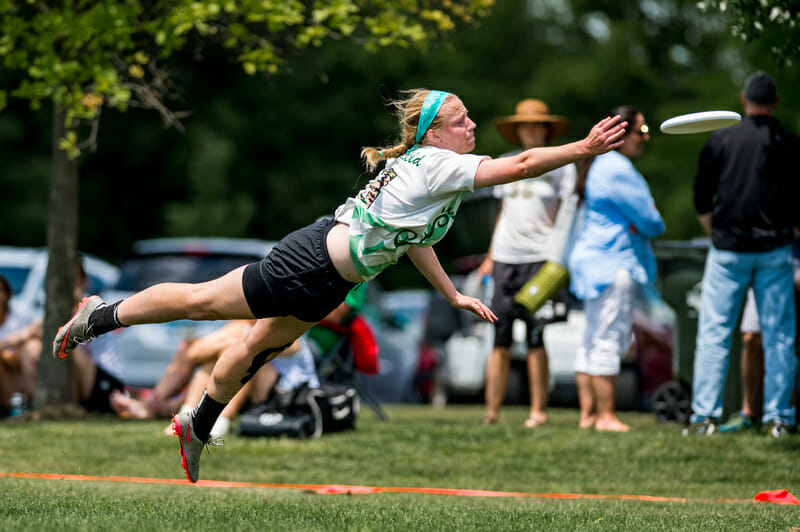 After months of planning, official USA Ultimate-administered Mixed events are coming to the College Division this fall, USAU announced today.
The organization unveiled plans for four regional tournaments (with a fifth in discussion) for late October and early November:
North Regional (Great Lakes & North Central Regions): October 28-29, Appleton, Wis.
East Regional (Atlantic Coast & Ohio Valley Regions): October 28-29, Virginia Beach, Va.
Northeast Regional (New England & Metro East Regions): November 11-12, Amherst, Mass.
West Regional (Northwest & Southwest Regions): November 18-19, San Luis Obispo, Calif.
The South Regional for the South Central and Southeast Regions is "under consideration."
"We are really excited about introducing mixed ultimate into the college division," said Tom Manewitz, USA Ultimate's Manager of Competition and Athlete Programs for the College Division. "This is new territory for USA Ultimate. It's the first time we are putting on mixed events for college players, and it's the first time we will be having college events during the fall season. We think there is a ton of potential for mixed ultimate to thrive in college. We don't know what participation will be like in year one, but we have high hopes.
"In particular, we think this is a wonderful opportunity for programs of all competitive levels, including those programs who are just starting to get women's teams off the ground, to participate in a high quality event."
Applications for bids will open in August and all schools are eligible to submit a bid to any of the tournaments, although USAU says priority will go to schools within the stated regions. Eligibility rules are identical to those in use for the College Series.
USAU has not yet decided on gender ratio rules, but the tournaments will be played 7 on 7.
USA Flatball has held a "College Mixed Championship" for the past two years that has drawn teams from the East Coast. Last year, they experimented with a 3:3 gender ratio and slightly smaller fields.