The bid allocation for the 2018 World Ultimate Club Championships in Cincinnati, Ohio, was sent out yesterday by the World Flying Disc Federation. Here is the full list: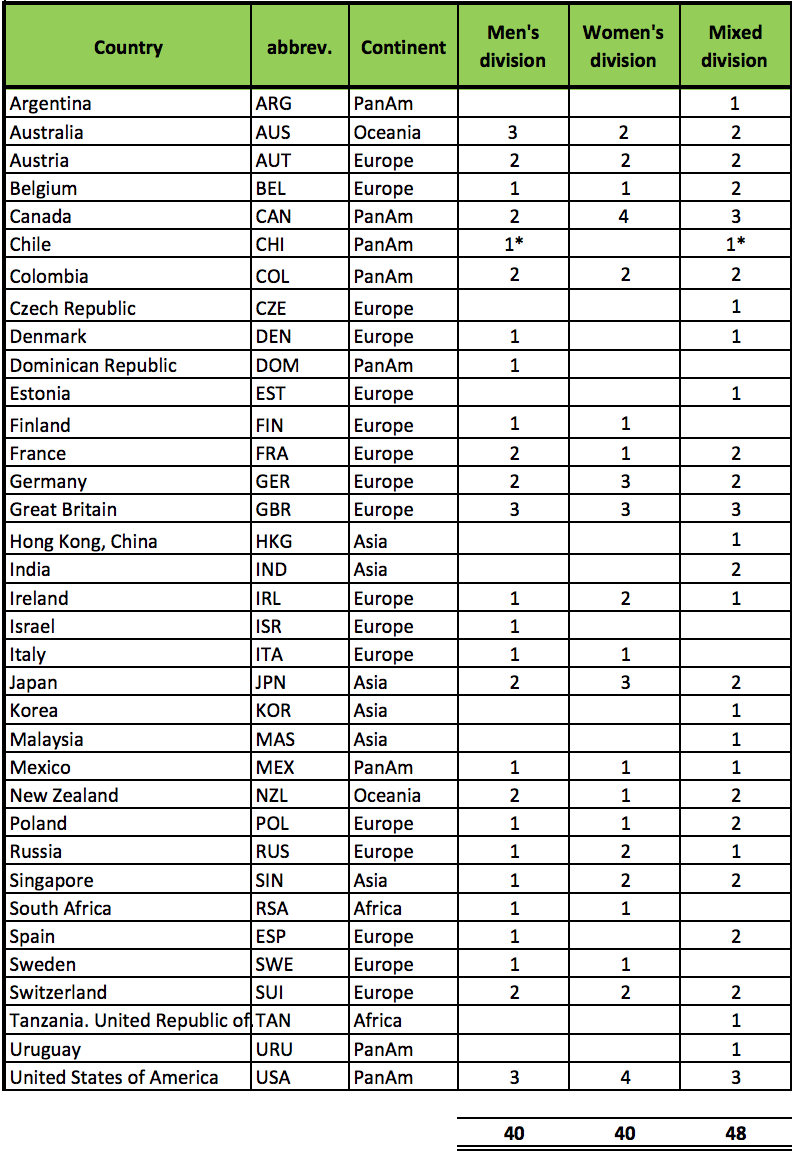 According to the official letter sent out by WFDF, National Federations have until the end of the month to accept or decline their bids, at which point WFDF will add countries from the waitlist and publish the finalized bid allocation on the event website on October 1st.
The above list is likely to change as some Federations will decline bids.
For those interested, here are the official bid allocation rules for WUCC:
WFDF will use the following criteria, implemented in order. For E5.3, E5.4 & E5.5 WFDF may limit the number of bids offered using the most recent WFDF World Rankings of Ultimate if implementing that criteria for all Member Federations exceeds event capacity.
E5.1. WFDF Member Federations receive one (1) bid in each playing division in which the Member Federation participated in the previous WUGC event.
E5.2. For each playing division, one (1) bid will be given out to the top three (3) finishing countries in that division at the preceding WUCC event.
E5.3. Any WFDF Member Federation not receiving at least one (1) bid in E5.1 or E5.2 will receive one (1) bid into a division to be determined by the Federation.
E5.3.1. WFDF may restrict the choice of division from E5.3 if a division is deemed to be "full" from previous bids offered.
E5.4. WFDF Member Federations receive one (1) bid in each playing division if that division was included in that Federations previous calendar year's National Championships or if that division is planned to be included in that Federations current calendar year's National Championships.
E5.5. WFDF Member Federations not receiving a bid (per division) from E5.4 will receive one (1) bid in each playing division in which that National Federation had a team participating in the previous Continental event. This bid will not be offered if it is in the same division as the bid selected by the National Federation in E5.3.
E5.6. Additional spaces per division will be offered to National Federations based on the finishing position of countries at the previous WUCC event, starting with the 4th place country.