Thomas has extensive media experience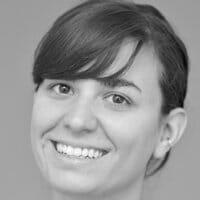 The World Flying Disc Federation hired Jen Thomas as their new Director of Communications and Global Media, the organization announced late last week.
Thomas, a digital copy editor at the San Francisco Chronicle with more than 10 years of journalism experience, replaces Rob McLeod in the role after he resigned in July following a series of controversial tweets.
"We are extremely pleased that we were able to find someone with the journalism and social media experience that Jen has within the global flying disc sports community," said WFDF President Robert "Nob" Rauch in a statement. "We hope that WFDF can continue to improve and increase the effectiveness of its communication both within our community and the world at large, taking advantage of all of the evolving media opportunities."
She previously did media work for the 2015 World Championships of Beach Ultimate, a WFDF event, and has served as the Media Coordinator for United Arabian Ultimate since 2013.
"It's still the early stages, but I'm already excited about the ways that WFDF can better communicate all the incredible projects and campaigns that we work on to the community," Thomas told Ultiworld. "What I'll specifically be looking to work on is promoting more dialogue on the issues important to the disc sports community, whether that's through social media or otherwise, and encouraging people to share their ideas with us."