Every letter in the alphabet.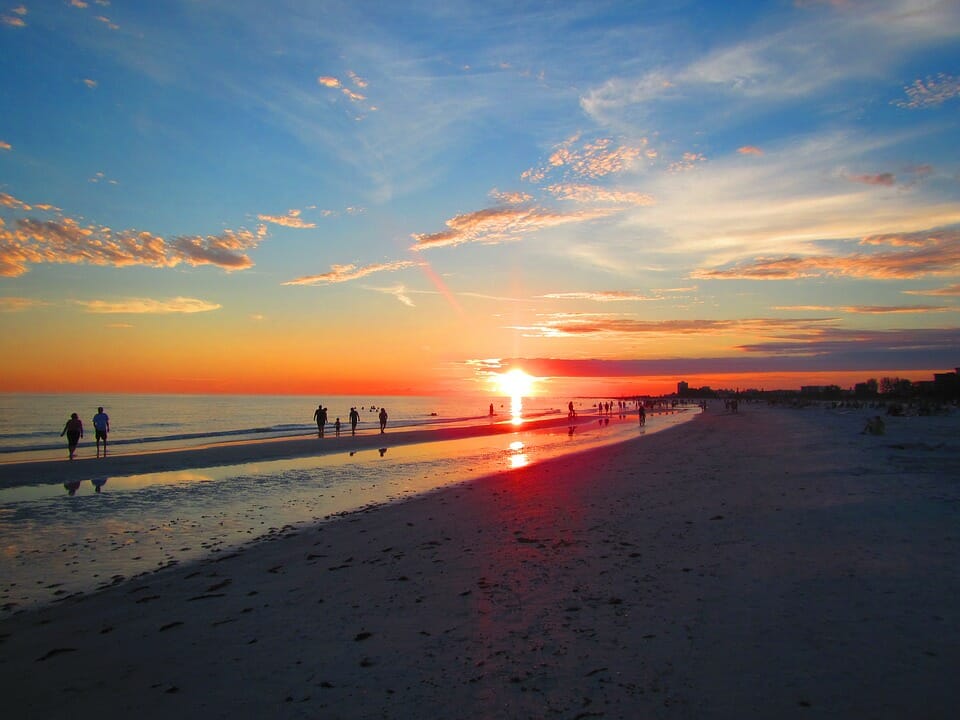 We here at Ultiworld have put out a glut of content over the past couple weeks about Nationals. Detailed previews, tactical breakdowns, player profiles, hours of podcasts, recaps, and this.
That's a lot to keep up with. I get it. People are busy and it's hard to read everything we put out. So for those of you who need to do some last minute cramming before semis, or have had your brain so thoroughly destroyed by Twitter and Buzzfeed that you can't interface with any content that isn't a listicle, here is a quick A-Z guide of everything that is the 2017 Club Championships in Sarasota.
***
Alligators – Every Nationals location has its own flavor, and in Sarasota that flavor might be us. Seriously, someone might get eaten. It almost happened in like 2005. Ask someone old about it.
Babbitt – Not to revel in the agony of others, but let's all agree that it's just an objectively good thing that Bent lost at Regionals, freeing up their coach Jeff Babbitt to return to Dig for Nationals. Sorry Bent, but your sacrifice was for the greater good.
Cardenas – Another big rostering story, Manuela Cardenas joining Molly Brown really spices things up as Denver seeks to stand in the way of third straight Brute-Riot final.
Daiquiri Deck – Four years away from Sarasota has only enhanced the legend of the divey Fiesta Key watering hole. Will the deck live up to the lore, built up in our collective imagination? No, probably not. Someone should still probably make a Snapchat geotag for it, though.
Elderly – People in Florida are really old. People on the west coast of Florida are really, really old. Anyone who has traveled to play ultimate knows the feeling of having to explain what you're doing to some well-intentioned local, fruitlessly trying to describe the sport before eventually just telling them you're playing soccer. Now imagine that, but everyone you are talking to lost their virginity during the Eisenhower administration. There's going to be a lot of confused octogenarians asking their grandchildren what "omnivore fizzy" is.
Fields – While Nationals are returning to Sarasota this year, it will not be to the polo grounds where the games were held in the past. The new fields are very nice though, and the stadium is actual grass as opposed to turf, which is huge. Ultimate is just meant to be played on grass, end of story.
Gequity – Ultiworld, Fulcrum, and ESPN are teaming up to stream a record number of women's and mixed games at Nationals. You can't be what you can't watch at your desk while pretending to do work.
House Parties – Low key better than the Daiquiri Deck for Saturday night. Keep an eye on those GroupMes.
Ibuprofen – The indispensable vitamin I. USAU hired the same research firm that figured out how many condoms get used in the Olympic Village every year to track Ibuprofen usage at Nationals. Between the recovery from actually playing ultimate and the recovery from what you do after all of a sudden not having any ultimate to play anymore, USAU is projecting a "heroic" amount to be consumed this weekend.
Janas – Pawel Janas has broken out this season for Machine and helped Machine knock out Sockeye in pool play. Also, J is a hard letter here. Not an accident that it's worth 8 points in Scrabble.
Kneeling – Last year, many players knelt for the National Anthem before the final. This year, I'd expect even more to join in. On the one hand, making a political statement in the overwhelmingly liberal echo chamber of the ultimate community toes a line between sincere meaningful solidarity and white guilt driven virtue signaling that is a crude facsimile of actual activism. On the other hand, it is Florida, so if one white supremacist walking by the complex happens to see the protest and become so distraught at first amendment rights being exercised by anyone other than a white man that their day is ruined, then it's all worth it.
Lohre – There are three Lohre siblings here, Ben and Will on Johnny Bravo and Lisi on Molly Brown. There are also three Stubbs siblings here, but like, we get it.
Mustaches – A number of teams reportedly are embracing the "mustationals" aesthetic. I can confirm that I've seen a picture of Jon Nethercutt, who has shaved his trademark beard and is now sporting a mustache that makes him look like he's trying to sell you "fiber woven" Tupperware.
No Touching – This team is everything that is right and true about the Mixed Division. I can't do them justice in this space, but all you need to know is that last year they brought a banana stand to the fields and were actively dishing out mixed drinks to anyone who inquired. And that was in Rockford, the least fun place on Earth. I can't imagine what these heroes will get up to at the Daiquiri Deck.
Opi – Opi Payne made the jump to Fury this season, in one of the offseason's most notable moves. Payne is given much of the credit for ending Fury's dynasty, vanquishing her current teammates in the finals as a member of Scandal in 2013 and 2014. It would be poetic if Payne's arrival in San Francisco marked the return of Fury to the top of the Women's Division. And it would be dramatic, because Fury had to go through Scandal in Pool Play on Thursday!
Prop Bets – Spirit of the Game, inclusion, and a work hard/play hard lifestyle are all easily recognizable elements of ultimate's identity. Somewhat less apparent is the extensive underground betting markets that have come to dominate the sport over the past fifteen to twenty years. Here are a few of the best props for the semis that you can drop a couple shekels on.
More blocks in semis: Manuela Cardenas or Kami Groom?
A semifinal goes to double game point: yes or no?
Total goals scored by AMP's women: 6/7 or any other number?
Slow White's first assist will be from: J. Smith, A. Trahey, M. Montgomery Butler, OR any other result?
Goals Revolver scores before Ring's first break: 6 or more or 5 or fewer?
Quarters – Quarterfinals at Club Nationals are the absolute pinnacle of ultimate as a spectator event. It's the optimal point between quality and quantity of games, as there are often five or six absolutely insane games happening all around the complex at the same time. One day we'll be able to jump back and forth between games, March Madness style, and it will be great. Also, I'm really good at the drinking game quarters. Get at me on Saturday night.
Riot – Riot lost to Ozone. Riot lost to Ozone? RIOT LOST TO OZONE!
Sarasota Surf and Racket Club – A charming hotel that ultimate teams were famously barred from following some particularly raucous afterpartys. Management's memory must be short, as some notable teams will be returning this year. And since Nationals is moving to San Diego for the next two years, I encourage those teams to smoke em' while they got em', so to speak.
Twitter – Say goodbye to your timelines on Saturday and Sunday.
Ultimate Disc – Is the sport being played, yes.
Video Package – There is so much action going on, you're almost certainly not going to be able to watch it all. Make sure you get an Ultiworld subscription so you can catch up on any games you missed live and/or make embarrassing GIFs of someone slipping during a pull and throwing a disc into the Gulf of Mexico.
Wind – Last time Nationals was in Sarasota the wind was somewhere between "very bad" and "God actively messing with us." It hasn't been quite that bad this year, but it's definitely still a factor. It's been a bit of an equalizer and allowed teams that probably shouldn't be sniffing an upset to stay close to their opponents, and in some cases (RIOT LOSE TO OZONE) actually pull it off.
X-Factors – In no particular order: Mark Lloyd, humidity, Florida being a "stand your ground" state, Hurricane season, questionable Florida drinking water, maybe George Stubbs is just cursed, is Gwen Ambler's baby rostered for Riot?, Kikko socks have some secret toxin in them that Lisa P will activate right before Molly Brown takes on Brute Squad in semis.
Youth – As the sport grows and development pipelines get better and better, young players come to the club level ready to make a bigger impact than they were even a few years ago. The U24 rosters give us a handy list to look at of the best young players, and see who amongst the future of the sport is ready to change the club game in the present.
Zone – Ban zone.