Going beyond the game to reach educators.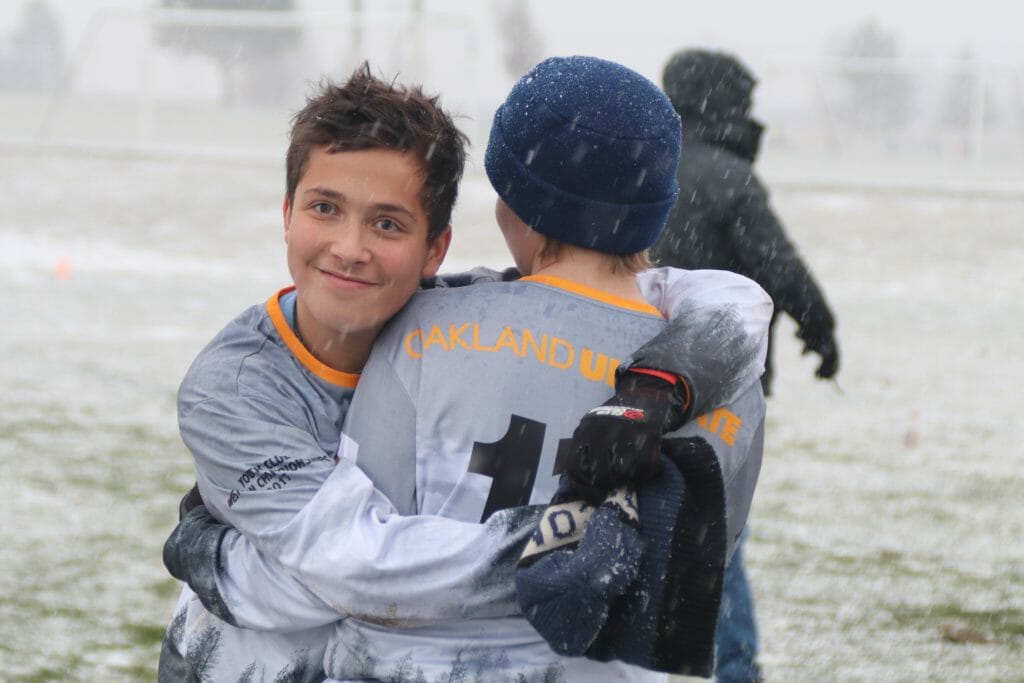 This article was written with co-author Laura Cincotta.
What if I were to tell you that the key to exponential growth of youth ultimate through school districts nationwide embracing the sport is contained in one word? And that this single word conveys the range of benefits that playing ultimate brings to kids and students?
On December 3rd, people in 33 countries celebrated International Spirit of the Game Day, but it went largely unnoticed outside the ultimate community. For those of us who dream of ultimate being a household name and of every kid getting a chance to play, it's a quandary. Ultimate has incredible potential, appeal, and positive outcomes, so how do we break out of the niche market?
Many think making ultimate a varsity sport or garnering pro-league visibility is the answer. However, the path to the exponential growth of ultimate is not competing with other sports in athletic departments or on ESPN. Ultimate will take off by leveraging its educational values, and the time is ripe to capitalize on them.
The big question is how to communicate these values to the people who need to hear them. In nearly 20 years of coaching and teaching ultimate, I've always found delivering the right elevator speech for educators a challenge. Ultimate has so many cool characteristics from their standpoint, but — in one minute and in their language — how do you convey the deep intrinsic benefits that come from Spirit of the Game, self-officiation, accessibility, coed play, and more that set our sport apart?
What teachers, school districts, and youth organizations need to hear is how ultimate will meet a critical need that they have. And they need to hear it in one sentence, or even better, in one word. That word is 'SEL,' which stands for Social and Emotional Learning. If you aren't familiar with SEL, you've probably heard about character, soft skills, noncognitive skills, Whole Child, or 21st Century Skills. SEL is "the process through which children and adults develop skills needed to effectively manage themselves and their relationships with others." Ultimate and SEL match so well that it seems like the sport was invented as an ambitious Social and Emotional Learning experiment.
Why SEL?
A significant amount of research shows that students' social and emotional learning is critical for academic and life success. There is exploding interest in making SEL a central part of education around the world and in the US at the state, district and school level. To get a sense of the magnitude, Chicago Public Schools increased spending on SEL resources from $8.4 million in 2013 to $11.2 million in 2016. By associating ultimate with SEL and building on its vast body of research, it can become the vehicle for exposing millions of youth to ultimate.
Playing Ultimate = Practicing SEL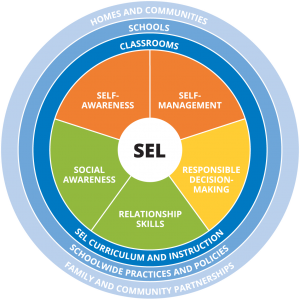 When implementing SEL, schools are seeking a holistic approach but are hard pressed to find programs that use SEL outside the classroom. This is where ultimate fits in perfectly. All five SEL competencies – self-awareness, self-management, responsible decision-making, relationship skills, and social awareness – are in action in a game of ultimate. By playing ultimate, students practice SEL in real-life situations.
Think of what happens during any given point of a self-officiated game of ultimate:
Upon recognizing a rule violation, a player makes a call (self-awareness). All players acknowledge the call and stop moving. The opposing player may accept or contest the call (self-management). The players discuss and come to a resolution about the call (relationship skills).
If there is a disagreement over the call, for instance if a player insists she incidentally touched a receiver rather than fouled him, the disc is sent back to the last thrower, the defense readies itself, and then play resumes. Fair and quick resolution of calls is considered good spirit (social awareness). Players may always retract a call they have made if, upon reflection, they determine their call was incorrect (responsible decision-making).
After the game, teams form a Spirit Circle, a ritual that pushes the boundaries of physical and verbal interaction to a deeper level beyond the default "good game" and high five. Again, all five SEL competencies are engaged in a format that is practically identical to SEL's practice of "restorative circles" where students sit in a circle facing each other to facilitate open, direct communication. During the Spirit Circle, players identify post-game emotions (self-awareness), link arms with their opponents (self-management), build relationships with the other team (relationship skills), practice perspective taking (social awareness), and reflect on their collective performance and behavior (responsible decision-making).
For ultimate players, all of these integral aspects of the game we play are second nature. We may even take them for granted. However, from an educational perspective, these practices are of the utmost value. Educators and parents will immediately recognize the benefits of ultimate if communicated through the SEL lens.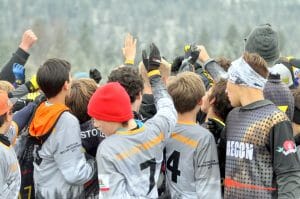 Opening Doors With SEL
With a strategic effort, we can promote ultimate as the perfect tool for teaching Social and Emotional Learning. With a national or international platform, such as USA Ultimate or the World Flying Disc Federation, we could partner with organizations like the Aspen Institute and design case studies to demonstrate how ultimate embodies SEL's competencies.
On the strength of this idea, we can secure significant grant funding. Consider this: Playworks, a non-profit that helps schools offer and maximize recess, shot to the top 10 finalists for the $100 million dollar MacArthur Foundation grant with a proposal to "[leverage] play to develop empathy and conflict resolution skills among young children." Sounds familiar, right?
Ultimate's merits are clear and, in association with SEL, will quickly gain visibility and recognition. School districts, educational institutions, and youth sports organizations will seek us out to provide moral development in action, as only our sport can.
Ultimate as SEL is the game changer. So next time you talk with an educator, you know how to grab their attention!
Author's Note: In my efforts to advance "Ultimate as SEL," I will present a seminar on the topic at the CAHPERD Conference in Oakland on Saturday, February 24th. Spread the word to any P.E. teachers you know!